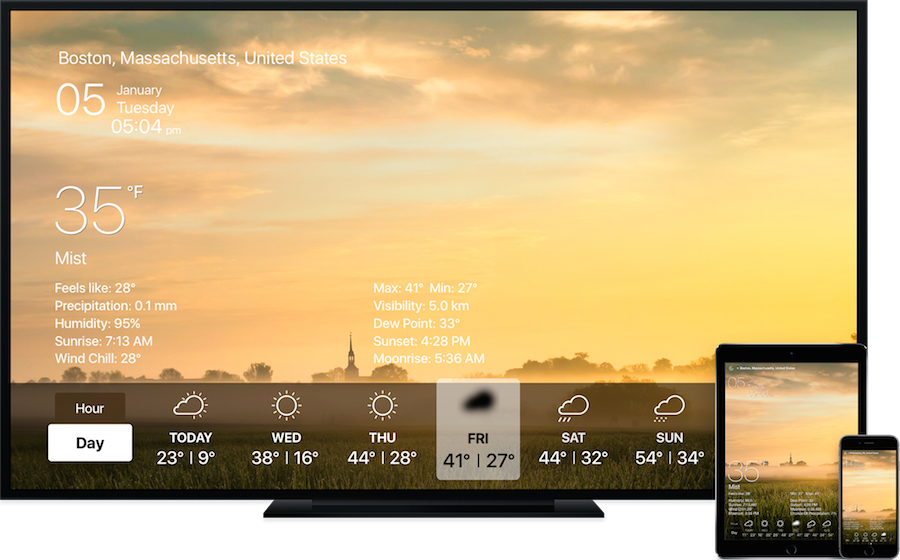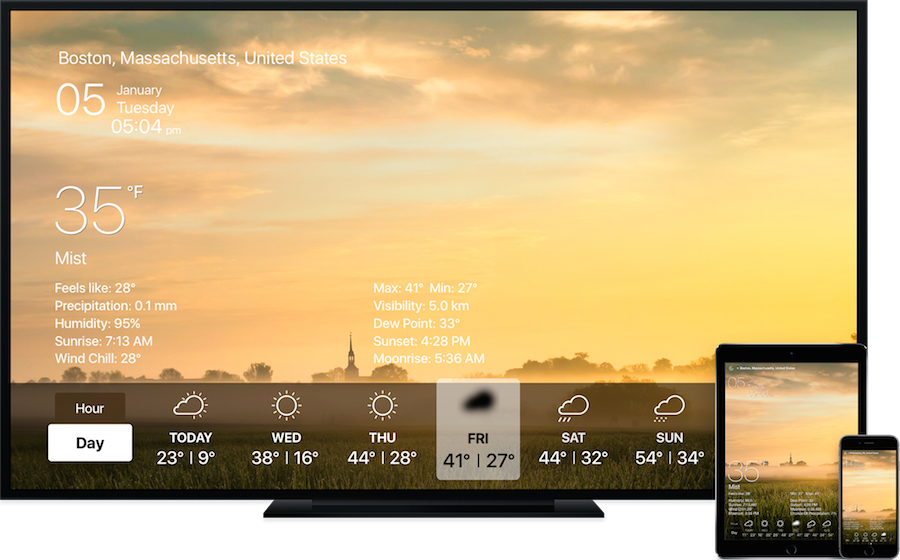 Weather Live, one of the most feature-packed and beautiful weather apps out there, was recently updated with support for Apple TV. The app will provide you with current weather conditions and forecast in your city and multiple locations all around the world.
Here's the full list of features:
– Extended forecast for any coming day of the week or hour
– Forecast temperatures over the next 24 hours and 7 days in easy-to-read graphs
– Search for a specific location by postcode, zipcode, IP, Airport Code, city/town name
– Beautiful scenes reflecting real-time weather conditions
– Cloud/Satellite/Rain maps
– Animated weather radar to quickly see what weather is coming your way
– Bad weather warnings and alerts to warn you about severe weather in your area. Data provided by National Weather Service
– Daily report containing the latest weather data. Stay updated on the recent weather changes
– Alert notifications when temperature passes zero
– Freeze Alert, notifies you when liquid freezing point is reached
– An arrow-shaped indicator reflecting pressure changes: a handy tool for pressure-sensitive people
– Sharing options: share the weather with friends across your favorite social networks
DEEP WEATHER DETAILS:
– 7-day and 24-hour weather forecast
– "Feels Like" temperature
– Dew Point temperature
– Today's Max and Min
– Wind direction
– Wind speed in mph, km/h, m/s, knots or Beaufort
– Wind Chill
– Humidity and precipitation information
– Visibility details
– Sunrise/Sunset and Moonrise/Moonset time
– Pressure in inches, mm, kPa or mbar
– Fahrenheit/Celsius and Miles/Kilometers
– 12 or 24-hour time format
– Day time and Night time modes
You can get Weather Live ($2.99) by searching for it on the Apple TV App Store.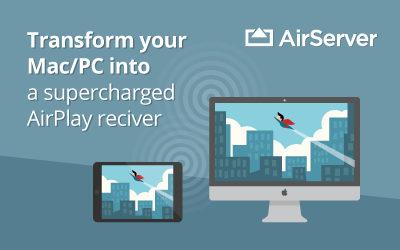 Be sure to follow Apple TV Hacks on Twitter, Facebook or Google+ for all the latest Apple TV-related news.