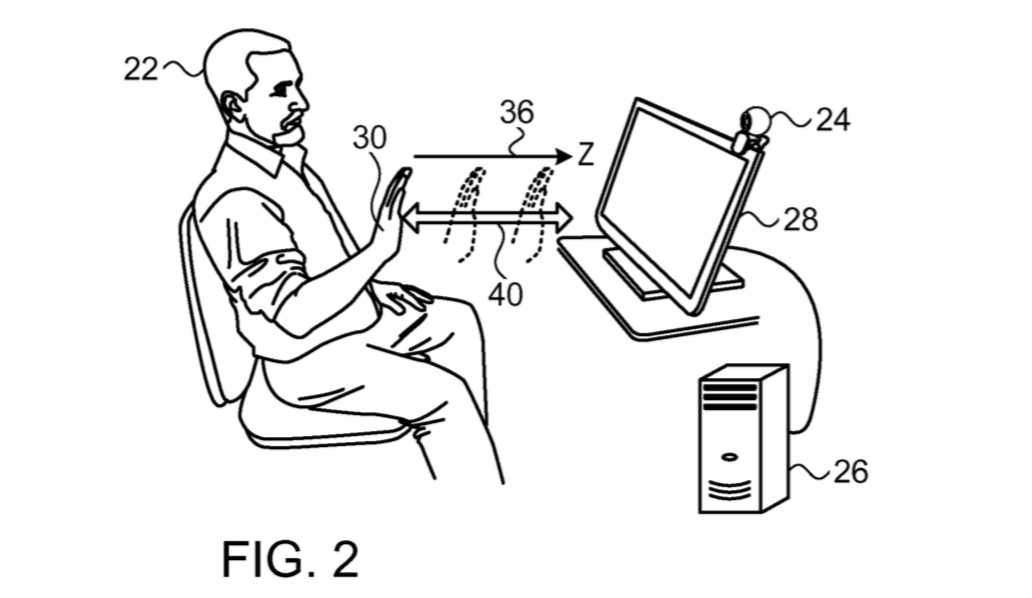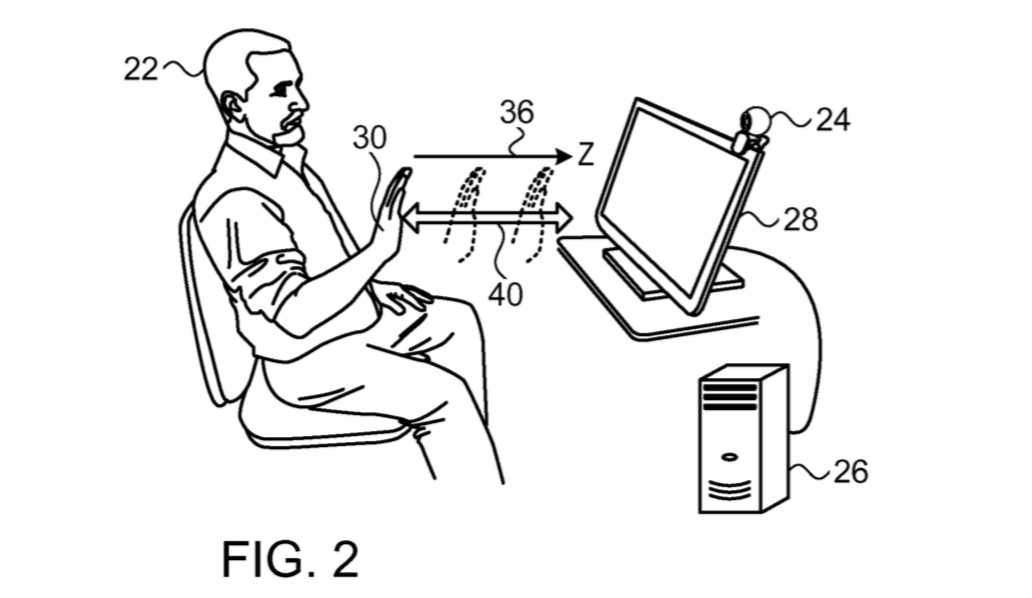 Ever since Apple acquired PrimeSense, the company behind Microsoft Kinect, we have been hearing rumours of a gesture based interface for the Apple TV. A new patent filed by Apple suggests that the hands free control will not only deal with navigation, but also be available within apps and games.
The patent details a projector, which emits laser beams and a sensor, which detects the reflected rays and uses the time difference to locate your hand. The device creates a "pseudo-3D" image of the hand and detects gestures to drive the interface. An example is the cover flow menu (in the image below), which can be set into flow with just a wave.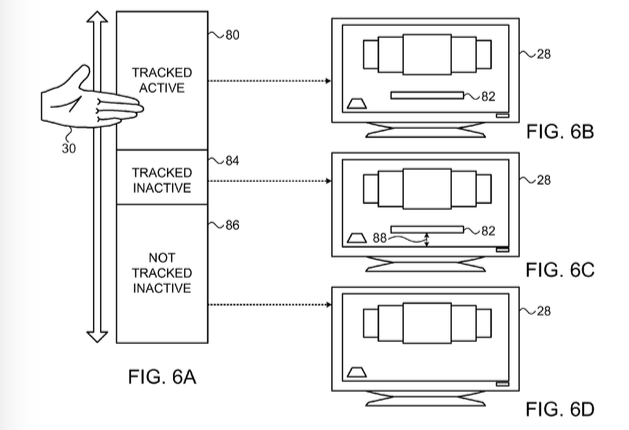 What is interesting is that Apple has mentioned it specifically that this technology can be used as a game controller replacing joysticks.
User movements detected by means of system 20 control an interactive computer application, such as a game, in place of tactile interface elements such as a mouse, joystick or other accessory.
The patent also mentions that the target of tracking needn't be the hand and that any object can be 3D mapped, which might be a hint to the magic wand remote which Steve Jobs dreamt of.
The Apple TV 4 is scheduled to be launched next month at the WWDC, 2015. We do not expect this gesture based navigation to make its way to it, but is surely something to look forward to in future iterations of the set top box.
Read some previous reports of the hands free control of Apple TV. And if you are interested, you can go through the patent filing here.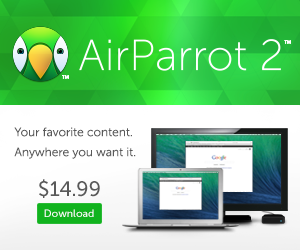 Be sure to follow Apple TV Hacks on Twitter, Facebook or Google+ for all the latest Apple TV-related news.