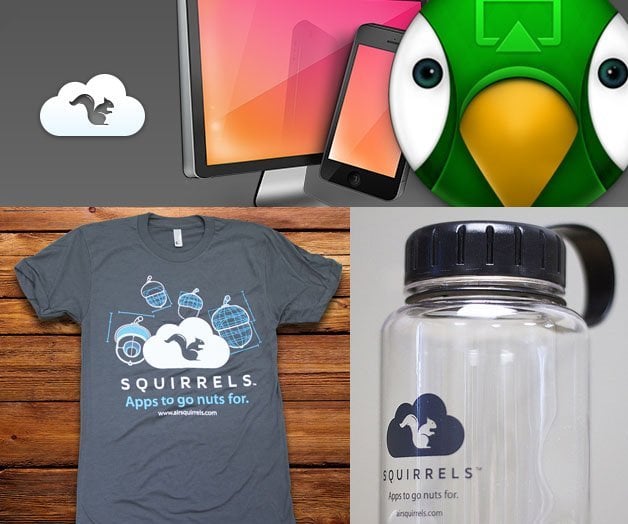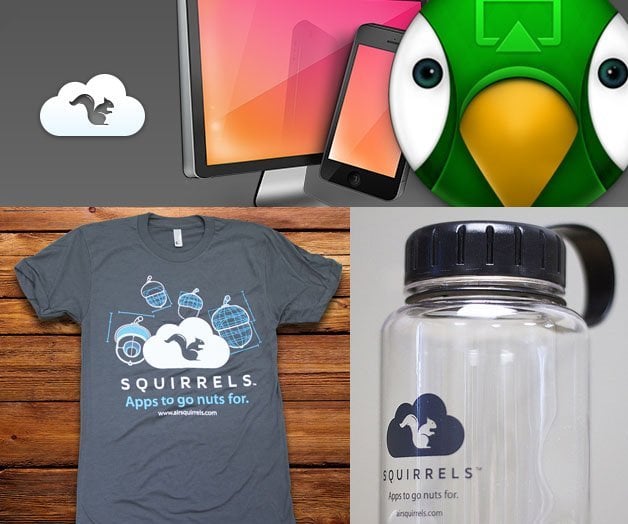 Most of you, Apple TV Hacks readers, are probably familiar with AirParrot, a little pice of software for Mac, Windows and Chrome OS that takes AirPlay mirroring to the next level. AirParrot lets you wirelessly mirror your Mac, PC or Chromebook's screen to your Apple TV, all without any additional hacks or jailbreaks.
You can read our full review of AirParrot here.
AirParrot is brought to you by Squirrels, the developer of other popular apps – Reflector and Slingshot.
Partnering with Squirrels, we're giving away three Super Prize packs! Each will contain:
Free copy of AirParrot (Mac/Windows) ($9.99 value)
Free copy of Reflector (Mac/Windows) ($12.99)
Squirrels T-Shirt ($15 )
Squirrels Water Bottle ($8.49)
Slingshot Mug ($9.99)
Slingshot Rocket ($3.99)
Squirrels Can Koozie ($2.49)
Sticker Pack ($1.99)
Here's how to enter: