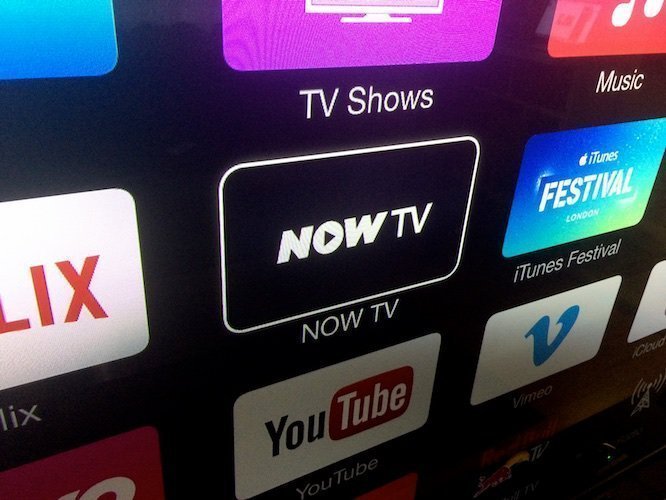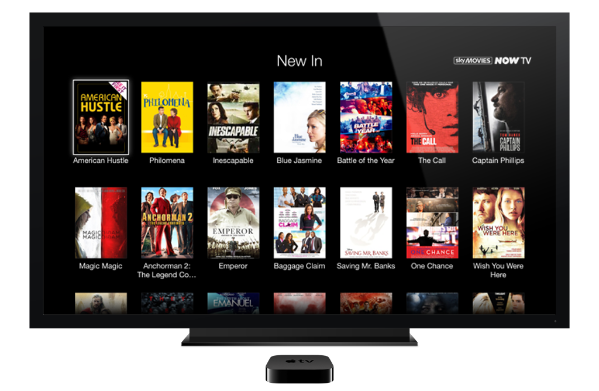 Now TV is Sky's internet broadcasting service, available exclusively in the United Kingdom. Already available in over 50 different devices, the 'complete Now TV channel' finally makes its way to Apple TV.
The service is unique in the sense that it enables you to completely cut the cord, by not requiring a physical cable subscription to Sky's Dish service. Instead you can just subscribe to their channel packs directly within the Apple TV, the packs being Sky Sports, Sky Entertainment (TV) and Sky Movies.
The Sky Sports Day Pass has been available on Apple TV since December 2013 for £9.99/24 hrs. The other two packs just got added yesterday thereby completing the Now TV service. The Entertainment Month Pass is available for £4.99 and the Movies Month Pass for £9.99.
With the Entertainment Month Pass, you can dive right into a great selection of shows. Enjoy every Boardwalk Empire episode ever, discover new shows like Legends with Sean Bean (we just hope his character stays alive…) or The Leftovers, the show everyone is talking about from HBO. You can also indulge in the best boxsets with Lost, Mad Men, Hannibal and many more.

If Movies are more your thing, or want the best of both worlds, you can enjoy the likes of Gravity, Anchorman 2: The Legend Continues, Philomena and award-winning American Hustle. Plus, you can look forward to Jack Ryan: Shadow Recruit and Spike Lee's Oldboy joining the line-up this Friday. And, yes, we'll keep adding more, with up to four premieres every Friday.
The passes come with a 30-day free trial after which you are charged automatically through your iTunes account.
It is worth noting that Now TV is looking upon a 40% hike in subscription charges starting October 16th. So if you've been holding on for a subscription, now would be a good time to take it.
Be sure to follow Apple TV Hacks on Twitter, Facebook or Google+ for all the latest Apple TV-related news.