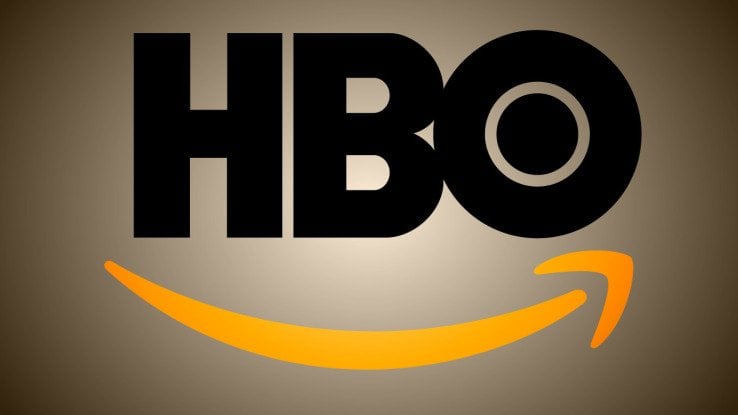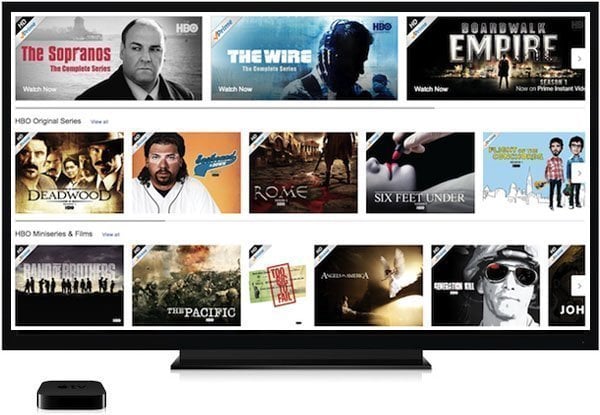 It's been hardly a month after HBO and Amazon announced their partnership and it has already born its first fruit: HBO is bringing some of its popular TV shows to Amazon Prime Instant Video for unlimited streaming and at no extra cost. This way, Apple TV owners that don't have HBO subscription will be able to watch selected HBO content on their big screens.
Though all HBO shows aren't a part of the package yet (including the hot Game of Thrones), many other demanded titles like The Wire, The Sopranos, True Blood and Boardwalk Empire are currently available. HBO describes this as the "first wave" of shows, more titles (like Girls, The Newsroom and Veep) will be added  "over the life of the deal".
According to the press release, Prime Instant Video subscribers in the US can now stream the following shows:
All seasons of revered classics such as The Sopranos, The Wire, Deadwood, Rome and Six Feet Under, and of recent favorites such as Eastbound & Down, Enlightened and Flight of the Conchords
Select seasons of current series such as True Blood, Boardwalk Empire and Treme
Epic miniseries, including Band of Brothers, The Pacific, John Adams, Parade's End and Angels in America
Hit original movies like Mary and Martha, Temple Grandin and You Don't Know Jack
Hilarious original comedy specials from Louis CK, Ellen DeGeneres, Lewis Black and Bill Maher
Pedigreed documentaries including When the Levees Broke, Ghosts of Abu Ghraib and the Autopsy and Iceman series
It seems that the move is directed towards the promotion of Amazon's Fire TV but Apple TV users can also make use of this opportunity: if you're a user who doesn't have access to the HBO Go channel on Apple TV via a verified cable provider account but have an active Amazon Prime subscription, you will be able to AirPlay HBO shows from the Amazon Instant Video app from your iOS device onto your HDTV and enjoy the content on big screen.
Read on How to watch Amazon Prime Instant Video on Apple TV.
Be sure to follow Apple TV Hacks on Facebook, Twitter and Google+ for all the latest Apple TV-related news.