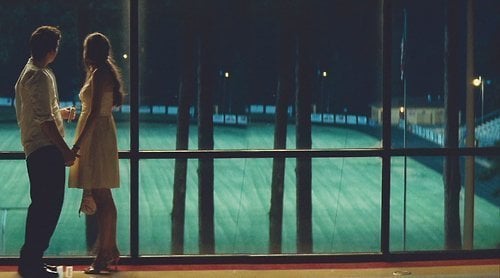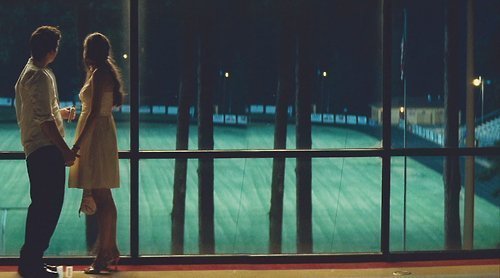 It's the end of January and that means Hollywood Awards Season is in full swing with the People's Choice, Golden Globes and the SAG's already handed out and the Big One (Oscars) on the way so this week we thought we'd offer up at least one of the Nominees along with some other past choices. Of course we've also set out our usual cinematic smorgasbord for your weekend munching so go right ahead and dig in.
Until recently, rarely did documentary filmmakers get the opportunity to be present at the very moment history is being made but Director Jehane Noujaim's Netflix Original and 2014 Academy Award Best Documentary Feature Nominee, "The Square", captures the volcanic eruptions inside the popular Egyptian revolt against the Mubarak regime that marked the beginning of the Arab Spring. Intense, passionate, filled with raw emotion and tempered by complex, conflicting real world realities, you don't need to be a political animal to feel the desperate pull of humanity that's at the center of the storm swirling in Tahrir Square. A bell was ringing the clear call to messy freedom and this film captures the sound.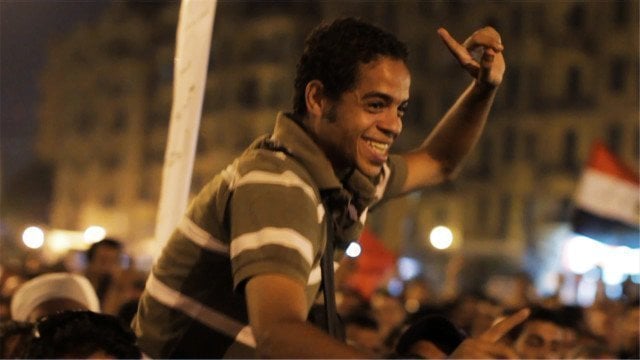 Ready for an overlooked yet taut little thriller from Director Mike Figgis? Then check 1990's excellent, "Internal Affairs", with Richard Gere absolutely knocking it out as a cunning, corrupt cop slithering his way to retirement as he poisons or punishes everyone in his path. Andy Garcia is the upright, uptight IA Investigator that tries to follow Gere into his treacherous LA jungle but finds the course harder to navigate (and closer to home) then he imagined as he's teased, taunted and tested by the cagey veteran manipulator. A tense and deadly game of psychological warfare leads to a sizzling finish and one helluva, helluva great cop drama.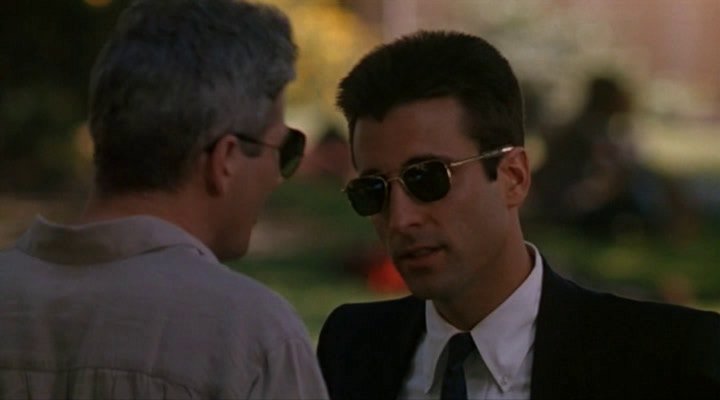 Buy "Internal Affairs" on DVD from Amazon.
One for the Kids– Your little guys and girls will delight at the magic of the bustling setting and wonderful mysteries that unfold inside 2011's Academy Award Nominated, "Hugo". Allow your shorties to linger lovingly over this mesmerizing tale of one boy's journey inside an enchanting Parisian train station and the answers he finds there to some of the questions he's burning to know. Directed by Martin Scorsese (the One and Only) the film is beautifully rendered (originally in 3-D) and lovingly recalls the origins of the moviemaking process that is doubtless so close to Scorsese's heart. The All World Cast includes Ben Kingsley, Sasha Baron Cohen and the great Christopher Lee as only some of the characters that Asa Butterfield (as the title kid) and Chloe Grace Moretz (as his partner-in-crime) encounter as they discover a marvelous future full of possibility. A great ride for the tweens and everyone else as well.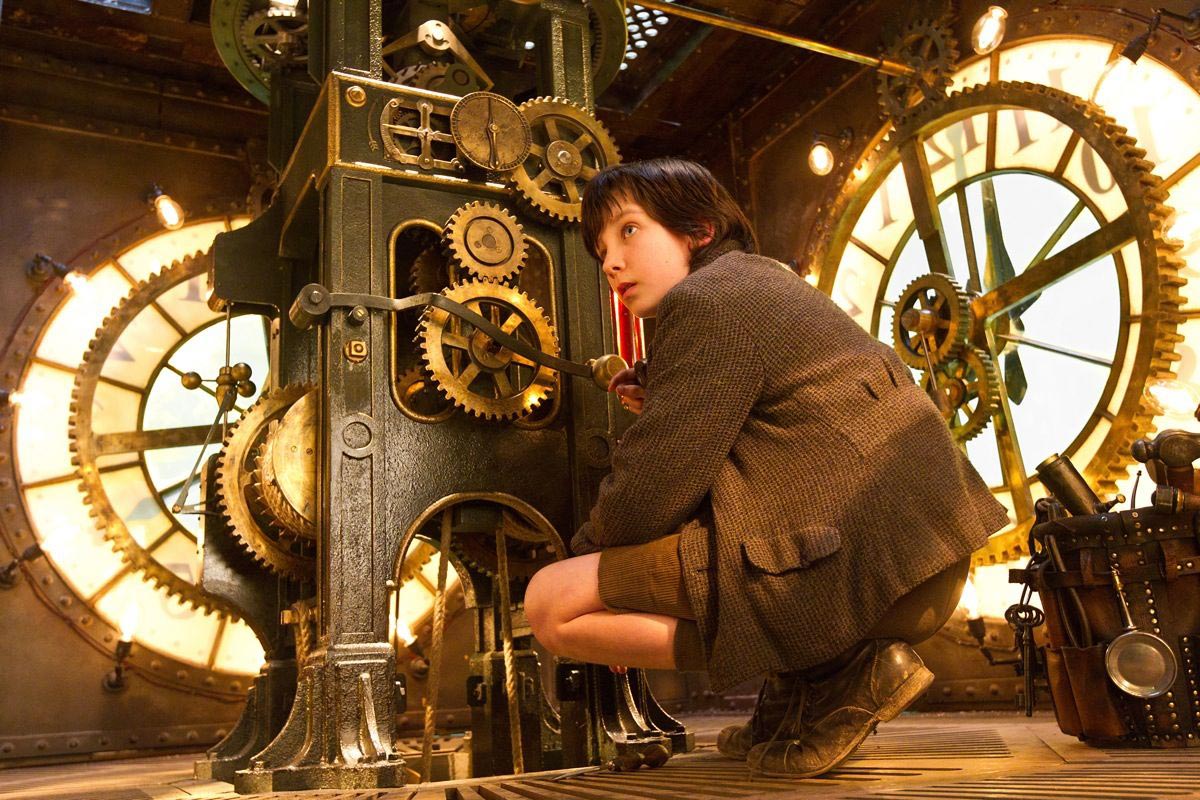 Buy "Hugo" on DVD from Amazon.
In the mood for a rollicking look at one man's struggle with life, love and loss? Then check 2005's quirky, kicky and cool, "Game 6", from Director Michael Hoffman and a crafty screenplay by Author Don DeLillo. Fireball Michael Keaton is a strung out playwright who skips his latest opening to see the now legendary title game of the 1986, Mets/Red Sox World Series. Yes, baseball fans will LOVE this film but non-sports fans please give it a chance 'cuz it's got a lot of heart and some good laughs to boot. It also has fine performances from a fantastic cast that features Griffin Dunne, the effervescent Bebe Nuewirth, the brilliant Catherine O'Hara and Robert Downey Jr. doing his usual, classic RDJ thing. BoSox fans…this one may be too painful to watch again…but for the rest of us, enjoy! And we don't care 'cuz we'll always love you Billy Buck!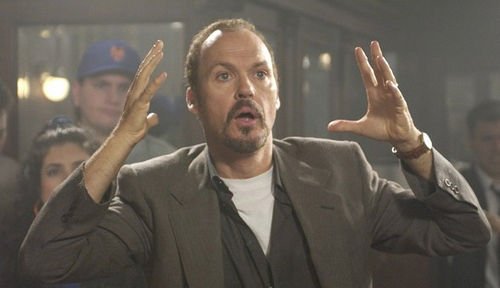 Buy "Game 6" on DVD from Amazon.
Got a taste for spicy Korean? Then check 2002's scathing, twisted thriller, "Bad Guy", from Director Ki-duk Kim. This harsh and unforgiving morality play sets a mysterious, mute pimp on a path to use and defile an innocent, virginal coed following an ugly daylight encounter in a public park. Won Seo is the beautiful girl who slips and falls afoul and Jae-hyeon Jo is the violent, silent and seemingly remorseless flesh peddler who dogs her into total corruption. No punches are pulled in this hard-eyed examination of good and evil, love and hate and the all-important in-between. A feverish nightmare of movie that burns inside.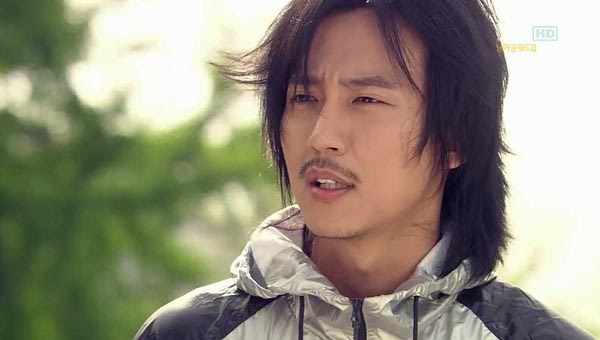 Buy "Bad Guy" on DVD from Amazon.
Well, on the American side of the planet the Big Game (SuperBowl XLVIII in case you haven't noticed) is around the corner and we're already looking forward to this year's crop of halftime commercials. So in keeping with the momentous event HP has decided to prime the pump with a look back as the Best of 2013's Super Bowl Commercials in, "Adzone IV". Yes, it's silly, schmaltzy and gratuitously over-produced commerce at its best/worst but it's also all the things we love even if we are kinda lukewarm about most of the products. Check it for some harmless laughs. We like the Audi ad the best…and GO BRONCOS!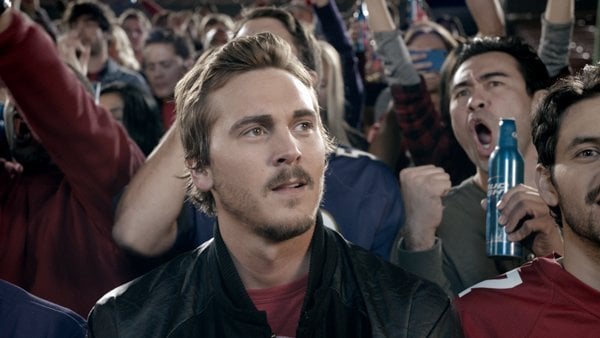 TV Pick of the Week– We've mentioned it before but we gotta blow the horn one more time for Fox's, "Brooklyn Nine-Nine", the red hot sitcom featuring the newest Golden Globe Winner Andy Samberg as high-energy goofball and ace detective of the title precinct. The great cast (and great deadpan work from Andre Braugher as their no-nonsense leader) is really starting to mesh and this anarchic yet endearing series is definitely finding its stride. Give it a shot for some righteous laughs.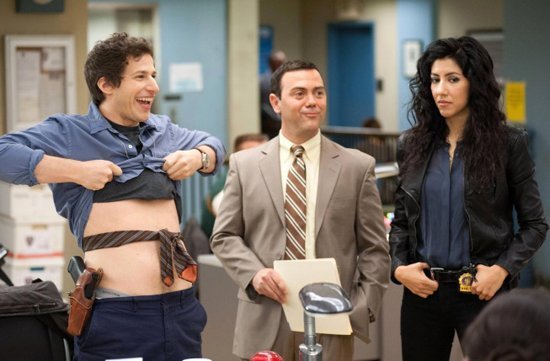 Buy "Brooklyn Nine-Nine" on DVD from Amazon.
Alright…we know…it's not quite the finale we wanted for this epic trilogy but…it's the finale we deserve. 2012's three-quel, "The Dark Knight Rises", is here and you know you want it so don't even try playing hard to get. Christian Bale is the title crimefighter who this time around runs into a bulked up Tom Hardy (unrecognizable and only somewhat coherent in a ridiculously frustrating mask) as Bane, a very Bad-Ass, heavy-duty terrorist come to take over Gotham City. Anne Hathaway slinks her way into the fray (and into a deliciously tight leather catsuit) to add some much needed estrogen with Marion Cotillard and Joseph Gordon Levitt as the other new arrivals on the Gotham scene. Like it, love it or otherwise (we're in the latter category), just don't try to make too much sense out of it as you mostly enjoy this top-notch effort from Writer/Director Christopher Nolan and fitting end to his reign as series savior. Thanks Chris!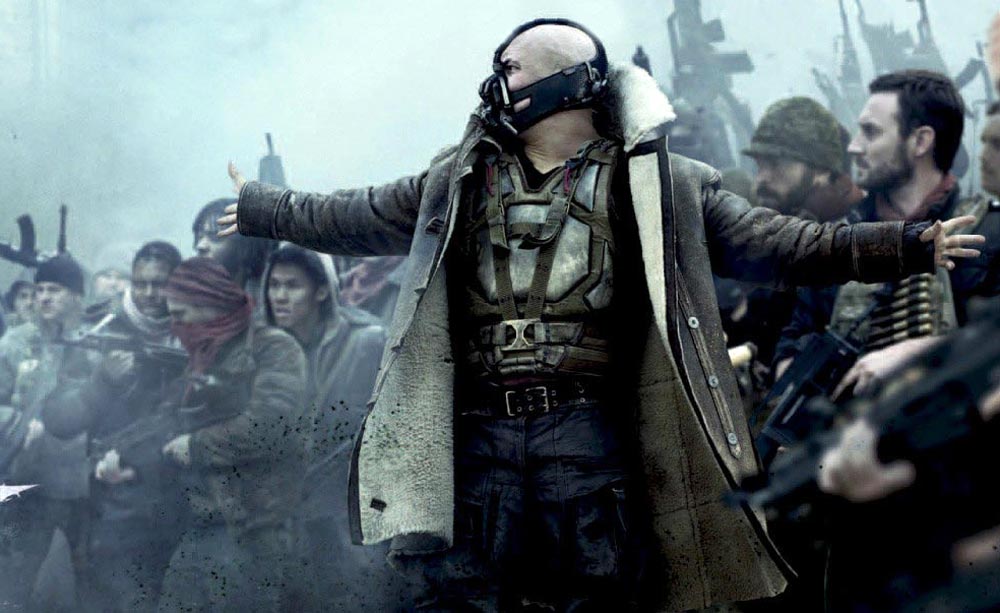 Buy "The Dark Knight Rises" on DVD from Amazon.
If you're in need of some straight-up, Sci-fi/Action fun without too much plot or any extra thinking going on then check 2013's sequel, "Riddick", from Director David Twohy. This outcast-as-savior flick has gravelly growling Vin Diesel bringing his light-sensitive anti-hero back to life and features Karl Urban, Katee Sachkoff and Bokeem Woodbine as the other tough mercs on a doomed mission to a deadly planet. Action fans tune in for some good times and tasty popcorn fun.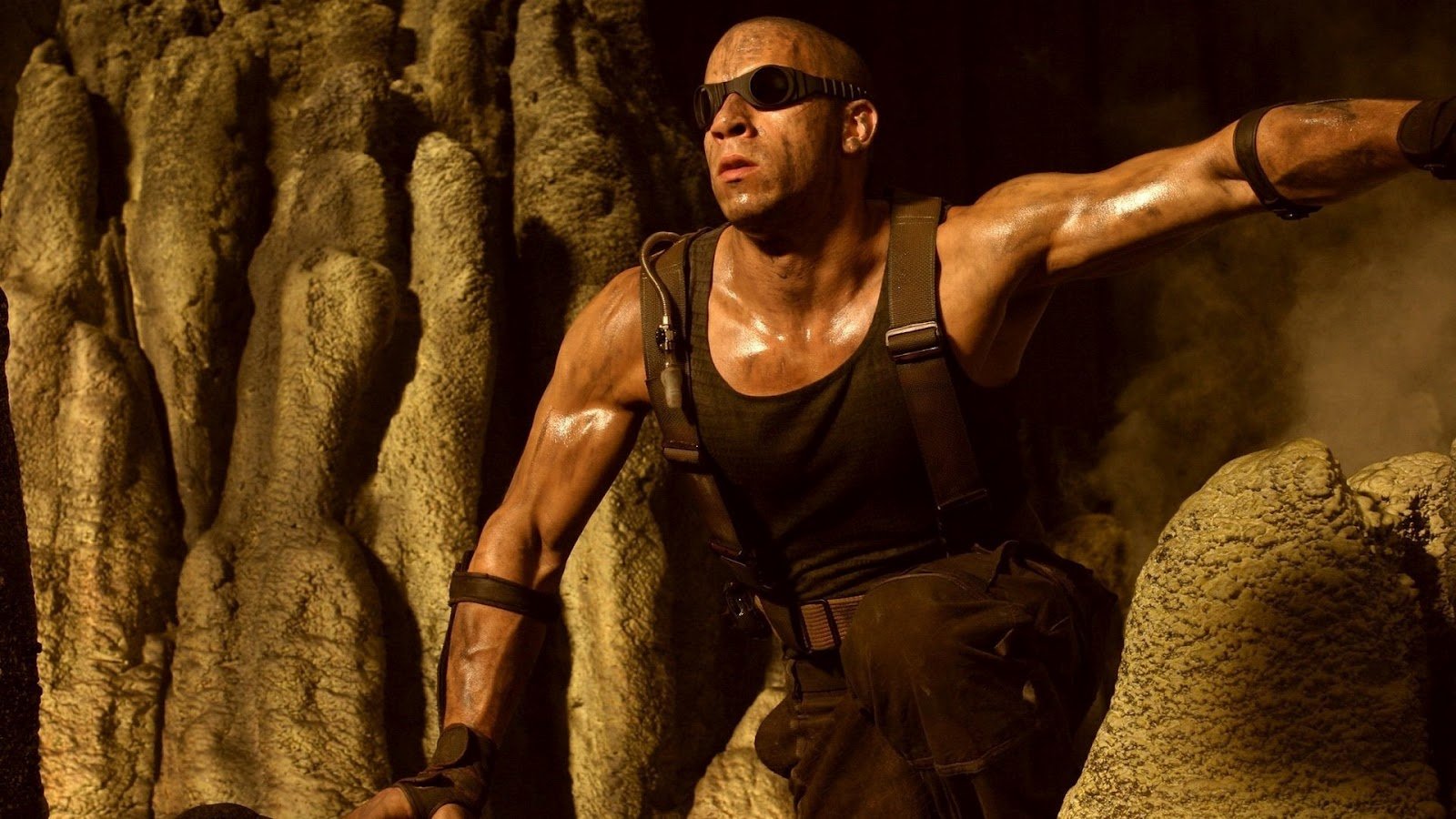 Buy "Riddick" on DVD from Amazon.
Now how about a crazy little thing called love (teenage variety)? If you're ready to swoon then scope out 2013's, "The Spectacular Now", from Director James Ponsoldt. Miles Teller stars as a slick teen navigating his way smoothly through those oh-so-perilous years who runs across Shailene Woodly and unexpected…well…love. A surprisingly mature and adept look at that most romantic time based on the best seller by Tim Tharp. Not for Teens Only!
Buy "The Spectacular Now" on DVD from Amazon.
That's our Pix Picks for this week so don't say we never gave you nothing and remember to save us a seat!