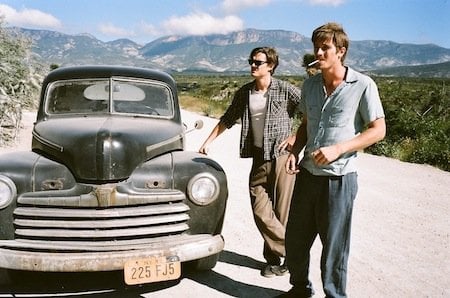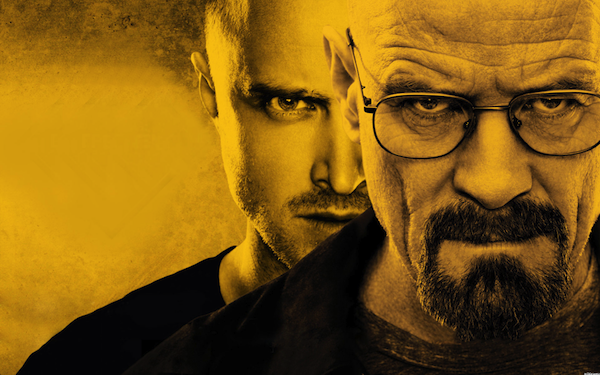 Are your leaves starting to change colors yet? Well, our Fall TV schedule has already made the change and along with that seasonal shift in our televised viewing habits we've compiled a brisk selection of fall flicks for your soon-to-be autumn enjoyment.
TV Pick of the Week– Yes, we know we've already pointed you in this particular direction before but the final episode of the best drama currently on television, "Breaking Bad", is right around the corner and if you want to keep up-to-speed with all the water cooler conversation around the office (and online discussions everywhere) then now is a great time to bone up again on Season Five (sorry but NF currently only has the 1st half) before the run up to the finale.  Trust us, once you start watching BrBa you'll completely understand methheads…because you'll be hooked!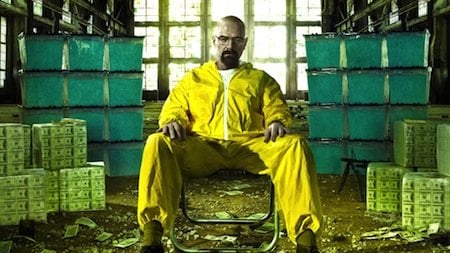 Buy "Breaking Bad" on DVD from Amazon.
Now if you need a break from all the poisonous evil of Walter White then how about washing yourself off with the vacuum-headed density of mooky male models trying their worst to figure out a murder plot in their midst? Just turn on 2001's Ben Stiller directed/starred, "Zoolander", for your refreshing comedy shower.  It's an inspired bit of tilted weirdness from Stiller with the help of Owen Wilson as his equally vacuous model rival and wild Will Ferrel as the Evil Bad Guy, Mubuto.  With the always saucy Christine Taylor, the over-the-top Jerry Stiller and the tasty deliciousness of Milla Jovovich as a side dish, you might lose some brain cells along the way but you're definitely going to laugh. A LOT!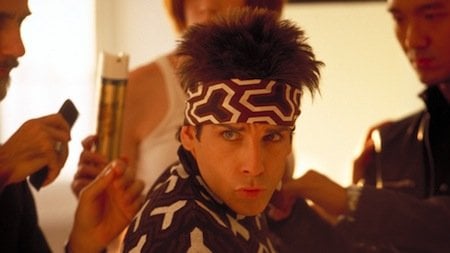 Buy "Zoolander" on DVD from Amazon.
If you're in the mood for L-O-V-E then one of the best romcom ensemble movies ever made is available this week, 2003's "Love Actually".  Directed by Richard Curtis, this charming romp through London swingle life has an all-star pedigree (Keira Knightley, High Grant, Laura Linney, Bill Nighy, Emma Thompson and Alan Rickman to name but a few), a whipsmart script and is just a perfect soufflé of a romance that's delicate, delightful and always satisfying. And yes, my fellow man, if you smile your way through this collection of valentines then she will be in the mood for love, actually.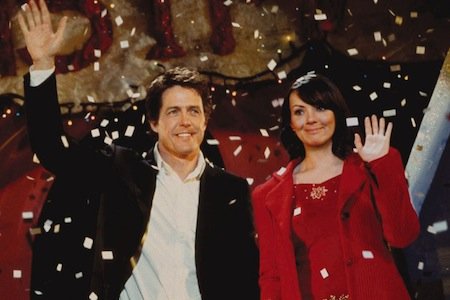 Buy "Love Actually" on DVD from Amazon.
Alt Pick of the Week– 2001's Richard Kelly directed cult favorite, "Donnie Darko", with Jake Gylenhall starring as the title character in a unique mélange of time travel, alternate universes, dark humor and twisted flips that leave you…thinking. With Jena Malone, Holmes Osbourne and Drew Barrymore along for one very strange cinematic ride.  Just dive in and don't ask us what it all means in the end.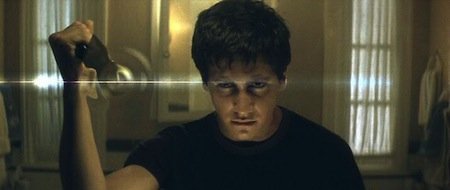 Buy "Donnie Darko" on DVD from Amazon.
And let's keep it strange with 2004's little-seen, direct-to-dvd, Sci-Fi thriller, "The Final Cut". With Robin Williams, Jim Cavaziel and Mira Sorvino, this Omar Naim written and directed film examines our perceptions of privacy, memory, transparency and the consequences of playing with all three for our own ends.  A fascinating character study that goes deep and takes chances that hardcore sci-fi aficionados will applaud.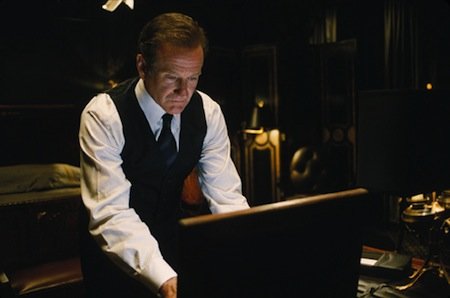 Buy "The Final Cut" on DVD from Amazon.
Now how about some funny?  And it won't get much funnier than everyone's favorite high-heeled comedian (sit down Sarah Silverman), 2009's, "Eddie Izzard: Live from Wembley". Yes, that's right, Eddie is here in his favorite gear in front of a raucous London crowd to do what he does best, slice and dice your expectations of his reality into bite size chunks of hilarity with some thoughtful, tasty tidbits to take home for later on.  Bring it Ed!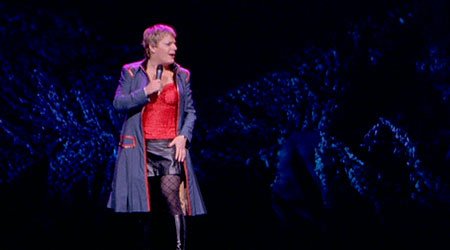 Buy "Eddie Izzard: Live from Wembley" on DVD from Amazon.
One of our personal favorite drama/comedies is finally here, 1989's Gus Van Sant directed, "Drugstore Cowboy".  With Matt Dillon, Kelly Lynch, James LeGros and a young and tender Heather Graham as a loopy gang of thieves on the prowl for easy narcotics, a quick fix and all the fast living they can handle.  Dillon gives a bravura performance as the affable, inventive, and seriously superstitious Leader of their dope pack who has to somehow keep a rein on the whole junkie bunch even as he and his wife (Lynch in powerhouse mode) fully indulge their own very worst habits.  Brilliant, hilarious, thoughtful and sad.  And don't miss the cameo by literary legend William Burroughs as a defrocked, dedicated dope fiend priest with a timely blessing.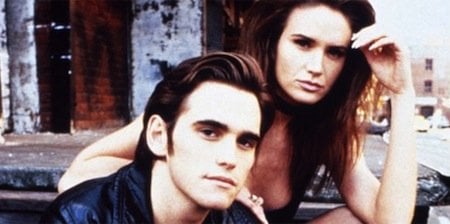 Buy "Drugstore Cowboy" on DVD from Amazon.
You may or may not remember her performance in the 70's porn reel "Deep Throat" (well, if you've actually seen it you remember it) but the 2013 biopic, "Lovelace", is available for download and if you ever wondered whatever happened to that pre-internet, oral queen of the silver screen, this is the epic for you. With the lovely, luscious Amanda Seyfried as the classic porn star and the always suspicious Peter Scaarsgard as her sleazy Svengali, this take on the reluctant "star" lifestyle has garnered very positive reviews regarding its honest, straightforward and sensitive examination of the troubled life of a good girl trapped in a bad system.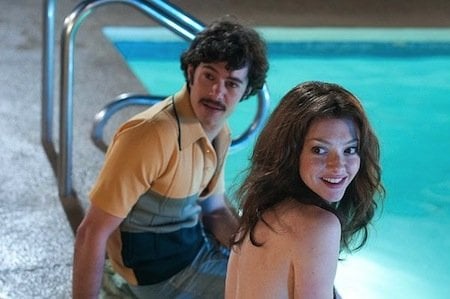 Buy "Lovelace" on DVD from Amazon.
If you've read the Kerouac classic then you know that sooner or later you're going to watch the filmed attempt…so why not make this the week?  Yep, that is indeed K-Stew (Kristen Stewart) starring as the luscious Marylou, inamorata of Dean Moriarty (Aussie actor Garret Hedlund) and fantasy girl of Sal Paradise (newcomer Sam Riley) as the trio travel, "On the Road".  On the one hand, you know it can't possibly match the energy and heartbreaking brilliance of Kerouac's prose but on the other hand…K-Stew gets (briefly) naked! So that's just another way of saying…we're IN!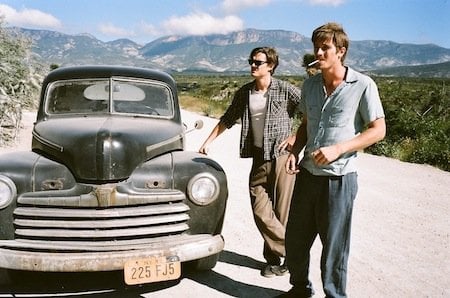 Buy "On The Road" on DVD from Amazon.
Also available this week is 2013's Liz Garcia directed, "The Lifeguard", with the delightful, delectable Kristen Bell as the title character.  Kristen plays a shell-shocked New Yorker in career free-fall and on full retreat who insinuates herself into some very questionable behavior back in her old hometown.  Yes, we said Kristen Bell and questionable behavior. Do you need to know anything else?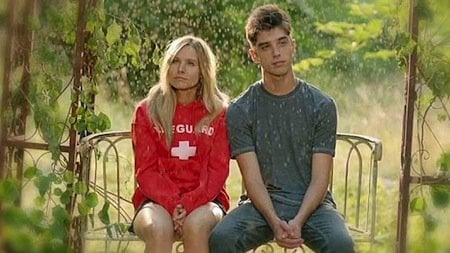 Buy "The Lifeguard" on DVD from Amazon.
That's all for this week so enjoy your downtime and save us a seat!