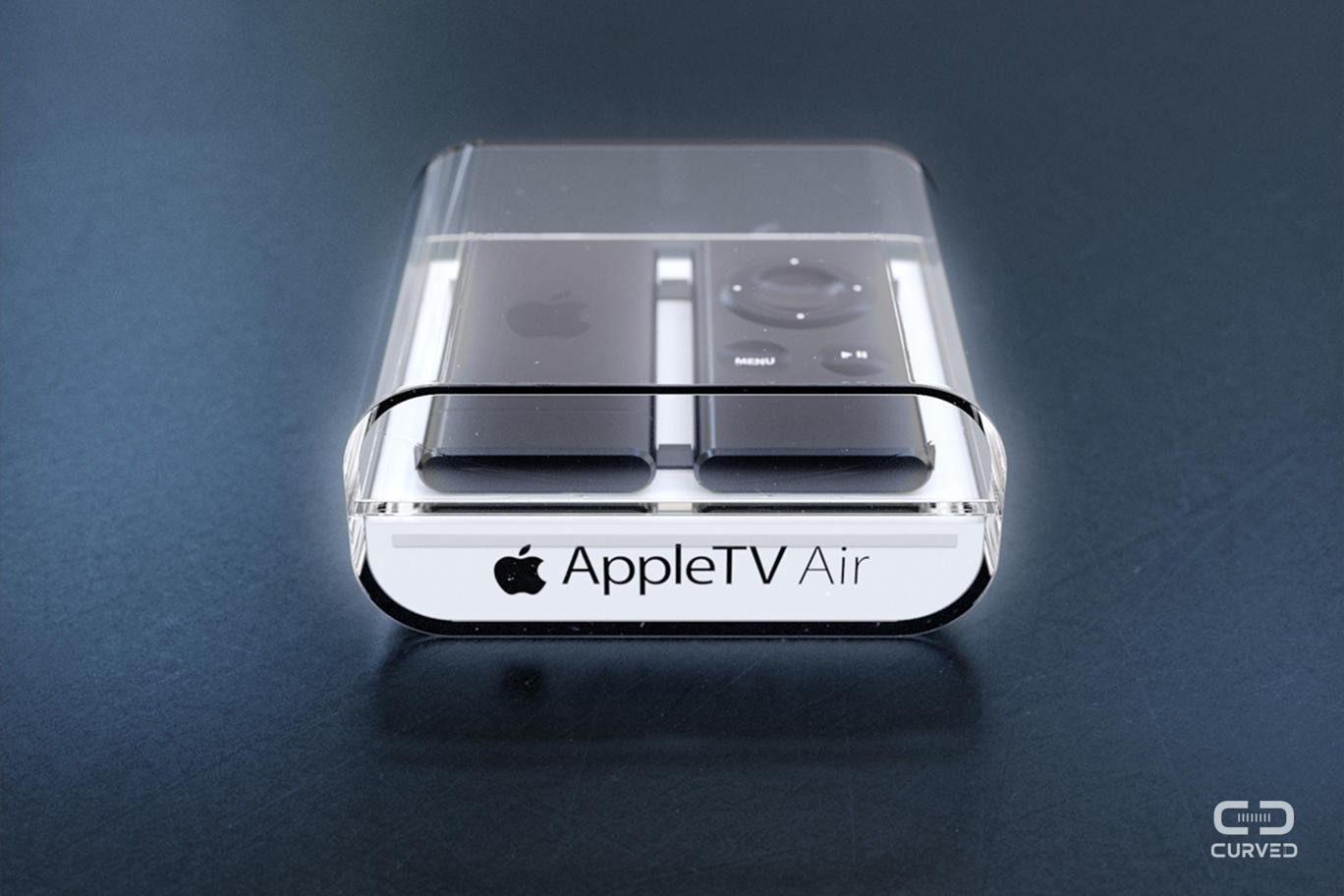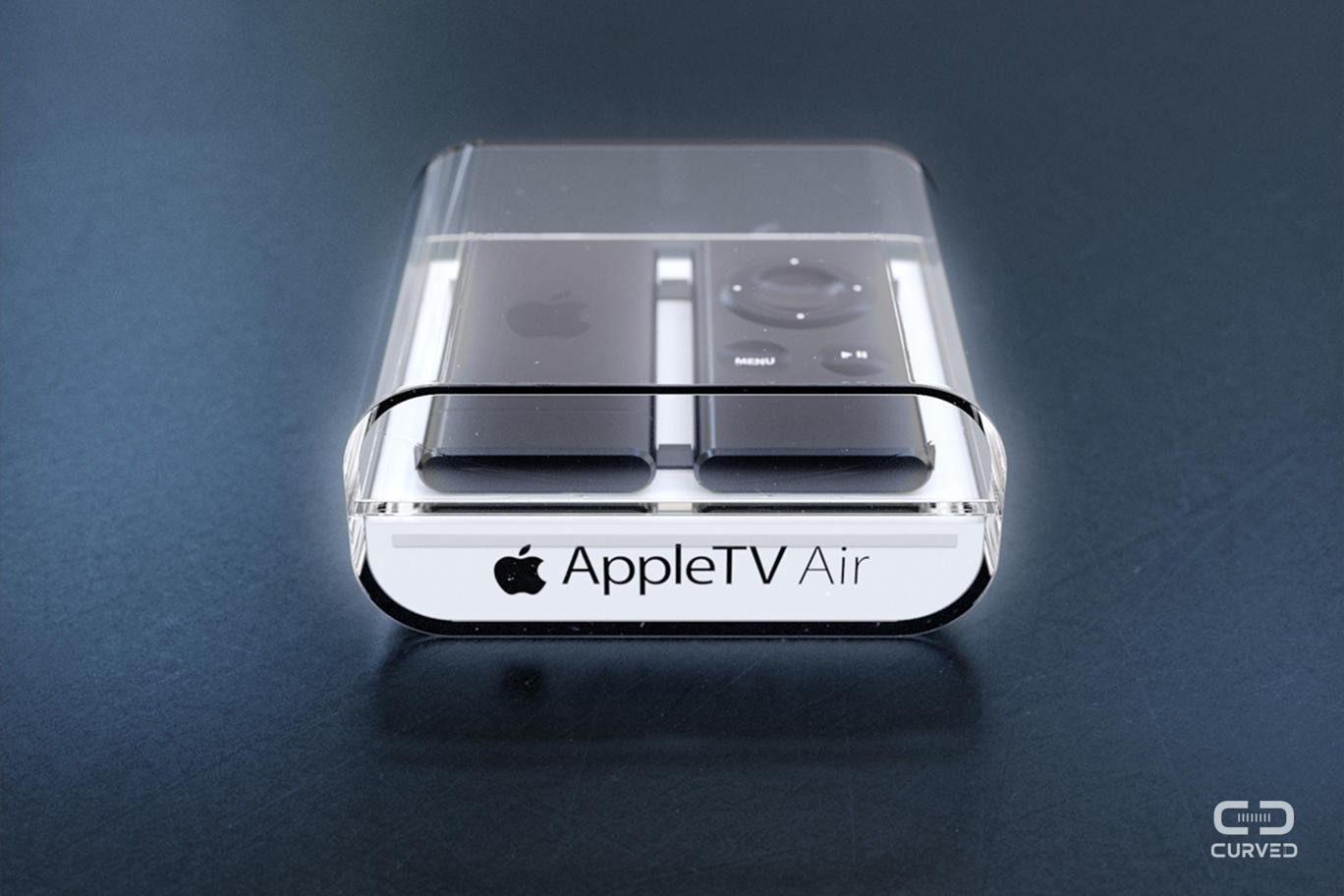 After the release of iPad Air people began re-imagining iPhones to match the "Air" aesthetics. But what about the possibility of an Apple TV Air? Well, nobody was expecting that. Curved is behind this one too, after the wirelessly rechargeable touch-enabled Apple TV remote concept and the remote slash gamepad concepts, showed off in the last couple of weeks.
Unlike what you might think, the Apple TV Air is not an extremely slimmed down version of the current set-top box, instead, it is a whole new category of device. Similar to Google's Chromecast and Roku Stick, the Apple TV Air is a HDMI dongle, which plugs directly into your HDTV and streams content from your iPhone or iPad.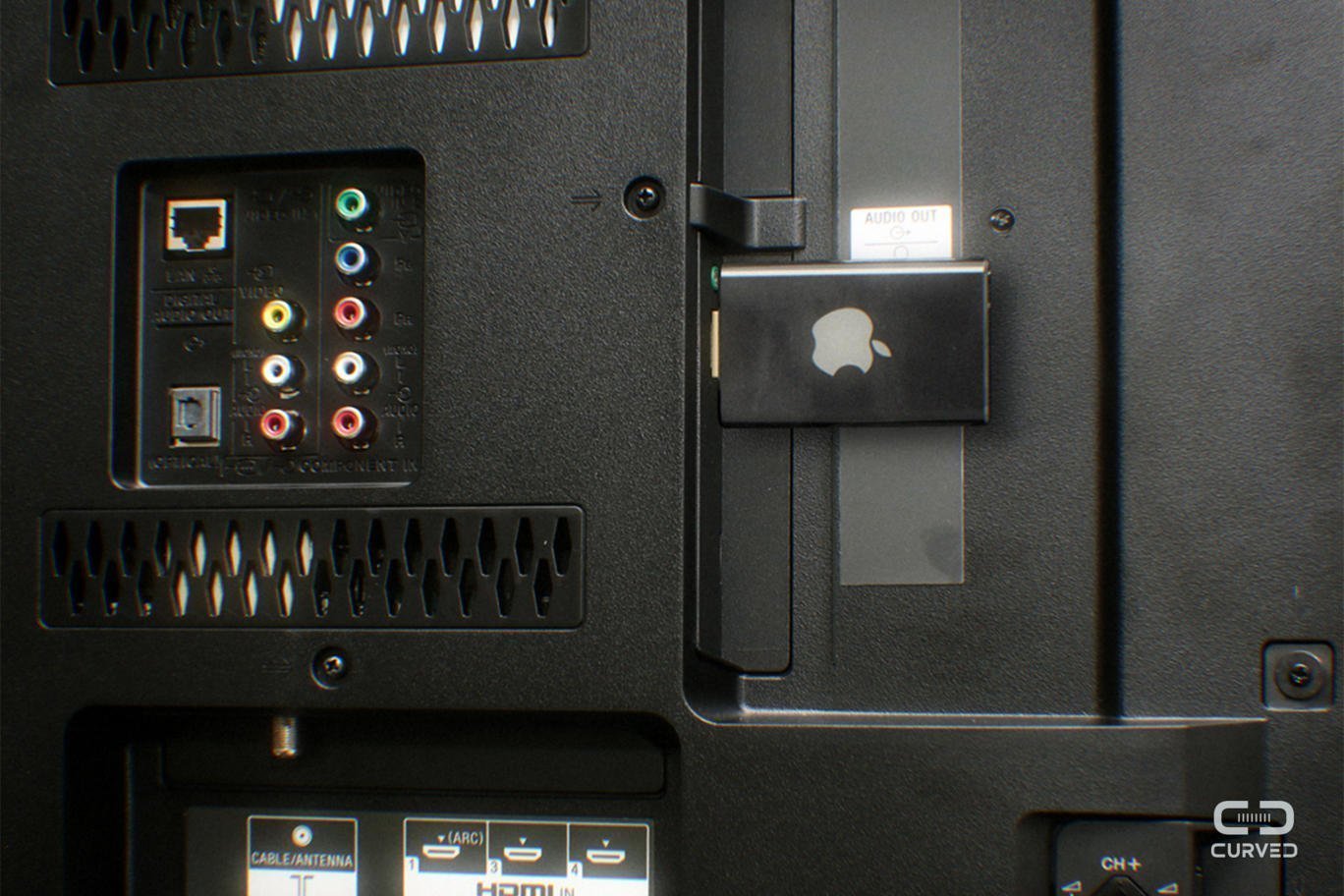 According to Curved, the device could be just half the size of the current remote and will work over Bluetooth rather than IR (since it would always be hidden behind your TV). This reduction in size and the plastic used would cut down the price to about $49, which would be the cheapest way ever to AirPlay.
It consists of two parts: the HDMI 'dongle' (the actual Apple TV) and a small remote control, both sold together in one box for aprox. 49 $/EUR.
Cult Of Mac's Buster Heine speculates that if Apple TV Air ever comes to life, it'll not be an Apple TV replacement, instead a low cost alternative to the costly future powerhouse Apple TVs. Well, that makes some sense.
I know, it is a long shot to speculate based on just a concept, but do let us know what you guys think.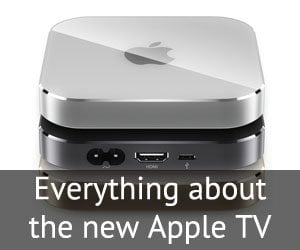 Be sure to follow Apple TV Hacks on Facebook, Twitter and Google+ for all the latest Apple TV-related news.