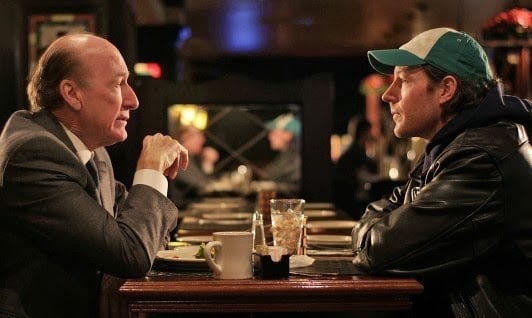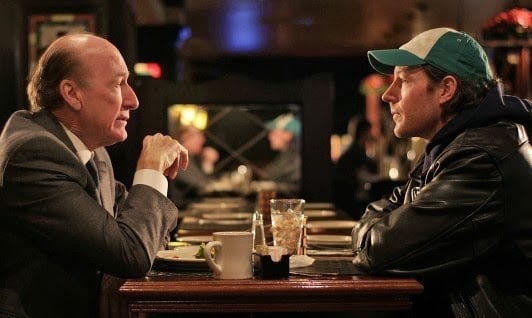 Our yuletide alert tells us that the Festival of Lights is already in progress and, upon review, it looks like just two short weeks to go until Santy Claus shimmies his way under your tree. This, of course, means we're still on Holiday Watch around here but don't worry because we've included some non-Xmas treats for your TV stockings as well. Don't open them all at once…
Holiday Pick for the Kids– 2009's, "Curious George: A Very Monkey Christmas". Our favorite simian friend and the Man in The Yellow Hat are getting into the Seasonal Spirit in their own inquisitive fashion and you know that means fun for the 5-9 Set in this 57 minute break for you stressed out, overloaded parents. Enjoy it while it lasts, Mom & Dad, and don't spare the eggnog!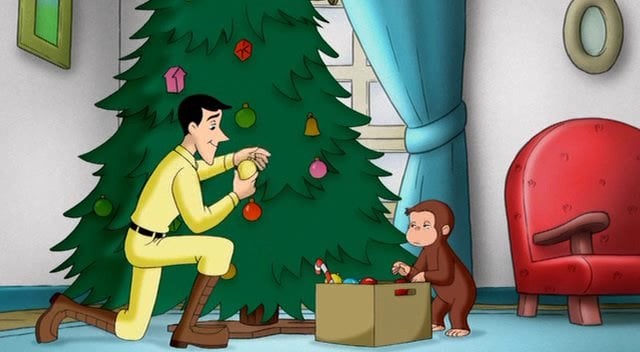 Buy "Curious George: A Very Monkey Christmas" on DVD from Amazon.
Holiday Pick for the Adults– 2012's, "The Fitzgerald Family Christmas", from Writer/Director Edward Burns with Connie Britton, Ed Lauter and Noah Emmerich. A sober, downbeat look at one NY Irish family's trials as the holidays loom and their sometimes emotionally scattered approach to collectively dealing with a lifetime of family issues crammed into the span of one hectic week. We've either all been there or we're well on our way so buck up with this mostly reassuring if always realistic drama. It's that time of year after all…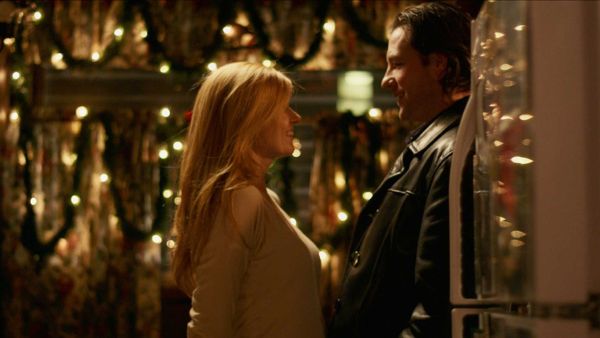 Buy "The Fitzgerald Family Christmas" on DVD from Amazon.
Looks like it's Eddie Burns week around here so, as you're enjoying his Celtic charm and handsome visage, why not check his lighter-hearted 2001 effort about NYC adults getting their swerve on along the, "Sidewalks of New York". With a young Heather Graham, an even younger Brittany Murphy (we miss you, Girl), the ravishing Rosario Dawson and with Stanley Tucci, baby-faced David Krumholtz and Burns himself providing the testosterone. A fun little confessional from the talented director/writer about the sometimes crazy moves we make when we're trying to do the romance dance. The late, great Dennis Farina also adds a nifty comic cameo as an aging, shameless and completely unselfconscious lothario. Try not to see yourself in this shifting sea of NYC hook/break-ups. Just go ahead and try…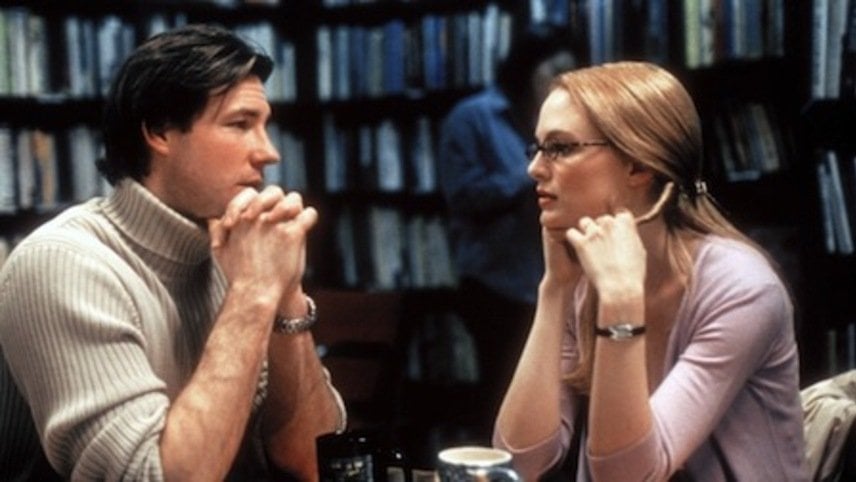 Buy "Sidewalks of New York" on DVD from Amazon.
Now how about a classic, edge-of-your-seat thriller to get the blood pumping and adrenalin dumping? NF presents a forgotten hardcore case here with 1977's, "Black Sunday", from Director John Frankenheimer.  With the raw Robert Shaw, rattled Bruce Dern, sexy, snaky Marthe Keller and solid Fritz Weaver in an absolutely riveting thriller about a disturbingly plausible terrorist plot to attack the Super Bowl. A genuinely pulse pounding actioner all the way as a veteran Israeli commando (Shaw in fine form) races to capture/kill a Black September cell (with the aid of one disturbed American) before they can pull off their horrific plans.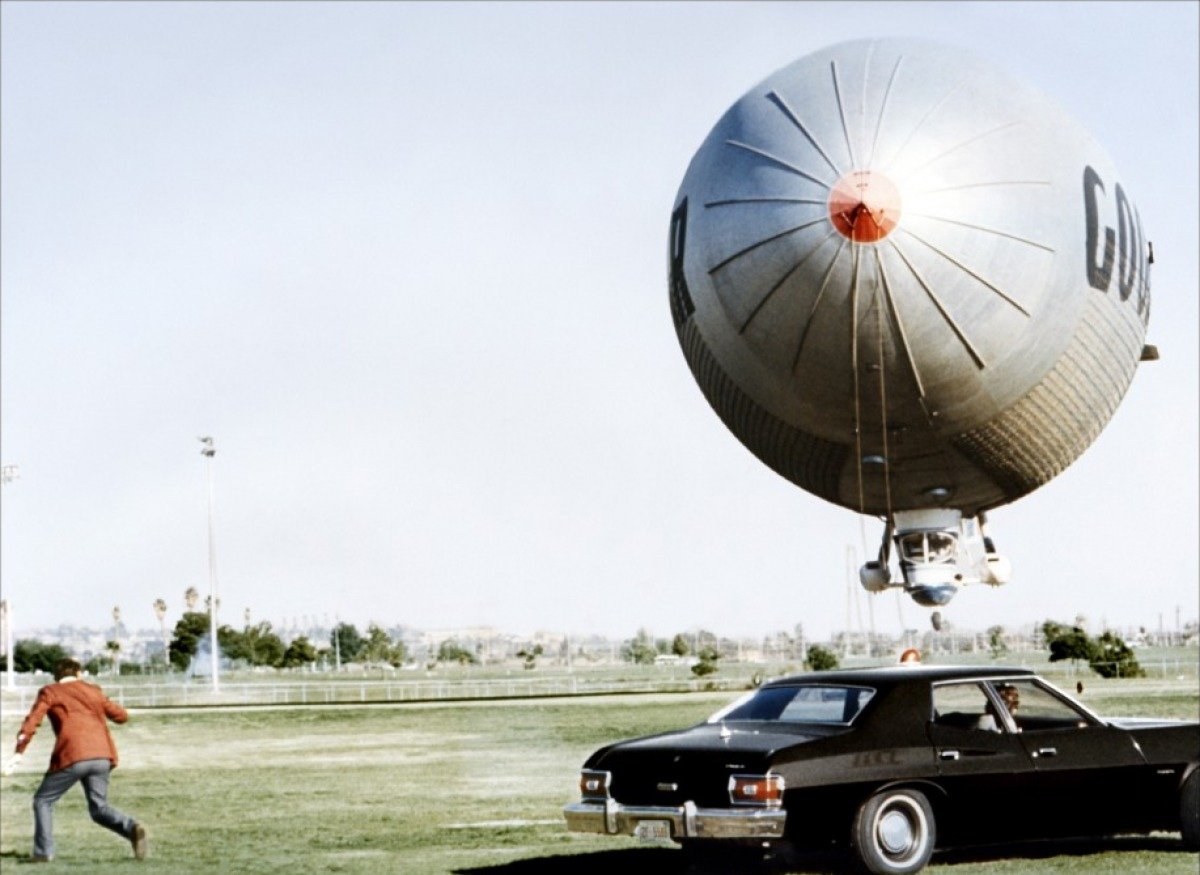 Buy "Black Sunday" on DVD from Amazon.
Hell Yes…It's here!  1987's, "Robocop", from Director Paul Verhoeven has landed on the HP shores and we're ready to fight crime once again. An ageless, edgy, gritty, grimy, goofy, violent and just right satire about a future crime-ridden Detroit (did we type future?) and the cyborg/human cop who emerges to fight the very bad guys following his inauspicious rookie debut. With Peter Weller as our quasi-human hero, Nancy Allen as his faithful partner and a great collection of bad guys including Miguel Ferrer at his oiliest as a rising exec who's a bit too smart for his own good, the frighteningly entertaining Kurtwood Smith as nasty bad-ass Clarence Boddicker and Ronny Cox as the Big Man behind the Scene pulling all the strings. This flick just gets fresher all the time!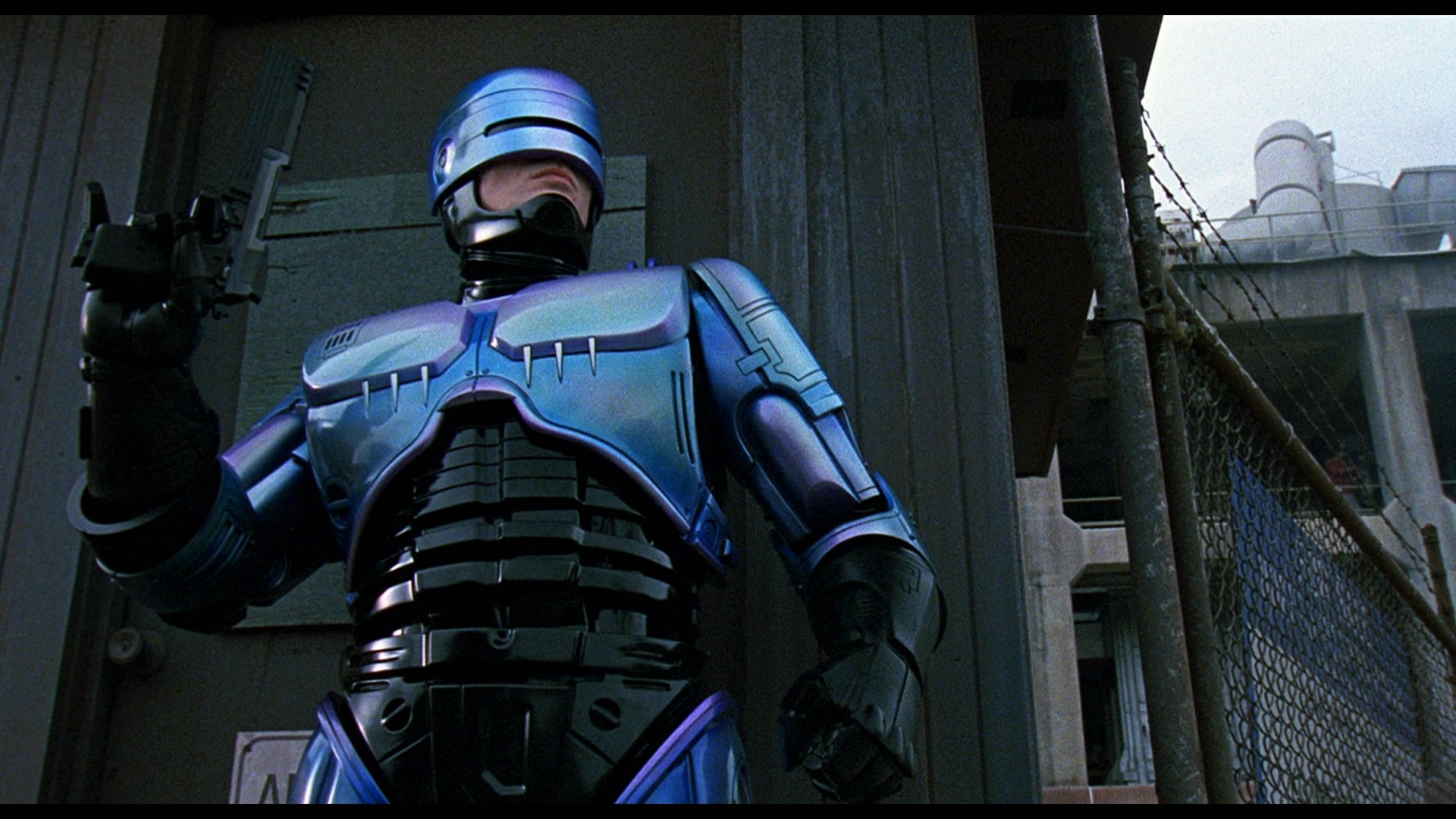 Buy "Robocop" on DVD from Amazon.
Speaking of fresh, HP has some interesting selections from the Immortal Bard and we're thinking you'll love 1981's BBC produced, "Othello", from Director Jonathon Miller. With Sir Anthony Hopkins as the Moorish General drawn unwittingly into a power plot that uses the evil of jealousy wrapped up in love. Penelope Wilson is his love and Bob Hoskins is his secret and bitter rival Iago, dealing from the middle of the deck and holding his cards close to his chest. Hopkins and Hoskins are young bucks here, vital and strong so enjoy these two acting heavyweights going the distance.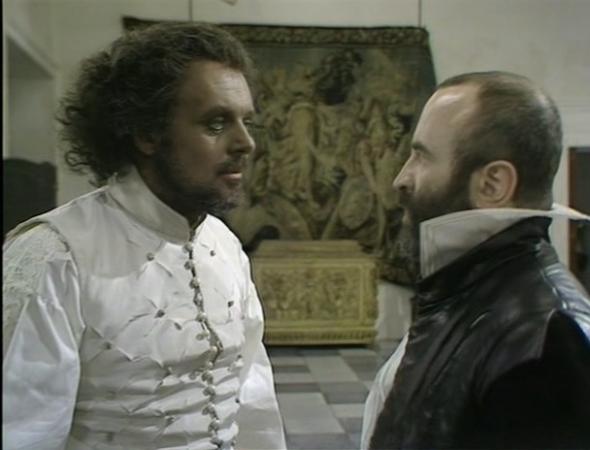 Buy "Othello" on DVD from Amazon.
Check out one of our faves before she was a star in 2009's, "Elsewhere". Everybody's "It"-Girl,  Anna Kendrick lights it up with Tania Raymonde as two besties with some dark secrets. We admit that this is no award winner but this neat if somewhat flawed little thriller features cutie/hottie AK so…what else do you need to know?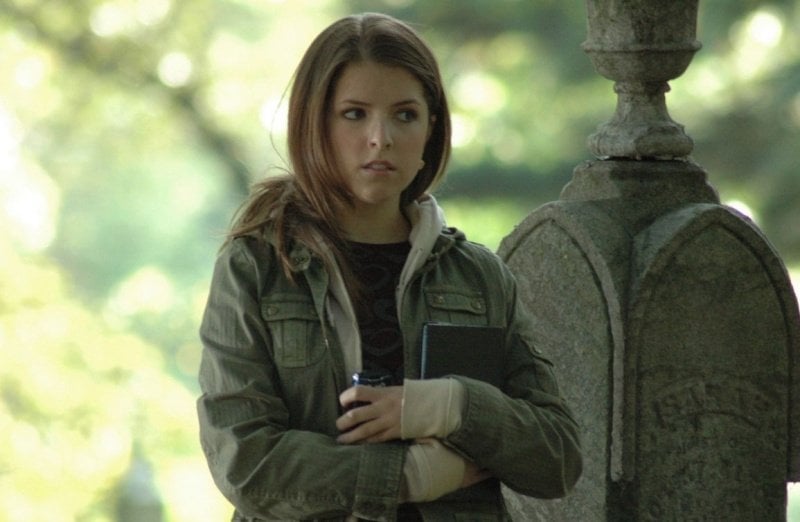 Buy "Elsewhere" on DVD from Amazon.
One for the Kids– And especially your little Girls, Pixar's 2012, "Brave". The story of a fierce little would-be Princess who learns about what it means to be part of a real family may not be Pixar's greatest but its story is inventive, the animation is 1st Rate and at 93 minutes, your shorty crew will be absolutely glued to the screen to the end.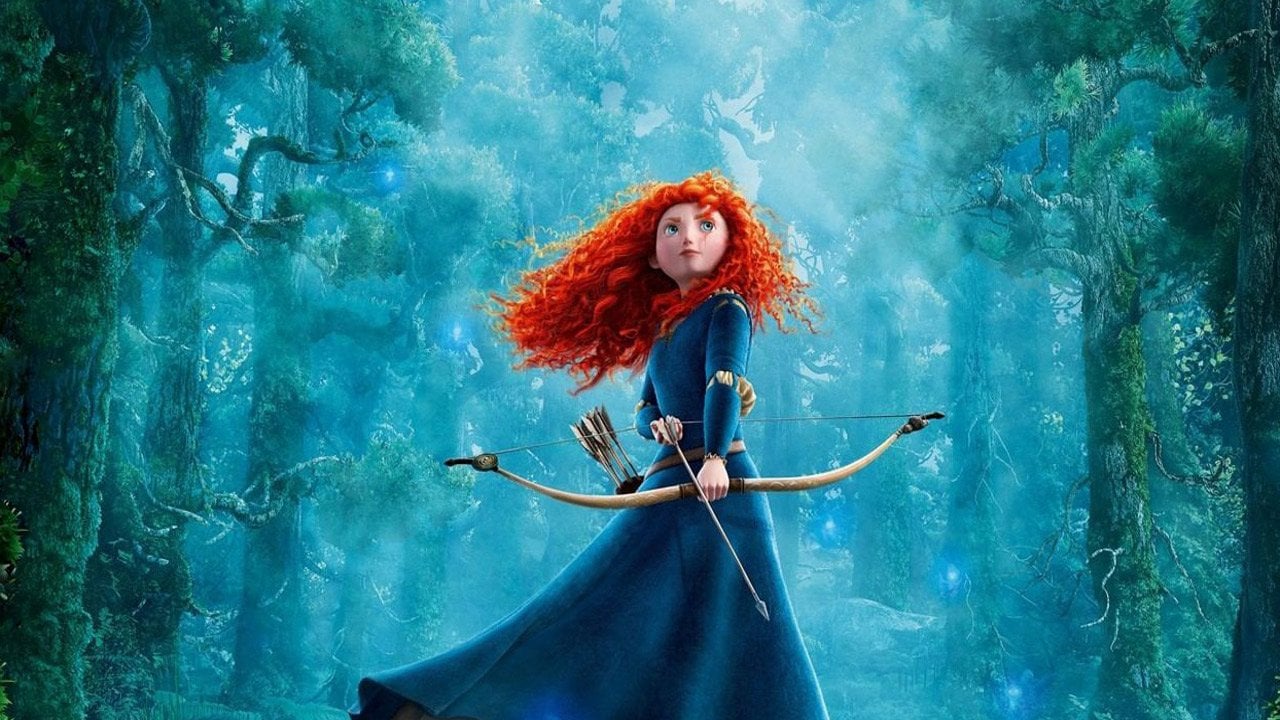 Buy "Brave" on DVD from Amazon.
And for the Tween Set we have 2012's, "Tiger Eyes", from Director Lawrence Blume. Based on the beloved Judy Blume novel this film follows one girl's emotional journey from heartbreak and loss to self-discovery and hope and is much more affecting than they might at first think. With Willa Holland and Tatanka Means as the two young people who find each other in need of a friend, your 11-14 year-olds might find a new classic with a fine message to carry along with them.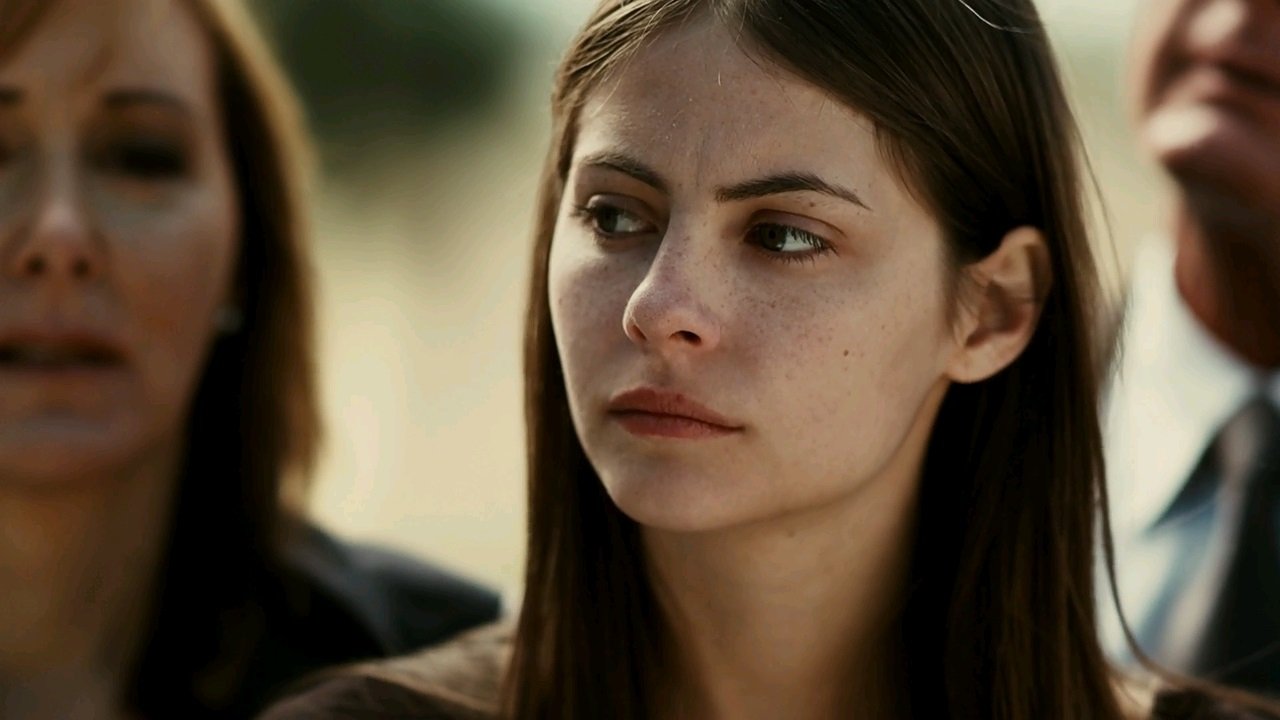 Buy "Tiger Eyes" on DVD from Amazon.
If you're in learning/nature/global warming mode then check 2013's documentary from Director Marcus Imhoof, "More than Honey". A frightening little wake-up call concerning the future of those busy little workers who make things happen while we just keep plugging along and consuming every little thing we need.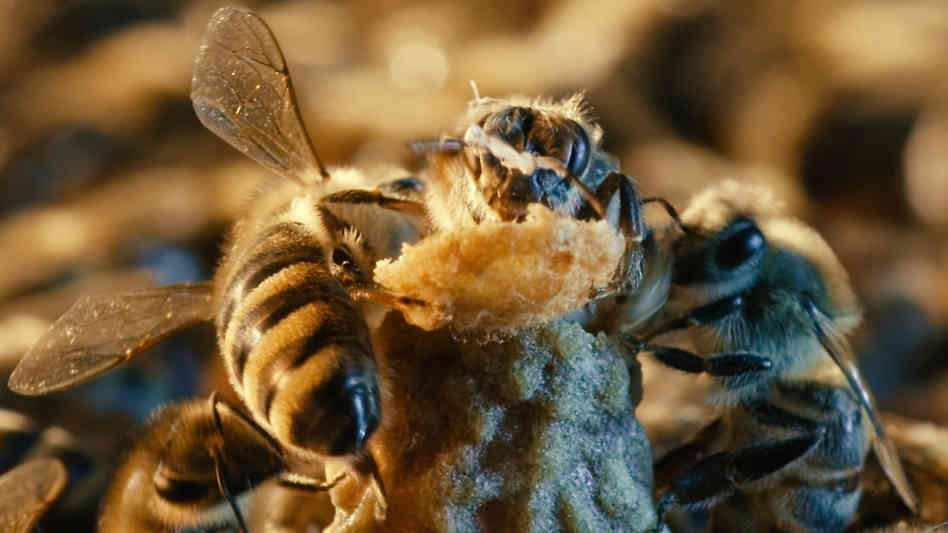 Buy "More than Honey" on DVD from Amazon.
That's all for this week so remember to take a break from the madness when you need one because the end of the year is near!