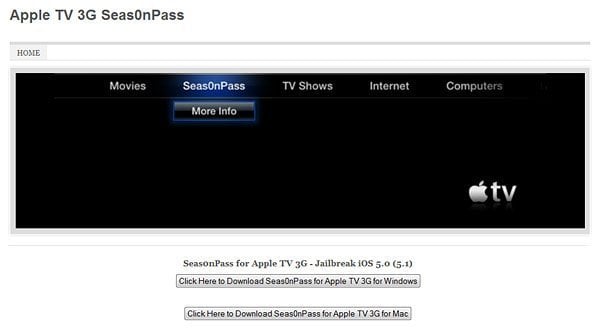 A jailbreak for Apple TV 3 has not been released yet, so watch out as there is a fake site going around claiming to offer Seas0nPass jailbreak for Apple TV 3. On the site you will only find a rewritten old post from FireCore's blog. There are some fake videos on YouTube as well, claiming to offer tutorials on how to jailbreak Apple TV 3 with Seas0nPass. Don't get caught! Remember: Seas0nPass is a jailbreaking tool for Apple TV developed by FireCore and you can be sure that when Seas0nPass is updated to support Apple TV 3 jailbreak, FireCore will be the first to announce it on its blog.
Additionally, according to nitoTV, "the appletv 3 jailbreak, whenever it happens will probably NOT be custom ipsw restores [the method Seas0nPass uses]. the UI will likely be different."
Be sure to follow us on Facebook, Twitter or Google+ for the latest updates on Apple TV 3 jailbreak status.