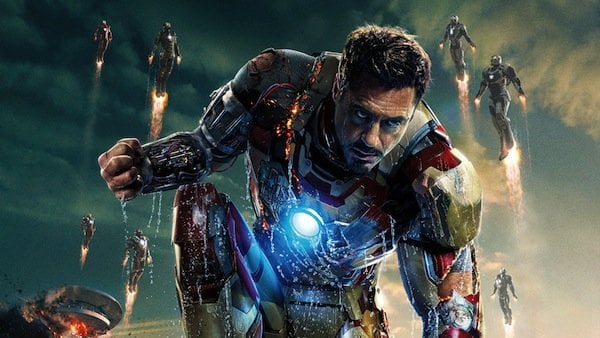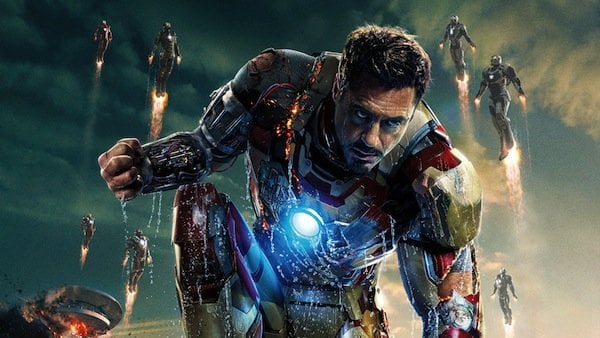 The thermometer is taking a dip around this part of our hemisphere and that means that indoor activities are becoming more crucial than ever. One of our default picks for indoor entertainment is firing up the big screen and downloading the latest to give our weekends a little junk culture jolt.  And this weekend we might just lock the doors, order pizza, commandeer the couch then call it a movie marathon and here's our top choices for that race.
TV Pick of the Week– The 3rd Season of one of the most vibrant sitcoms on TV, "Louie", has just been added and CK is still bringing all the laughs along with his own unique take on our modern world and one of the most incisive looks at the urban reality, from the profane to the glorious, of current day NYC and its excitable inhabitants.  And 13 more episodes means hours of spit-your-drink-through-your-nose scenes from one of the most humanely twisted comics around!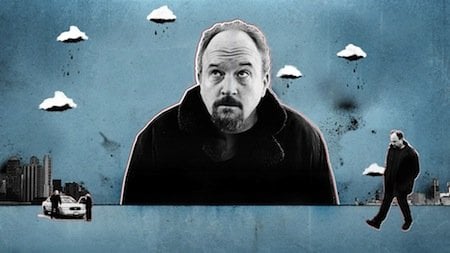 Buy "Louie" on DVD from Amazon.
One of our all-time favorite Musical Classics just dropped so get on board with the Kids from Rydell High in 1978's, "Grease". Where do we start?  50's Boy (a shockingly young and charming John Travolta) meets Girl (a fresh-faced, honey-voiced Olivia Newton-John), loses Girl and you know the rest as great songs and high energy dancing bust out all over the place.  With the late, great Jeff Conaway in the role he was born to play (Kenickie) and Stockyard Channing matching him all the way as the Main Pink Lady/Bad Girl (Rizzo), who can forget the cleverly wicked, "Look at me, I'm Sandra Dee", or the raucous, "Greased Lightning"? Hell, they've got romance, love songs, a drag race, a climactic H.S Dance and "You're the One that I Want"!  You'll be singing along all the way to the end, then replaying it over and over.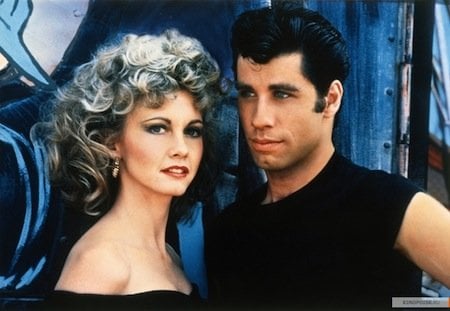 Buy "Grease" on DVD from Amazon.
Bless the NF Gods because perhaps the best film of the 90's, "Fargo", has finally dropped and we can't wait to see it again.  Arguably a near perfect effort from the brilliant Coen Brothers (Joel and Ethan), this modern day classic grabs you in a headlock and never lets up no matter how much you may laugh at this very, very dark tale of greed, crime and punishment.  William Macy is unforgettably squirmy as the desperately grasping, in-way-over-his-head used car salesman who sets the wheels of violence in motion then spends the rest of the film trying to frantically free himself from the slowly grinding gears. Oscar Winner Frances McDormand as Police Chief Marge Gunderson is the hilarious antidote to the poisonous chain of events that swirl around her as she doggedly chases down all the bad eggs while still courageously clinging to all her hope with her warm humanity. With Steve Buscemi (kinda funny lookin') and Peter Stormare as an ill-matched pair of casually malicious career criminals along for the ride, this is simply and simultaneously one of the blackest, bleakest, funniest and most strangely inspiring stories of murder, mayhem and random idiocy run amok you'll ever witness.  Classic!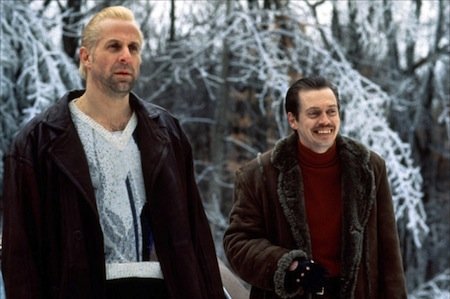 Buy "Fargo" on DVD from Amazon.
And if you're still craving more hardcore crime then all hail Director Abel Ferarra's 1990 masterpiece, "King of New York". With the inimitable Christopher Walken as the title gangster looking to make a difference in his dirty world, the cast also includes then relative unknowns Laurence Fishburne, Wesley Snipes, David Caruso, Giancarlo Esposito (and even a bit from Steve Buscemi) in this always riveting, consistently shocking and intensely passionate tale of a crime lord who knows his clock is ticking but wants to go down fighting nonetheless.  Nobody does NYC characters like the native Ferrara and nobody lets the City's hard edge shine more than he does!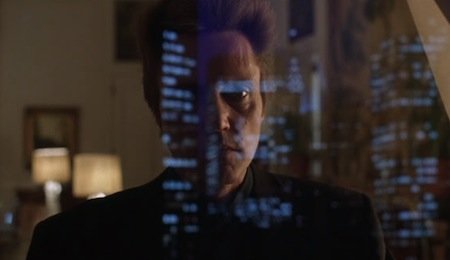 Buy "King Of New York" on DVD from Amazon.
Looks like an Abel Ferrara kind of weekend because HP has 1992's, "Bad Lieutenant", available this week. Not to be confused with the Herzog/Cage remake, this original features a searing performance from Harvey Keitel as a deeply corrupted NYC detective degenerating into a full blown meltdown as he struggles to keep all his demons at bay while his fingers are in every pie he can reach. Harvey's a tax-payers nightmare come to raging life and his creepy crawly disintegration is a sight to behold.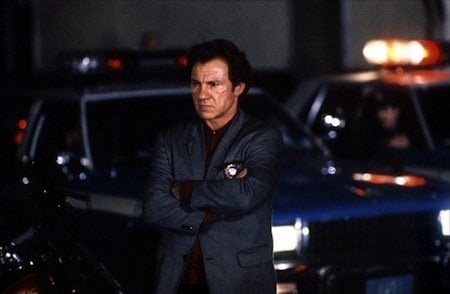 Buy "Bad Lieutenant" on DVD from Amazon.
Director Oliver Stone's Academy Award Winner, 1986's "Platoon", landed this week and if you're in the mood for scathing war dramas, they just don't get much more scorching than this one. With Charlie Sheen as a babe-in-the-woods (pre-tigers blood era) and bravura performances from both Willem DaFoe and Tom Berenger as the men who he follows into his own personal hell as they try to guide him through their respective Vietnam minefields in their own very different ways. Harsh, unforgiving and unforgettable.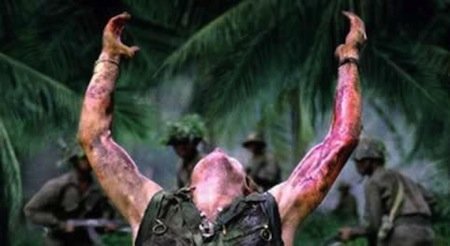 Buy "Platoon" on DVD from Amazon.
TV Pick of the Week– "Brooklyn Nine-Nine" just debuted and is available for your viewing pleasure. This series has its rough edges (like most sitcoms at the start) and hasn't quite hit its stride just yet but it has enough wacky, winning characters and packs enough laughs in its 22 minutes to make it a good bet for the long haul.  With Andre Braugher flexing some wry comic muscles as the Captain and Chelsea Peretti robbing scenes blind as office arbitrator Gina Linetti, Andy Samberg definitely has a chance to prove that he can effortlessly carry the show if it falters.  Try it, you might like it.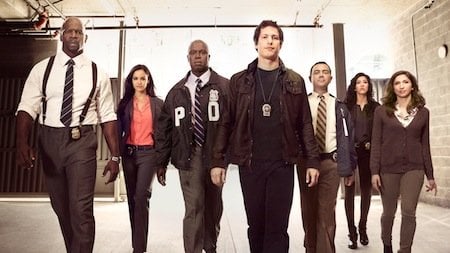 2013's, "This Is The End", is here… And if you're in the market for slacker/stoner/sex-starved sarcasm, snark and self-parody then this is the Hollywood home movie for you. With Seth Rogen, Danny McBride, Jonah Hill, James Franco, Jay Baruchel and Craig Robinson, be prepared to laugh your asses off as the insulated world of this comedy Rat Pack comes to a hilarious finish. And Emma Watson too!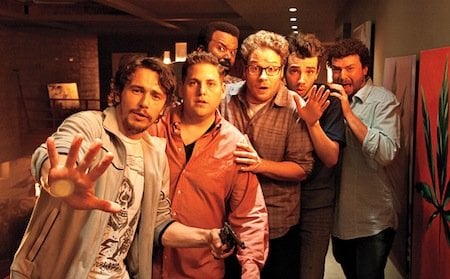 Buy "This is The End" on DVD from Amazon.
Are you ready for Giant Robots vs. Giant Monsters? We thought so. Well, let's just say that Director Guillermo Del Toro is in charge of the mayhem so you are in for an earth-shaking rumble of truly epic dimensions with all the smallest details biven loving attention.  2013's, "Pacific Rim", is here with Charlie Hunnam, Idris Elba, Rinko Kikuchi and Ron Perlman as the Players in this rock 'em-sock 'em battle for the planet. Be prepared for nerdgasms, fanboys and girls because this is gonna get messy!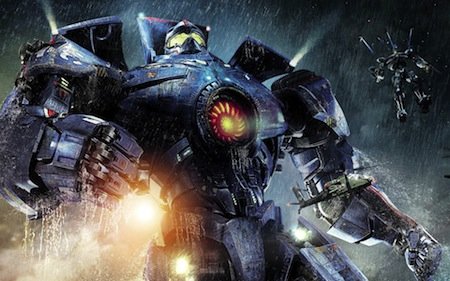 Buy "Pacific Rim" on DVD from Amazon.
Speaking of fanboys, 2013's, "Iron Man 3", by Director Shane Black this time, has touched down and do we really need to say anything more about arguably the most popular superhero franchise ever made? "3" has all the old, familiar faces, Gwyneth Paltrow, Don Cheadle and Jon Favreau along for the ride with RDJ but also features some hot new blood with Guy Pearce, Rebecca Hall and Oscar winner Ben Kingsley filling out the shellhead roster. And this ride is worth it as Shane definitely gives this superhero/supervillian tale his own tricky twists.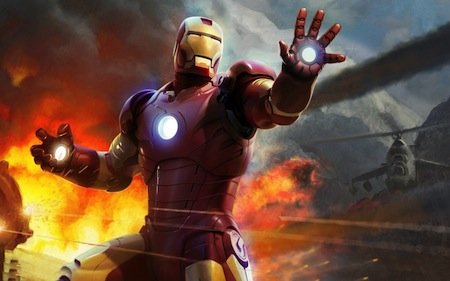 Buy "Iron Man 3" on DVD from Amazon.
That's all for this week so save us a seat and don't hog the remote!