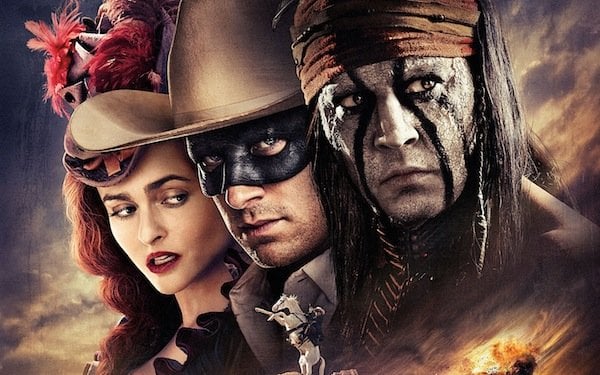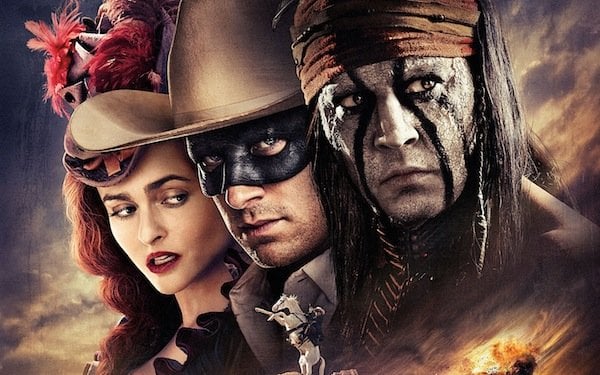 Well, the heat continues to be ON and if you're anything like us then a weekend spent in the cooler temps of your ManCave (or WomanCave as the case may be) may be sounding more and more appealing all the time. So with your summer heatwaved well-being and general state-of-mind as our goals we humbly offer this week's entertainment choices.
And let's kick off the selections with a raucous sleeper of a comedy that all but the most diehard of you Broken Lizard fans missed the first time around, Director Jay Chandrasekar's 2007 goof, "Super Troopers" with the usual BL suspects in the gut busting cast along with a lovely cameo from none other than Wonder Woman herself, Lynda Carter.  Jay wasn't trying to reinvent the comedy wheel here but we dare you not to laugh your asses off any way.
Feeling wistful, romantic and in the need of reassurance that love still matters?  Check director Michael Gondry's brilliantly touching mindkiss of a romcom/sci-fi mashup 2004's, "Eternal Sunshine of the Spotless Mind" with Jim Carrey and a ravishing Kate Winslet as a couple trapped in the push/pull dance of romance with each reluctantly looking for a way out.  Kate was never more accessible, Carrey never more human and Mark Ruffalo, Kirsten Dunst and Elijah Wood are there to round out the cast of quirky seekers at the Temple of Love.  A winter movie for your summer scattered frame of mind.
Now how about we blow some stuff up Old School Style?  Well it doesn't get any older than 2012's "Expendables 2" with Stallone at the helm and every action hero from your childhood back again to shoot big guns and beat up some bad guys.  If you saw the first one you know exactly what to expect and if you didn't see the first one you should still know exactly what to expect and believe us, you'll get exactly that!
Alternative Pick of the Week– 2010's Werner Herzog narrated, Dimitri Vasyukov directed, "Happy People: A Year in the Taiga".  If you're sick of the heat then click here for 1 hour and 34 minutes of real, actual tough guys nonchalantly handling the very unforgiving elements of frigid Siberia and if you do, we guarantee you'll be enormously grateful for every bit of your summer heat.
So let's keep it Old School with that classic tale of yesteryear, 1956's "The Lone Ranger" with Clayton Moore as the Masked Man and Jay Silverheels as his faithful back-up, Tonto.  No, you won't get a lot of gunplay, explosions, makeup or mugging for the camera here but what you will get is a rousing tale of frontier justice and an adventure for the big kid in all of us and also that A** Kicking William Tell overture.  HI-HO SILVER…AWAY!
Ladies (and stoners), this one is definitely for you.  We're guessing you haven't ever seen anything quite like visionary Director Jean Cocteau's beautiful fever dream of a film, 1946's "Beauty and the Beast".  Yes, it is that absolutely familiar B & B story that you know so well but we assure you that you haven't ever taken a trip to this particular fantasy land before.
And how about one for the hopeful American lurking inside you by French film genius Louis Malle, 1986's documentary "and the Pursuit of Happiness" will remind you again of the most precious gifts we enjoy in the Land of the Free and some of the good people who teach us what it all really means. Thanks Louis!
TV Pick of the Week–  It's summer, it's hot, so why not check out those fortunate unfortunates that are worse off than you (as they scramble for a cool million in paradise) with everybody's favorite guilty pleasure, "Survivor".   Hulu Plus is currently streaming 5 full seasons (that's over 76 hours of beach blanket bingo) of reality show villains and heroes for you to root for as they play for the money and very fleeting fame.  Girls, come for the social anarchy and high school tactics and fellas…stay for the bikinis!
Did somebody say bikinis?  Well you won't get anything but (or butts) in director/auteur Harmony Korinne's 2013 "Spring Breakers" with nubile beauties Selena Gomez and Vanessa Hudgens as just two of the aforementioned coed party animals and a gold-grilled James Franco as their Gangsta mentor.  This controversial film was…oh…what the hell…yea…who are we kidding?  We said- SELENA GOMEZ…and BIKINIS!  Are you actually asking for more?
And finally a remake/reboot that gets it right (completely making up for that Burton/Wahlberg fiasco), 2011's "Rise of the Planet of the Apes" is here with James Franco (again), Frieda Pinto and the real star of the show, a CGIed Andy Serkis as "Caesar", the leader of the rebellion.  Proof positive that CGI can work effectively when done with care, this imperfect film is a genuinely gripping story taut with real tension and an engrossing ride all the way to the end.  And please stick around until after the credits roll so you won't be scratching your head at the ROTPOTA debates to ensue.
If it's time to blow off some steam then we can't pick a better way to do it than with 2011's minor comic gem, "Horrible Bosses".  Starring both Jason's Sudekis and Bateman as well as the squirrelly Charlie Day (an acquired taste we have yet to acquire) and featuring hilarious supporting roles from Jennifer Aniston (thanks for keeping it tight JA) and an unrecognizable Colin Farrell, this riotous story of payback will have you spitting your beer through your nose as you cheer on our hapless heroes in their misguided quest for employee revenge.  And sometimes that's a good thing.  The beer we mean, not the revenge.
Special iTunes Preview– It's finally here…almost.  This week iTunes offers a special preview of Brooklyn's own Jay-Z (or just HOVA if you prefer) and his highly anticipated drop, "Magna Carta…Holy Grail".  And yes, that is how he wants the title to read.
That's all for now so keep cool and save us a seat on the couch!