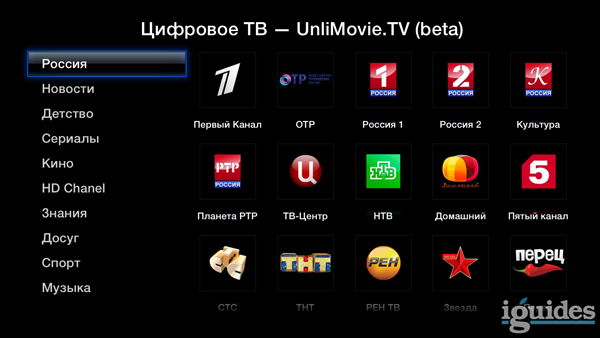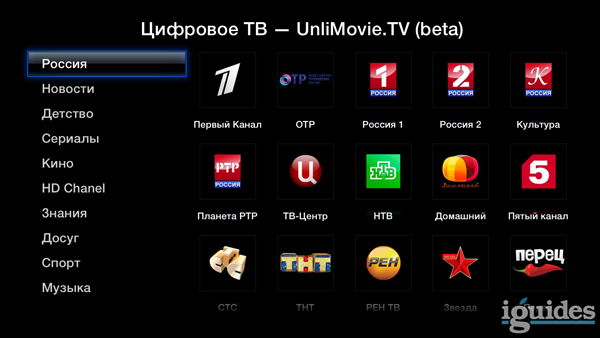 It is always nice to get more out of our hockey pucks called Apple TV. And that, too, without a jailbreak. Cherry on top. Making this possible is a hack claiming to bring Russian subscription service Unlimovie.tv to the Apple TV. Though this Russian movie service may not be of much relevance in other parts of the world, the discovery of such exploits can open doors to providers in other countries too.
This is a simple hack. In the Trailers app, you change the automatic DNS to manual and enter their settings. And tada! You're streaming Unlimovie. The hack is still in its beta and all the channels are presently free. The final paid version is said to be in works, for launch this September. We wouldn't count on that as Apple will be quick to patch this in their next update.
Besides the fact that this uses a hack to get into your Apple TV, the service is legal as it holds all the rights to its content. The only downside is that you wouldn't be able to use the official Trailers app simultaneously, until you change back the settings.
The hack currently supports the first and second generation Apple TVs and as this tweak gains popularity, many will surely stop missing their jailbreaks.
It is worth noting that, the popular media service, Plex had made it similarly into the Apple TV, couple of weeks back.