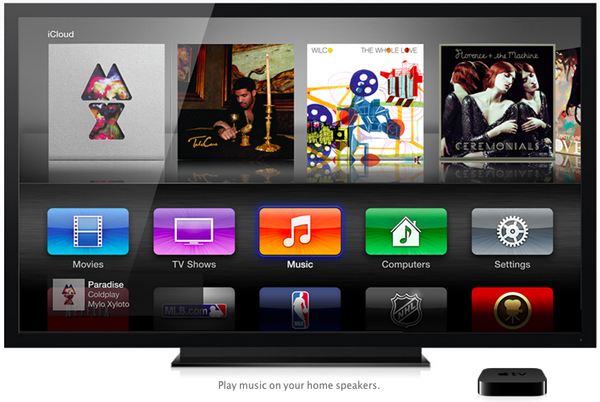 Fans of Apple TV have long loved how the hardware integrates with the Apple iOS and all of their additional audio/visual accessories. But Apple has never been known to rest on their laurels. On the heels of the upcoming iOS 6 release, Apple TV will give users new and improved ways to integrate wireless speaker systems.
According to flatpanelshd.com, users who install the new operating system will have an additional AirPlay menu option. If you have several speakers connected through your system, you'll be able to pick and choose which speakers the Apple TV sound plays through, as long as the speakers are AirPlay enabled. This effectively puts an end to wired surround sound speakers in the home.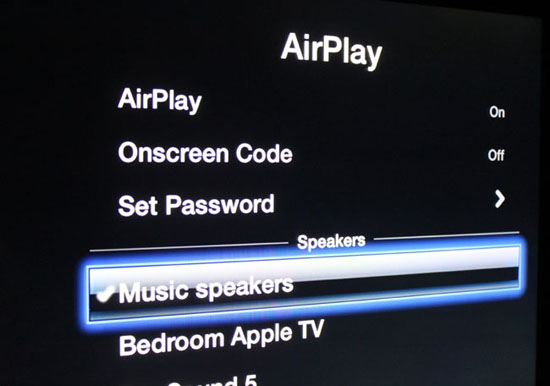 AirPlay has been a key component of the Apple TV's popularity, enabling users to enjoy all of their video, games, music and photos through a linked system. On top of being able to stream any of this content from connected devices, the new iOS update will also give users speaker-out capability. That means picking and choosing between any speakers in the home. The surround sound potential is significant, and the fully wireless capability means no more limits as to where the Apple TV and speakers must be placed.
Developers who have given the new features a test drive report that all seems to be working as advertised. Users will have to turn off the Dolby setting to run the speakers at a proper volume, but other than that it all works glitch-free. iOS 6 should be coming out in early fall with the release of the latest iPhone. And when Apple TV set hits the market, the same wireless speaker capabilities will be in play.
[image: FLATPANELSHD]