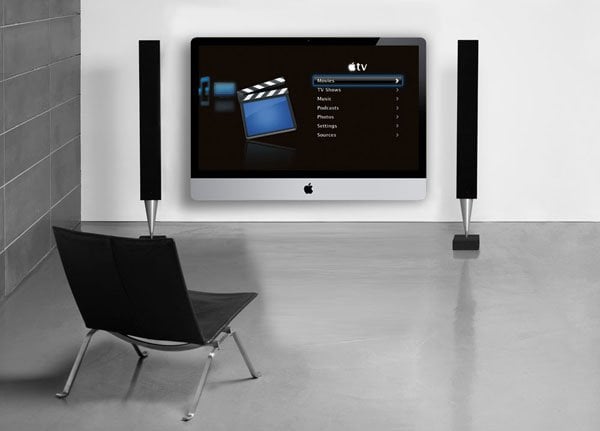 It would appear as though Apple's HDTV is set to be constructed by Foxconn, using Sharp components. Sharp, the electronics giant, has been in a process of being greatly invested in by Foxconn over the past year or two and it would seem that these steps are in preparation for the new Apple set top television. According to the folks over at AppleInsider:
A new rumor claims Sharp is set to begin delivering LCD TV panels to assembler Foxconn in order to begin building Apple television sets.
Now the guys over at AppleInsider do not actually reveal the report, but they do go on to say that Foxconn was actually set to receive these components in the 4th Quarter of this year. For some reason, hopefully a sooner release, the timetable was moved forward. That is right, the shipment has been moved to Q3. CNET goes on to explain the recent interest between Foxconn and Sharp by pointing out a few interesting acquisitions:
Over the last several months, reports have suggested Sharp would play a role in the Apple TV after Hon Hai Precision, Foxconn's Taiwan-based parent, acquired an 11 percent stake in the company. Hon Hai also acquired 46.5 percent equity in Sharp's LCD TV factory in Sakai, Japan. Last month, Foxconn chief Terry Gou said in an interview with China Daily that the Sharp acquisition resulted from preparations the company is making for Apple's upcoming television.
In the end, Apple has still not even come close to admitting the existence of Apple TV set. That said, it is not likely that all of this information would be pouring out on an international scale if there were no truth to it. So, I say it is time to start getting excited. As we have reported before, the release is rumored to most likely be in 2014, but who knows, early shipment of parts could equal and earlier release of the product.
Now to start working on the JAILBREAK! What features are you hoping for in this product? Are you going to buy one? Leave your thoughts below!