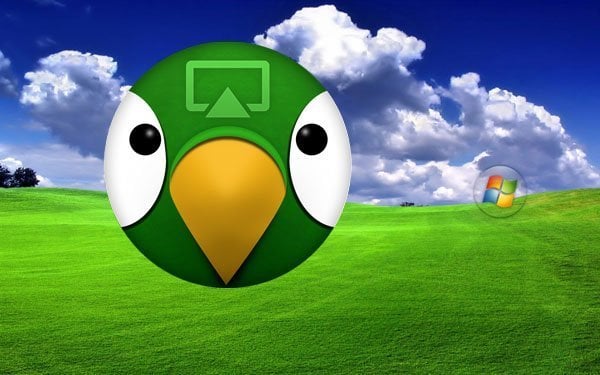 AirParrot, an app that streams your computer's screen to your Apple TV 2 or Apple TV 3 over AirPlay, is finally available for Windows. AirParrot works by encoding your display's image as H.264 video and sending it to your Apple TV in real time. Since it also features audio mirroring, AirParrot seems like a perfect solution to watch your movies and videos on the big screen, and, especially, to bring web pages based on Flash content, like Hulu, to your HDTV.
Initially, AirParrot for Windows is not as full featured as the Mac version but the developers expect to release the improved Windows version of the app this summer: "We're still working on some features for Windows, but we hope to release updates that add most of the functionality users find on OSX," said David Stanfill, head developer at Squirrels.
AirParrot for Windows requires Windows XP or later and works with Apple TV 2 and Apple TV 3 running firmware 4.4.x or 5.0.x; no hacking/jailbreaking needed.
AirParrot is available from here with a single machine license for $14.99 USD and a 5-machine license for $49.99 USD. 20 minutes trial version is also available.
We will ran a giveaway of AirParrot app soon. Stay tuned!