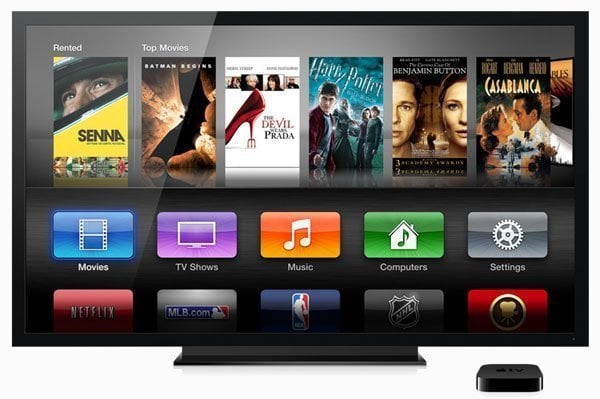 Apple has just released a minor software update 5.0.2 (9B830) for the 2nd and 3rd generation Apple TV. Apple's support web page has not been updated but according to The Mac Observer, Apple TV 5.0.2 includes an Australia-specific issue with Parental Controls: the patch "addresses an issue which caused content restrictions to be incorrectly applied for the iTunes Store in Australia." There are no new features added.
nitoTV tweeted that 5.0.2 firmware is still vulnerable to the pod2g's untethered jailbreak for the Apple TV 2, so we can expect the updated version of FireCore's Seas0nPass for Apple TV 5.0.2 soon. Seas0nPass has been updated for Apple TV 5.0.2. Still untethered.
According to ModMyi, the quiet nature of the software update "could prove essential to a bigger software release or product refresh coming out of WWDC next week." BGR reported last week that Apple is planning to unveil a brand new version of the Apple TV operating system next week at WWDC. A "trusted source" has told BGR that the new OS will be much more feature-complete than the current Apple TV OS and that it's apparently the one that the long rumored Apple TV set will run.
Daring Fireball's John Gruber believes Apple will be announcing something big at this year's WWDC and his guess is a new developer platform and apps for Apple TV.
Apple will kick off WWDC with its keynote presentation at 10 a.m. PST on June 11TH .
Be sure to follow us on Facebook, Twitter or Google+ for the latest updates on the WWDC 2012.