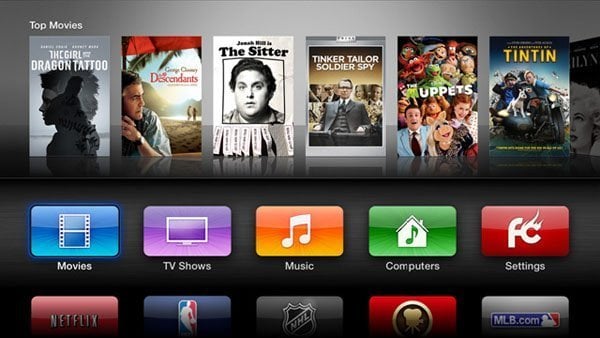 FireCore has just released a new version of Seas0nPass that provides an untethered jailbreak for Apple TV 2 5.0.1 (iOS) 5.0.1. The new Seas0nPass uses pod2g's untethered exploit and has been successfully tested by nitoTV. Most of the plugins, like XBMC, Plex, Media Player, nitoTV, Rowmote, Last.fm, Couch Surfer and Weather are currently supported on 5.0.1. Only Remote HD and Overflow are not yet working and require an author update for 5.0.1 compatibility.
Released two weeks ago, Apple TV 5.0.1 (9B206f) adds HD previews for TV shows and movies in the iTunes store and brings fixes to Netflix, AirPlay and Home Sharing.
Here is what's new in Apple TV 5.0.1:
iTunes previews: Previews for movies and TV shows from the iTunes Store can now be viewed in HD.
AirPlay: Fixes an issue that caused some iOS apps to have trouble connecting via AirPlay.
Home Sharing: Improves the reliability of Home Sharing connections.
Netflix: Addresses an issue affecting Netflix login and navigation.
Stability and performance: Includes fixes for issues affecting stability and performance.
You can jailbreak your Apple TV 2 running the latest 5.0.1 firmware by following this tutorial.
FireCore also said on its blog that the 3rd gen Apple TV is not supported in this release:
Unfortunately Seas0nPass is not yet compatible with the new ATV3. Work is still ongoing and we'll be sure to announce any and all news as soon as it becomes available.
Be sure to follow us on Facebook, Twitter or Google+ for the latest updates on Apple TV 3 jailbreak status.