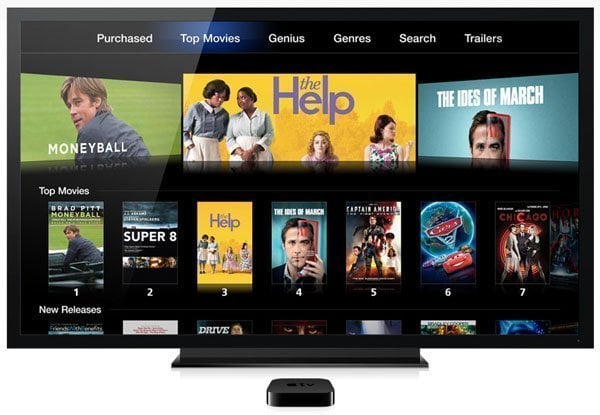 Apple has just released a minor software update for Apple TV 2 and Apple TV 3. Apple TV 5.0.1 (9B206f) adds HD previews for TV shows and movies in the iTunes store and brings fixes to Netflix, AirPlay and Home Sharing.
Here are the details from Apple's support page:
iTunes previews: Previews for movies and TV shows from the iTunes Store can now be viewed in HD.
AirPlay: Fixes an issue that caused some iOS apps to have trouble connecting via AirPlay.
Home Sharing: Improves the reliability of Home Sharing connections.
Netflix: Addresses an issue affecting Netflix login and navigation.
Stability and performance: Includes fixes for issues affecting stability and performance.
As always, stay away from this update if you don't want to lose your jailbreak.
UPDATE: nitoTV: AppleTV 5.0.1/5.1.1 jailbroken!
You may also want to read: 
FireCore: Work is underway on Apple TV 3 jailbreak and Apple TV 2 5.0 untethered jailbreak
How to jailbreak Apple TV 2 5.0 (iOS 5.1) with Seas0nPass (tethered)
Source unveils design and features of Apple HDTV
How to install IceFilms on your jailbroken Apple TV