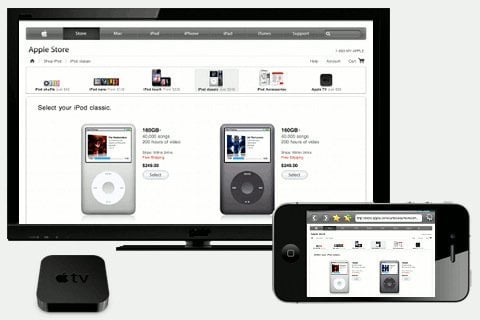 Up for review we have four AirPlay enabled apps, designed with your Apple TV 2 in mind.
First we have Camera for Apple TV. Obviously, it's an app that displays the live view of your iPhone's camera on the big screen, though there is a bit of delay. I have trouble seeing what this $2 app can do for the average user, besides providing young children with entertainment. Sure you could display something for others to look at, but couldn't you also show them the item? They are, after all, probably in the same room as you.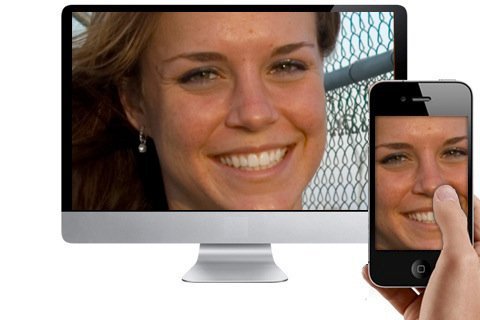 Next we have Web Browser for Apple TV. This basic web browser will show up on your Apple TV2, but you will have to look past some small quirks. The app, like the previous one, has some delay. Your atv will not display smooth scrolling or fullscreen web browsing. Your phone's screen, when in portrait mode, appears only in the center of your TV screen, with each side being a huge, black bar. You can flip your phone into landscape mode, but then the edges of the browser become slightly cutoff and the text then becomes pixelated. The app ends up feeling more like a screenshot of a browser beamed to your TV than a full Apple TV web browser. Also, if you go to the mobile YouTube site and watch a video, the video will not show up on your TV! It will play on your phone and give you the option to stream audio, not video, to your Apple TV 2, but the actual video won't show up on your television.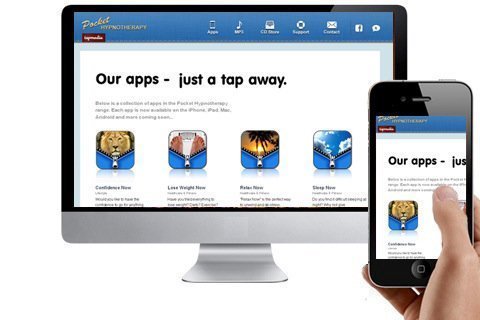 Third is an app called Videos for Apple TV. Here I thought you would load your personal videos to your iPhone and then stream them, but I realized that this is achievable with the iPod app. So what does this app do? It comes with four videos (fireplace, fish tank, lava lamp, and waterfall) that you can stream to create an ambiance in your house. The videos, which are each several hours long and contain sound, are high quality and definitely worth 50¢ apiece if you are one who enjoys the ambiance offered by tranquil videos.
These three apps, all made by TapMedia Publishing and sold for $2 each, are nice. However, due to AirPlay, the apps may not work as well as the developer wishes they did. The creator should include universal app support as all of these apps could be supported by the iPad, with the exception of Camera for Apple TV on the original iPad. Also, it would be nice if the developer offered a deluxe app for perhaps $5 and combined many of their AirPlay capable apps into one suite.
This deluxe suite I imagine is a little like the app TVOut Genie!, by JwalSoft Inc. This $3 app includes several "widgets," each of which can be viewed through AirPlay or through Apple's $40 adapter. Widgets available include documents, web browser, maps, text editor, photo browser, Facebook, and camera. Documents are importable through iTunes, Mail, Mobile Safari, and some other third-party apps. You can then put your documents on display. There is also a Maps widget, which recently received satellite and hybrid view options. The text editor is a bit plain, but it gets the job done. Facebook photos can also be streamed to your Apple TV. All of these widgets, plus ones like the previously-mentioned ones, are available. For only $3, this app is a bargain and it offers a lot to love.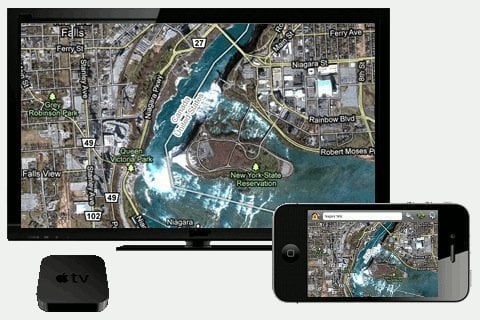 Some of these are niche apps, but they're pretty inexpensive and worth a try. Again, these don't all work flawlessly, but if you're bored with your Apple TV and don't want to jailbreak or don't know how to (well, you obviously know where to find out how to), try these apps out.