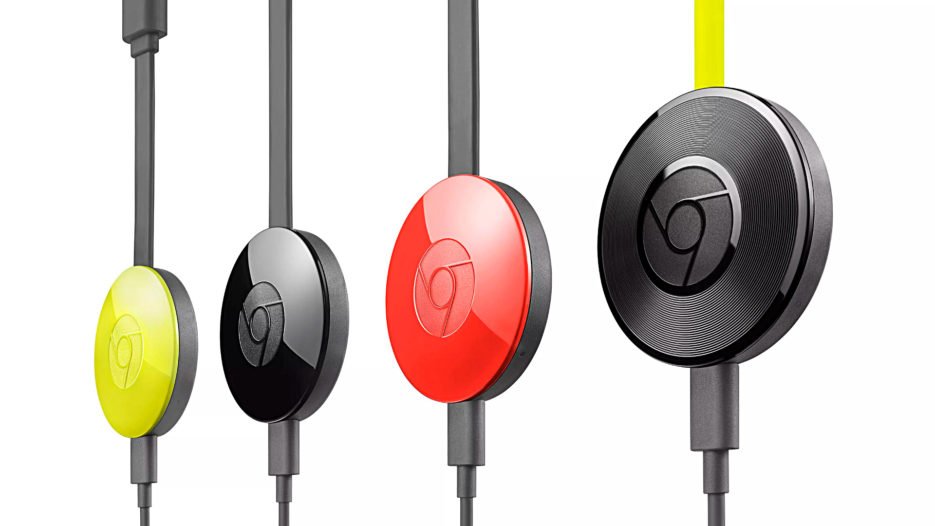 When the Google Chromecast was released, it started selling like hotcakes. This was not only because it was an amazingly simple to use streaming device, but also because it was very cheap. With this very small stick, you were able to start streaming video form your tablet or smartphone to any monitor or TV with an HDMI cable. In terms of cost, the Google Chromecast was only $35.
Ever since Chromecast was released though, the market has changed quite a bit. Now we have a lot of streaming devices we can choose from, with the most popular ones including the Amazon Fire, Roku, and the Apple TV.
However, Google has released version 2 of their dongle and now you can get the google chromecast 2 which promises amazing performance at the same price. Some of the new features include screen mirror, but also gaming mirroring, and content aggregation.
Design and setup
While the original Chromecast looked very much like a stick, the second generation seems to shy away from that design. The 2nd gen features a round chassis that can be connected to your television's HDMI port. In fact, the google chromecast 2 is also a cross-platform device, meaning that it has support for both Windows and iOS devices. The broader compatibility together with its low cost makes it by far one of the most attractive offers for anyone looking for a high quality streaming device.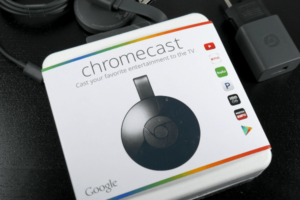 As it was with the original Chromecast, the setup process for the latest iteration is basically the same. You just need to attach the power cable and then install Chromecast on your laptop, tablet or smartphone. At this point you'll just need to power up the application and then follow the commands on the screen to connect the device to your Wi-Fi network and finally pair it with your chosen device. Once you do this, you'll be able to start streaming.
The new app
Even though the setup process is simply the same, the second generation Chromecast runs a fully redesigned app. According to Google, their app now acts as a sort of hub for all your digital content needs. So the way it works is that it pulls content from every app that you have installed on your device and then makes it possible for you to stream it.
This is very useful, since no more will you need to access each app individually in order to stream your desired content from it. You can therefore watch videos from Vimeo and Netflix alongside with videos recently added to the BBC iPlayer, for instance. Better yet, the google chromecast 2 also features a cross platform search function. What this means is that you can search for content from all other apps installed on your device, making the Chromecast 2 a truly all in 1 entertainment hub.
Large number of apps supported
One thing you'll certainly love about the google chromecast 2 is the fact that it supports a wider range of applications. In terms of entertainment, Spotify is by far the best addition. If you used the 1st gen Chromecast, you probably know that it didn't have Spotify support. The 2nd Gen Chromecast also added support of productivity apps, including Polaris Office and Google Docs. Another great addition is the ability of streaming web pages from tabs opened in Chrome. Thanks to this new functionality, you can now easily stream content from unsupported apps onto your TV. Lastly, google chromecast 2 supports some basic Android games (such as Wheel of Fortune for instance).
Streaming quality
According to Google, it seems that their latest Chromecast iteration is able to stream video a lot faster thanks to the added Fast Play feature and especially the 5 GHz Wi-Fi network support. As you may already know, the newest 5 GHz frequency allows the Chromecast 2nd Gen to connect to other devices a lot faster. If you had the first Generation Chromecast with its 2.4 GHz, you probably noticed that sometimes it would get jittery when streaming content.
Now when it comes to the Fast Play feature, it's certainly a nice addition. The way it work is that it starts to cache content (that you're likely to watch) in the background. Based on what Google said, thanks to this function you'll be able to stream content about 80 percent faster.
Google Chromecast comparison (1stGen vs. 2nd Gen)
We wanted to compare the two Chromecasts and so we pitted them against each other. The results were as expected: the second generation was a bit faster. In our tests, we used a 55 inch Sony TV while streaming content from BBC iPlayer, Vimeo, and Netflix on a Samsung Galaxy S7 smartphone and a BUT Home Hub router.
We tested both devices on the 2.4 GHz frequency and were surprised to find out that the 1st generation Chromecast loaded between 2 to 5 seconds faster than the second generation. We then changed the frequency to 5GHz, but unfortunately no speed or picture quality improvements were noticed. In terms of loading times though, Chromecast 2 was faster.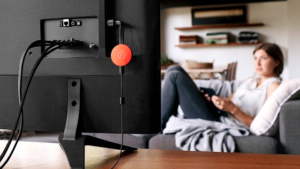 While the device is truly impressive, it cannot yet stream 4K content unlike other competitors, such as Amazon Fire TV and nVidia Shield TV. While there is not too much 4K content out there anyway, the lack of 4K support doesn't make the device future proof.
Should you get the Chromecast 2?
Well, if you currently have a first generation Chromecast device, then you certainly should not buy it. Its main selling point is the new app and improved application support. On the other hand, if you're looking for a streaming device, then by all means get it.
Compared to all other options on the market, the Chromecast 2 is by far the most affordable choice. Not only that, but it offers functionality that is usually found in devices at least twice as expensive. Even if you're an iOS user, we still recommend this device especially if you're on a budget.
Conclusion
Without a doubt, the Chromecast 2 is one of the best valued streaming devices you can currently get. While it's not terribly original, it does its job of streaming content extremely well.