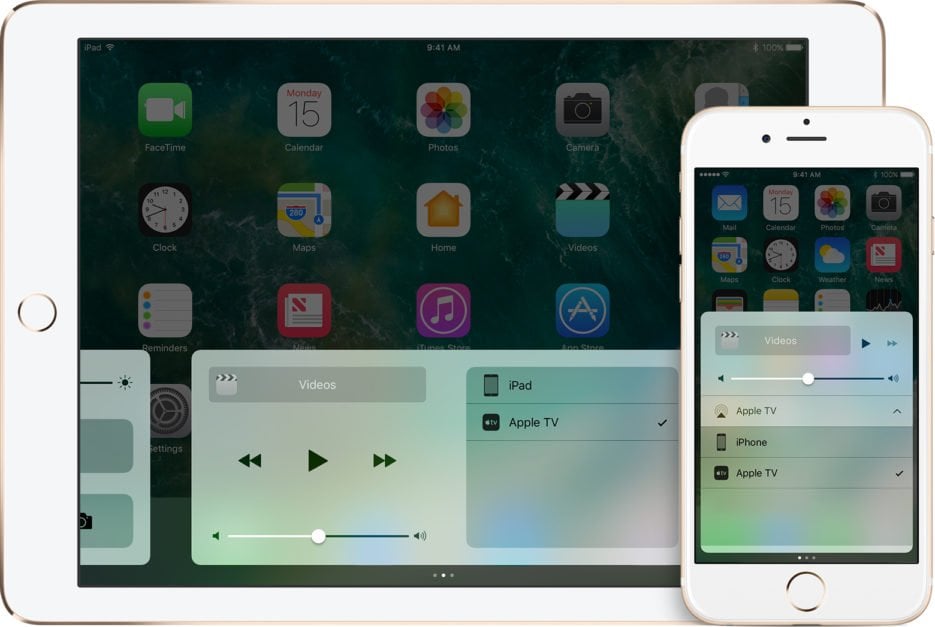 What is airplay mirroring? Shortly said, it's one of the best features on iOS. As you can tell by the name, this is a feature that allows you to mirror your iPad screen to a nearby Mac or Apple TV. This means that whatever you're doing on it can now be viewed on a bigger screen. As you can imagine, this is truly a great feature for demos, screencasts, and presentations, but also for gaming and entertainment as well.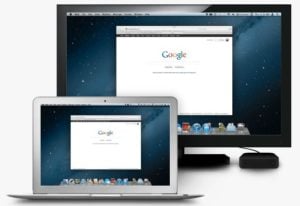 AirPlay requirements
One thing you need to know about AirPlay is that you can use it on basically any device that Apple currently sells. This important and incredible feature was introduced with iTunes 10 for the Mac. Later on, Apple decided to also add it to the iOS with version 4.2 on the iPad and version 4 on the iPhone.
To run AirPlay, you need to have the following:
At least iOS 4.2
A 2011 Mac or newer
An Apple Watch
At least an iPhone 3GS
Any iPad model
At least a second Gen iPod touch
Unfortunately, you cannot use AirPlay on the original iPod touch, iPhone, and on the iPhone 3G.
AirPlay for Photos, videos, and music
With AirPlay, you can stream video, music, and photos from your iOS device to Wi-Fi connected stereo components, speakers, and computers. However, they all need to be AirPlay compatible to begin with.
While that's not possible for all components, a lot of manufacturers have begun to release products that support AirPlay.
If you do have a pair of speakers though that doesn't support AirPlay, you can still use AirPlay with them. How? Well, with an AirPort Express of course! This is a small Wi-Fi base station that you can easily use with AirPlay. All you have to do to use your speakers with AirPlay is connect AirPort express to the Wi-Fi network and then use the appropriate cables to connect the speakers to it. Once you do that, you'll be able to stream music to your speakers.
If you have a 2nd Gen Apple TV, you should know that it works in the same way with your home theater system or your big screen TV.
Just keep in mind that you need to make sure all devices use AirPlay and share the same Wi-Fi network. For example, you cannot use your iPhone at work in order to stream music to your car.
AirPrint: AirPlay for printing
Did you know that AirPlay also makes it easy for you to print content from your iPhone or any other compatible iOS device to Wi-Fi connected printers that support this technology? You may actually have a printer that doesn't support AirPrint and if that's the case, then don't worry about it. You can easily connect it to an AirPort express (as you did with the speakers) and make it compatible.
AirPlay Mirroring
Generally speaking, AirPlay Mirroring is used in order to display content from devices with smaller screens to bigger screen devices (such as your HDTV). Thanks to AirPlay, you can show the video, game, website or any other content you're currently watching to your friends, family, coworkers, and more. You can do this via Wi-Fi, but the good news is that you can also achieve it via wire mirroring.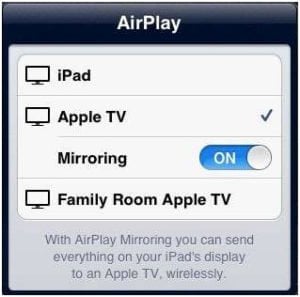 Using this method, you'll need a cable that connects the iOS device to the TV (basically, an HDMI cable). For this type of mirroring you do not need to have an Apple TV. As for the devices that support AirPlay Mirroring, they include:
2nd Gen Apple TV or newer.
Mac.
iPad 2 and newer.
iPhone 4s and newer.
How to enable AirPlay and stream music/movies on the iPhone
To do this, the first thing you need to do is download 5KPlayer and then launch it. By doing so, you'll enable iPhone to PC/Mac AirPlay that is otherwise not possible by using independent AirPlay.
Thanks to this connection, you'll be able to turn your iPhone into an AirPlay sender to PC/Mac to enjoy your favorite music or video content.
Instructions:
Connect the iPhone and the PC/Mac so you can activate AirPlay. Prior to turning on AirPlay, you need to ensure that your PC/Mac and iPhone are on the same Wi-Fi network.
If your iOS version is 8, 9 or newer, you need to launch the control center and then enable AirPlay from there.
Thanks to the AirPlay server 5KPlayer, you can enable AirPlay to your PC or Mac so you can then stream videos from your personal computer to your Apple TV.
To turn on AirPlay on your Mac, be sure to take the following steps:
Download 5KPlayer on your Mac and install it.
Tap the AirPlay icon to activate AirPlay. A user guide will appear if you click the AirPlay icon in the main interface. Please note that if 5KPlayer acts as a receiver on the Mac, the process ends here.
AirPlay supported files
AirPlay supports a lot of files, including MP3, AAC, M4A, MOV, M4V, and MP4. If you want to stream files of a different format, then you'll need to cover them to one of the supported file formats before you can play them.
AirPlay is by far one of the best features Apple has introduced to its devices, making it a great way to share content with friends, family, and coworkers in a few simple taps. Now that you know how useful it is, how about you give it a try and let us know how you like it?