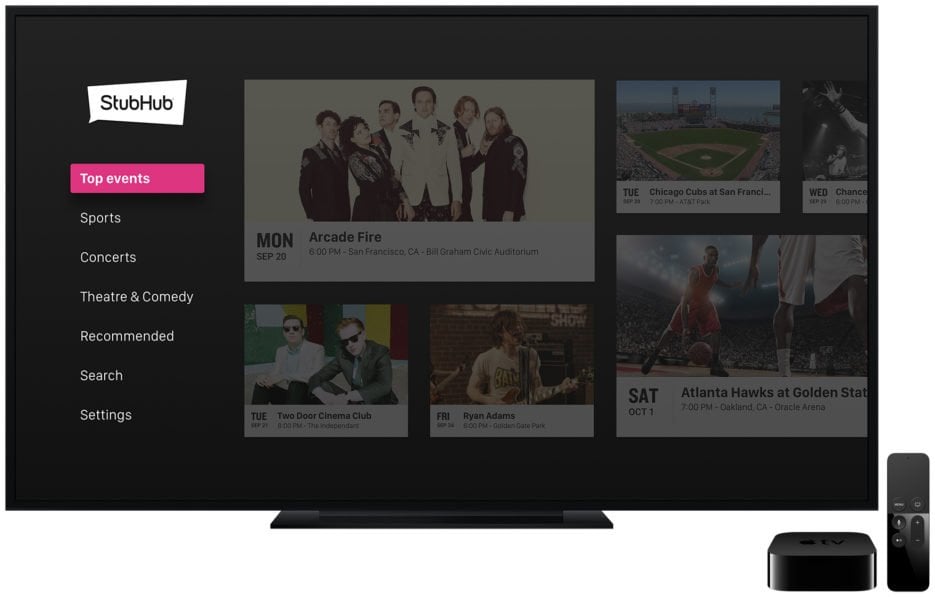 The StubHub Apple TV app is now available and allows users to search, browse, and buy tickets to your favorite events right from your couch.
You can download the app from the tvOS App Store for free right now. The app was designed specifically for the 4th gen Apple TV, and it looks great. The app has large visuals for events, detailed information, easy navigation, and a very clean interface.
This is the very first of its kind on the Apple TV, the first ticket purchasing app for the big screen. It has slightly different interface and visuals compared to the iPhone, iPad, Apple Watch and the Android app.
Because the StubHub Apple TV app believes in showcasing the event first, the experience is much different than on a mobile device. You can browse through and learn about all the sport events, concerts, and other events in a certain city or nearby you. As of now, the App only shows events in the United States.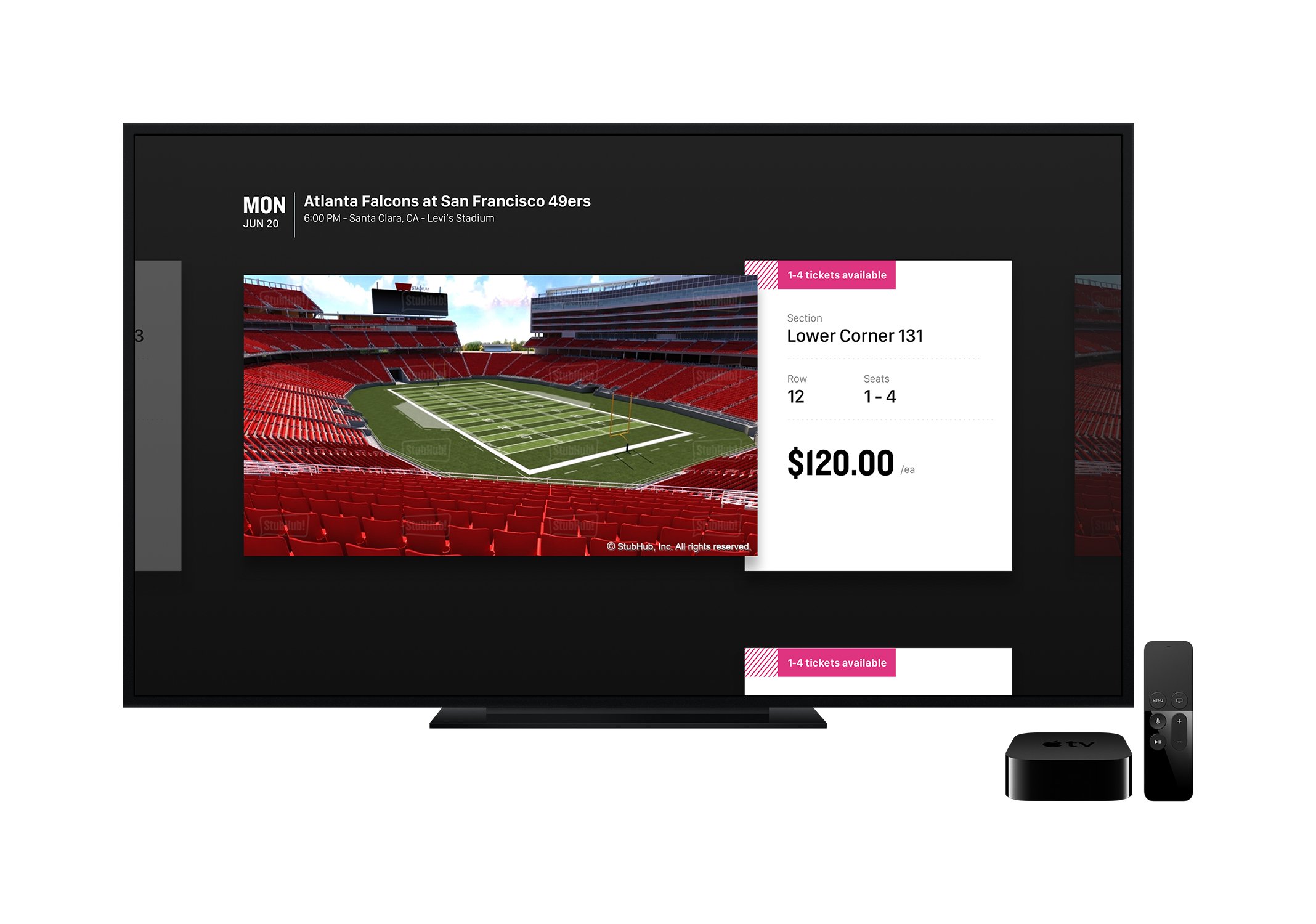 The designers of the app had to envision a new interface that will indulge the users more. If an user is confused about an event, this app should help clear it out. Also, you can do all this while sitting with your family or friends on the couch, bed, etc. It's easier to get everyone involved.
The app includes high-res maps for the seating arrangement in an event, making it easier for the user to check the view. StubHub did a thorough feedback before releasing the Apple TV app. Marcus Shelksohn, director of mobile product, stated;
We know that most people will be interacting with our app from their couch, as they're looking for something to do, so we kept the StubHub app for Apple TV focused on browsability and discovery, to better motivate people to get up and get out.

The StubHub design team wanted to create a more custom interface to reflect the emotional nature of event discovery – and the result is an engaging look and feel that maximizes event imagery and seat maps, and is highly intuitive to navigate.
The app lets you look for and purchase tickets for sport events like MLB, NFL, NHL, WWE, UFC, NBA, and more. You can also find tickets for concerts, comedy shows and several other events.
The StubHub Apple TV app is currently available for download from the tvOS App Store. Simply search for 'StubHub' on the store, or ask Siri to download it for you.
Source