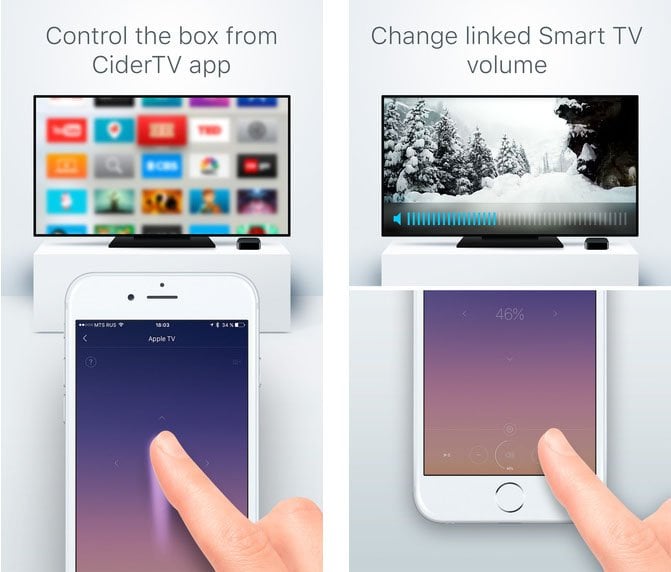 CiderTV is a great alternative for Apple's own Remote app as well as for the Siri Remote. It works perfectly with non-jailbroken 2nd, 3rd and 4th generation Apple TVs letting you to easily navigate menus with gestures, quickly send text queries with built-in keyboard and control your TV volume from your iPhone, iPad, Apple Watch or Mac.
The best part is that it lets you do all of this from your iPhone's/iPad's Lock screen (Notification Center widget), so there is no need to unlock your device every single time you need to use the app.
Just swipe down to open the widgets pane and control Apple TV even if iPhone/iPad is locked.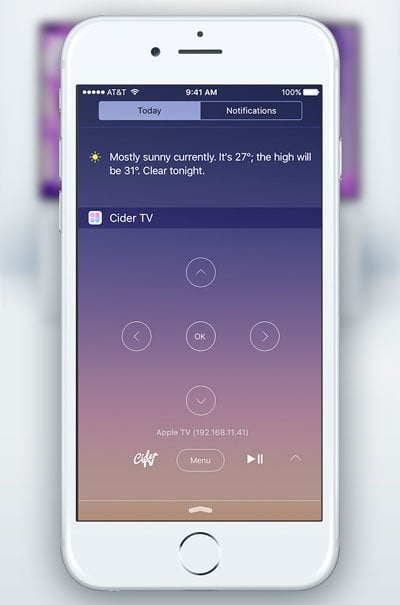 (Note: to control Apple TV box from widget you need to pair it from the CiderTV app first and then add CiderTV widget to your Notification Center.)
The app also lets you connect to more than one Apple TV and access them all from one screen.
CiderTV is also available for Mac and Apple Watch, so you can control your Apple TV from your computer or even from your wrist.
Some of the basic gestures include:
– TAP to Select (Play/Pause)
– DOUBLE-TAP to go back
– LONG-TAP (press for a second) – go back to Home Screen
– SWIPE LEFT/RIGHT/UP/DOWN – move between menu items
– SWIPE LEFT/RIGHT – rewind or fast-forward. Further swipes will increase rewind/fast-forward speed.
CiderTV is available from the App Store for free.
The app is also available in Google Play Store.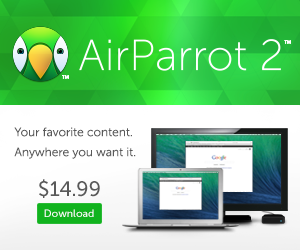 Be sure to follow Apple TV Hacks on Twitter, Facebook or Google+ for all the latest Apple TV-related news.