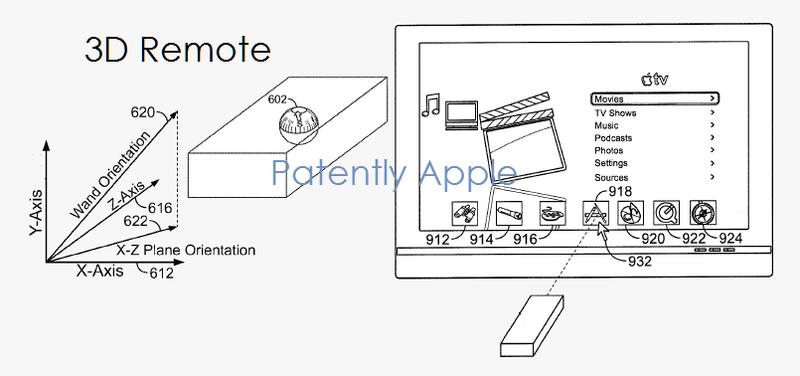 Patently Apple reports that Apple has been granted a series of 65 patents today. Among them is patent for a 3D Apple TV remote control that could provide users with superior pointing accuracy and speed. However, the patent was filed in… 2008. It's called "GUI applications for use with 3D remote controller" and describes "a remote wand for controlling the operations of a media system":
The wand may be operative to control the movement of a cursor displayed on screen by the position and orientation at which the wand is held. As the user moves the wand, the on-screen cursor may move. The user may use the wand to control a plurality of operations and applications that may be available from the media system, including for example zoom operations, a keyboard application, an image application, an illustration application, and a media application.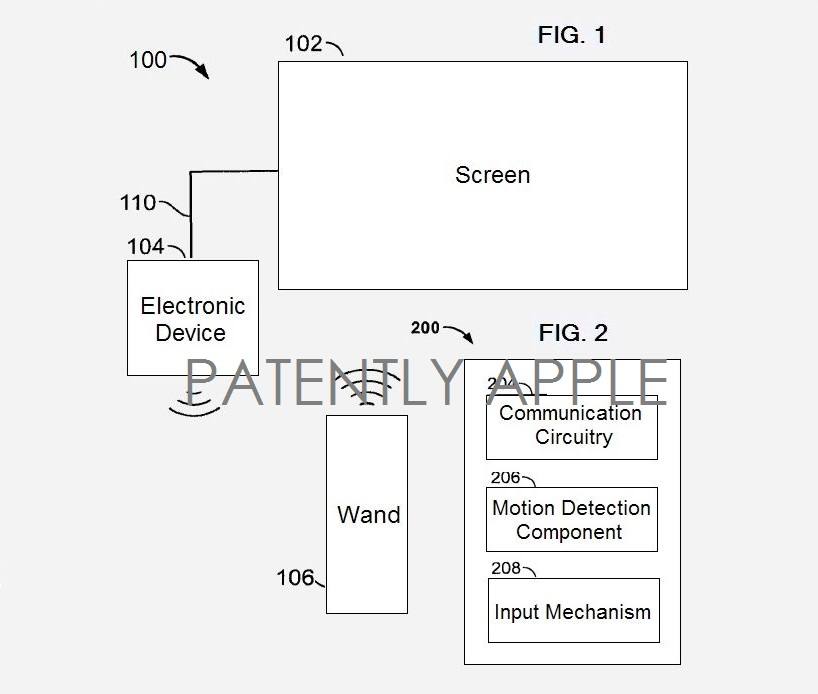 Patently Apple notes that "Apple's invention gives us hope that one day they'll finally get the Apple TV remote just right using their 3D technology using an accelerometer or gyroscope along with infrared technologies that would also provide zooming capabilities."
In 2012, Apple won a similar patent for "a future 3D Apple TV remote."
Be sure to follow Apple TV Hacks on Twitter, Facebook or Google+ for all the latest Apple TV-related news.