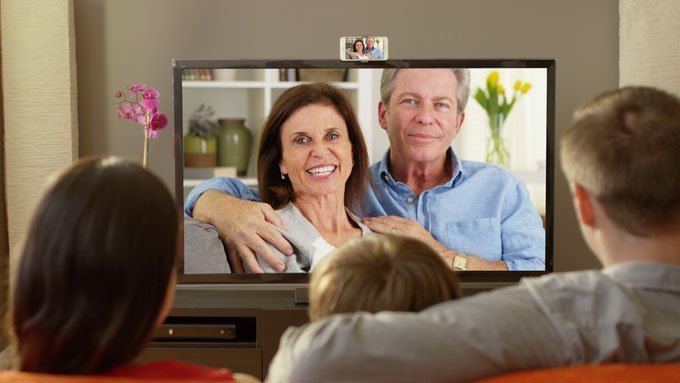 TellyMount is a smartphone holder that positions your smartphone above your TV. It allows you to use your smartphone to make video calls or play motion based games right on your TV. The developers has just launched a Kickstarter campaign to bring TellyMount into production. You can get it at 50% off MSRP at an early-bird price of $25.
Traditionally, video calling on TV is accomplished through either a TV's built-in camera or through a expensive external TV camera. However, users can also video call on TV by taking advantage of the camera in the smartphones they already own. This can be done by launching a video calling app on a phone (such as FaceTime, Skype, or Hangouts) and then mirroring the phone to a TV through Apple TV or Chromecast (or another mirroring method, such as MHL or Apple Digital AV). The video calling session on the phone can then be enjoyed on the big-screen.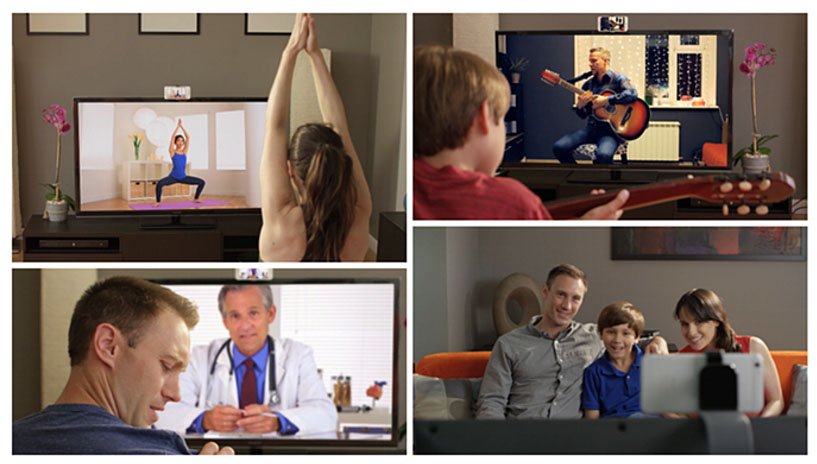 Beyond video calling, users can play full-body motion games on TV by mirroring those games from their smartphone to their TV. Kinect-style games that utilize a phone's built-in camera are available for both iPhone and Android phones. TellyMount conveniently holds the phone during gameplay and allows users to quickly adjust the camera angle to account for a user's height and distance from the TV.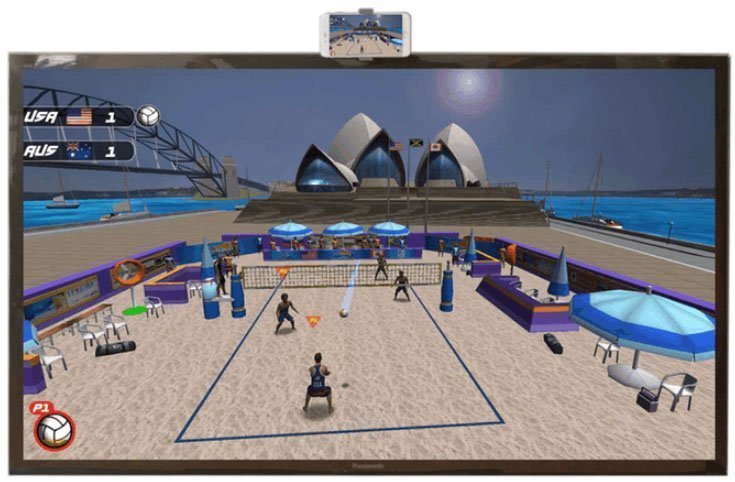 TellyMount is designed to fit virtually any TV and has an expandable phone clamp to hold virtually any smartphone, even with a case.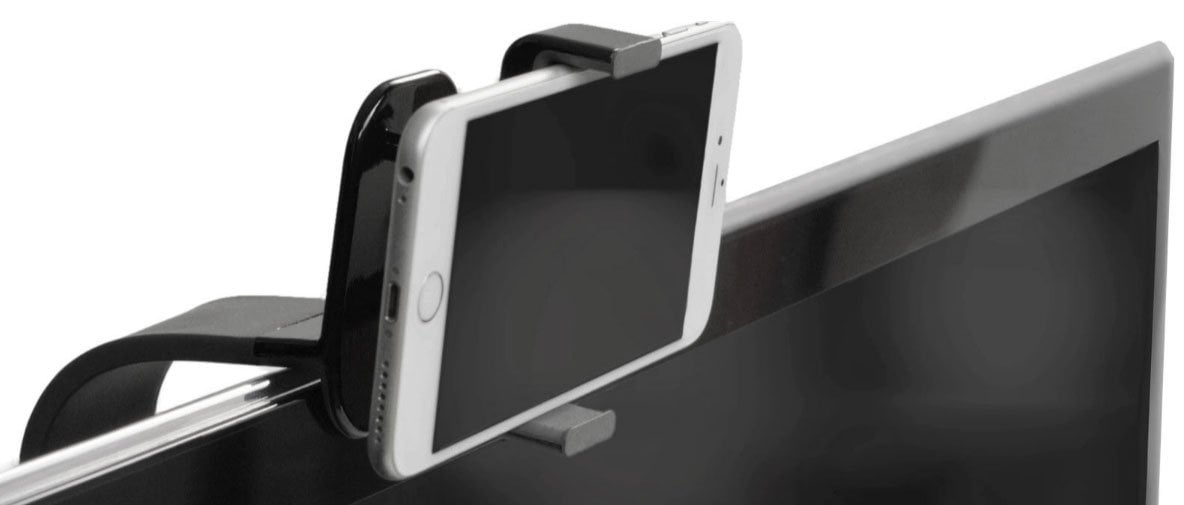 Check out the video to find out what else you can use TellyMount for and how to set it up:
Visit TellyMount's Kickstarter campaign for more information.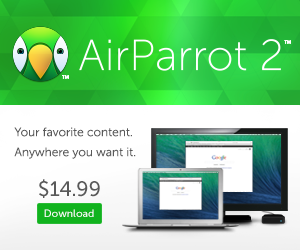 Be sure to follow Apple TV Hacks on Twitter, Facebook or Google+ for all the latest Apple TV-related news.