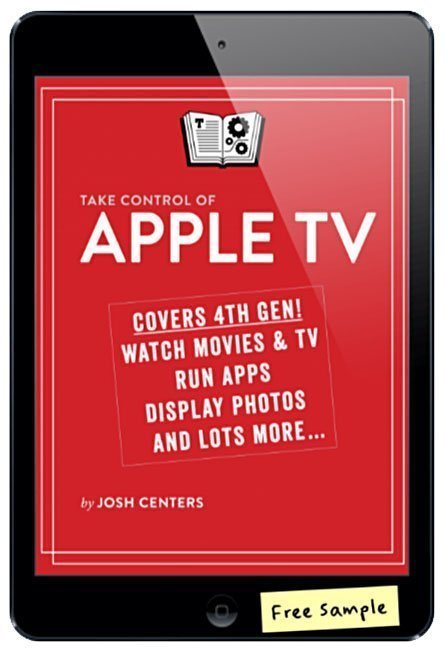 "Take control of Apple TV" is a book by TidBITS managing editor Josh Centers that is said to answer every question you may have about the 4th generation Apple TV. It explains how to set it up and use it to watch movies and TV shows, play music, display your photos, and run all types of apps on the big screen.
Josh walks you through cables, ports, and setup, and explains how to use gestures and spoken commands with the Siri Remote—yes, you can talk to your TV! He helps you navigate and customize the Home screen, plus describes getting-started settings such as inputting your Apple ID and enabling parental controls.
In Take Control of Apple TV you'll read about:
The easy Siri Remote shortcut for sleeping your Apple TV
Checking the battery level and charging your Siri Remote
Three ways to rewind on the Siri Remote
Alternatives to the Siri Remote
Connecting your Apple TV to iCloud Photo Library, iCloud Photo Stream, iCloud Photo Sharing, or to photos stored on your local computer
Beaming the display of your Mac or iPhone screen to your TV
Making Mac or iOS audio play through your TV's speakers
Ripping DVDs and Blu-ray discs
Running iTunes Home Sharing to play media from a local computer
Using Plex Media Server to take your media library beyond iTunes
Essential items to pack if you'll be giving a presentation via an Apple TV
What you can do with Conference Room Display mode
How to tell if an iOS app includes a free copy of its Apple TV version
How to reset or restore an Apple TV—useful for troubleshooting or for handing your device to a new owner
The second edition of the book includes What's New in tvOS 9.2 that discusses the most importnat features of tvOS 9.2, like support for Bluetooth keyboards, Dictation, and the capability to display your iCloud Photo Library.
The book costs $15 and is available in PDF, EPUB and mobi formats from takecontrolbooks.com.
You can also get a free sample.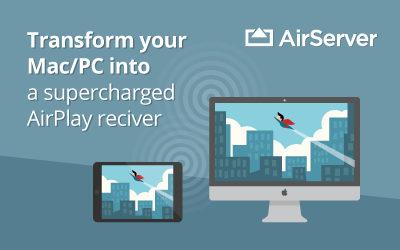 Be sure to follow Apple TV Hacks on Twitter, Facebook or Google+ for all the latest Apple TV-related news.