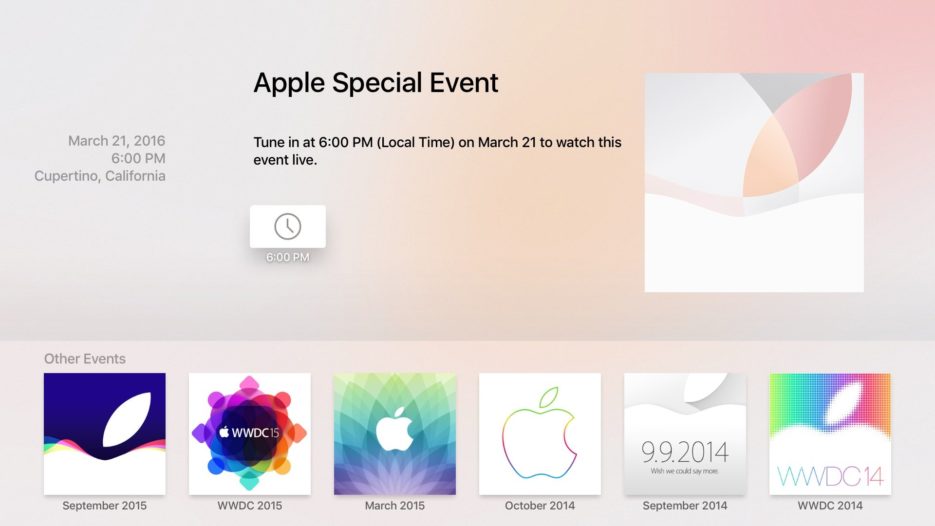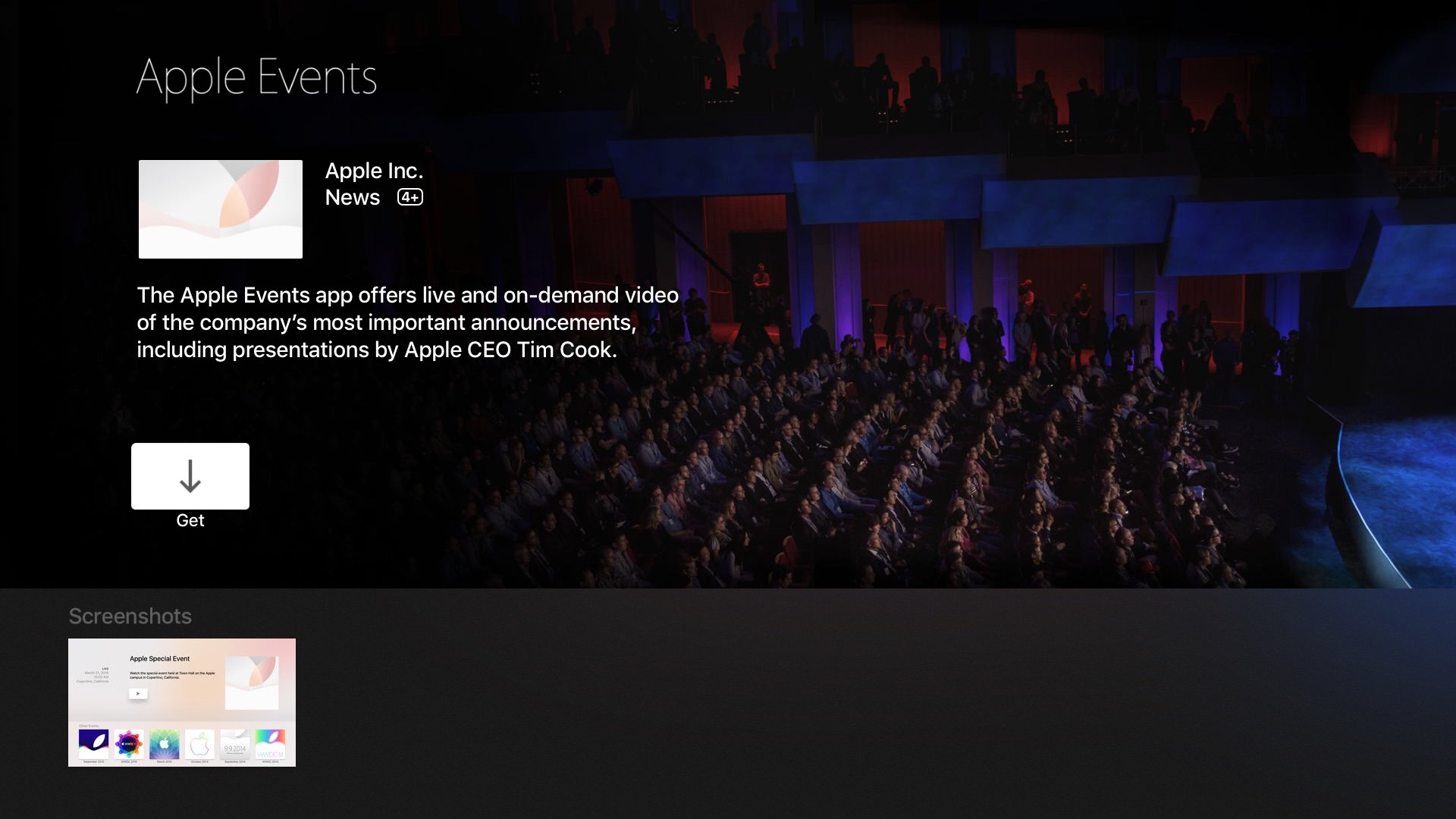 Apple today released a native tvOS app that will allow Apple TV 4 users to live stream Apple's upcoming event scheduled on Monday, March 21. The "Apple Events" app also makes it possible to watch replays of many of the previous Apple keynotes.
The Apple Events app offers live and on-demansd video of the company's most important announcements, including presentations by Apple CEO Tim Cook.
Viewers are asked to tune in at 6pm local time on March 21 to watch the live broadcast.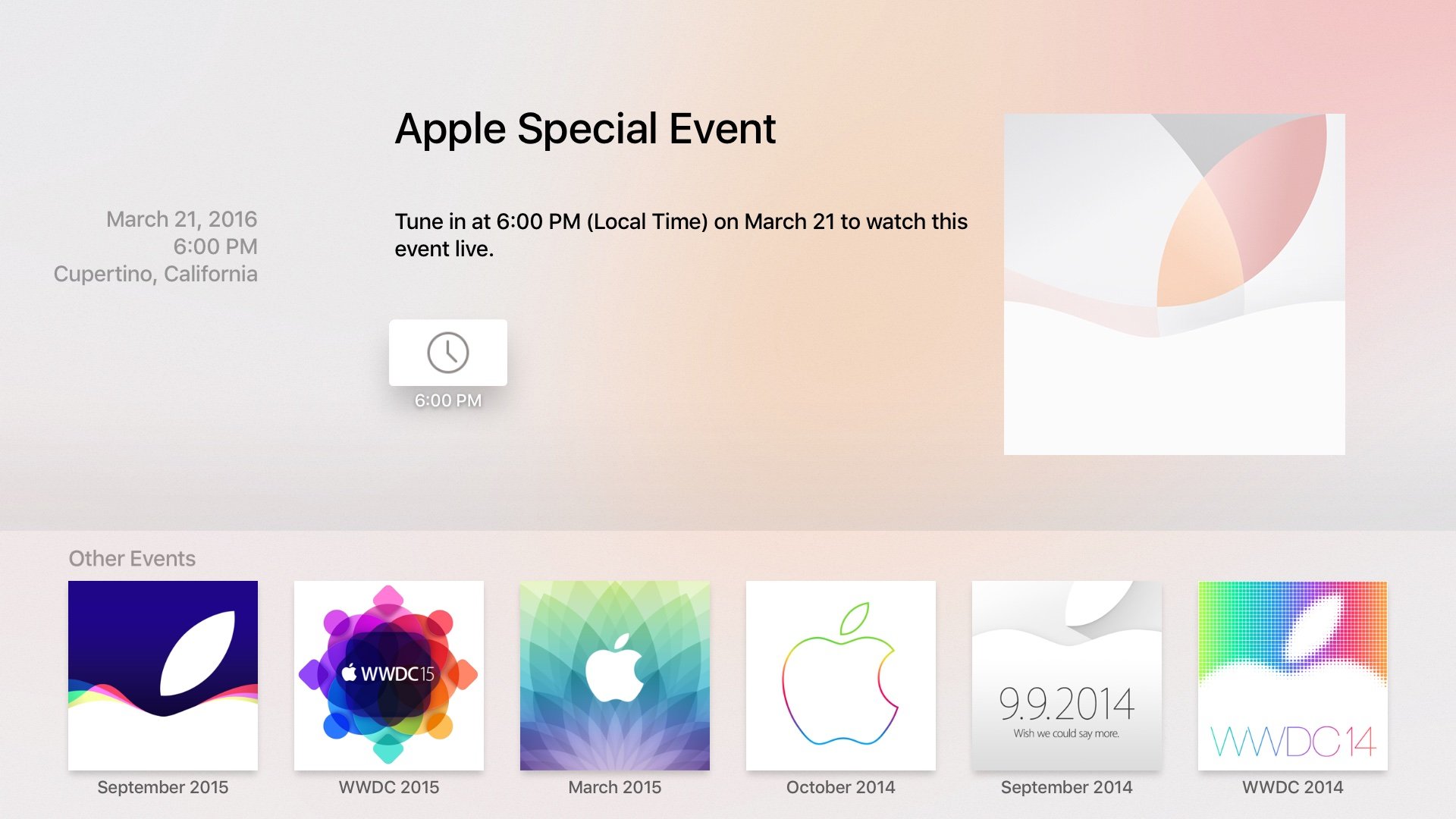 Users of the 2nd and 3rd generation Apple TV will have to wait until the "Apple Events" channel shows up on the Apple TV main menu, which will probably happen on Monday, a few hours before the event starts.
It is expected that Apple will unveil a 4-inch iPhone SE, a 9.7-inch iPad Pro and new bands for the Apple Watch at the event. Apple may also reveal the release date of the final version of tvOS 9.2.
The event kicks off at 10am PST / 11am MST / 12pm CT / 1pm EST for the US, with the international times for the keynote as follows:
• London – 5:00 p.m.
• Paris – 6:00 p.m.
• Berlin – 6:00 p.m.
• Tokyo – 2:00 a.m. (Tuesday)
• Sydney – 4:00 a.m. (Tuesday)
• Auckland – 6:00 a.m. (Tuesday)
Streaming via Apple TV requires a 2nd or 3rd generation Apple TV with software 6.2 or later or an Apple TV 4.
In addition to the Apple TV, the event will be available live on iOS devices and Macs at https://apple.com/live.
Search for "Apple Events" on your Apple TV 4 to download the app.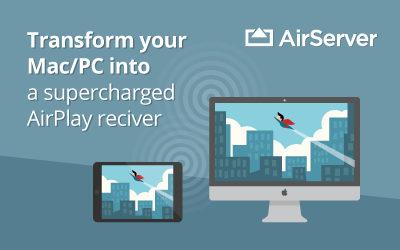 Be sure to follow Apple TV Hacks on Twitter, Facebook or Google+ for all the latest Apple TV-related news.