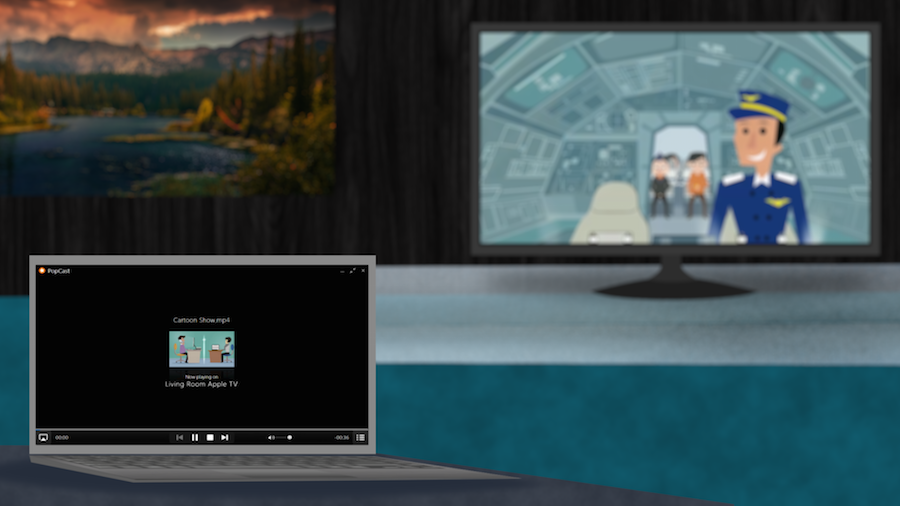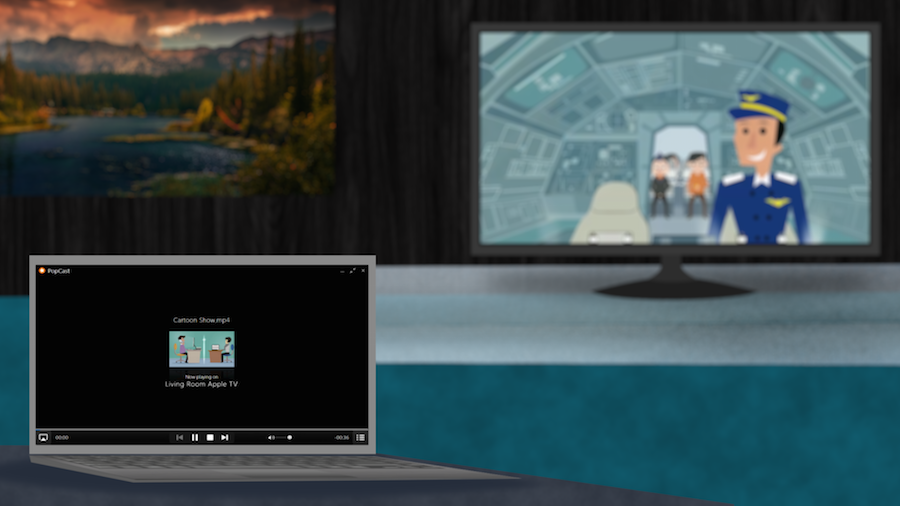 Until now, streaming media files from a Windows PC to an Apple TV was only possible with iTunes (for supported file types only) or AirParrot (using its media streaming or specific app mirroring features). Recently released PopCast is a new player to the market. It lets you stream all of your videos to your Apple TV or Chromecast, no matter what file format.
PopCast does live video conversion, which means you can instantly begin to watch your video content. It supports all the popular file formats, including AVI and MKV.
It also lets you queue up your favorite videos and create playlists.
Here's how it works:
You can get PopCast from here. A $15 license allows unlimited usage and 1 year of upgrades. Free trial is also available.
We heard from the developers that the Mac version is in development and almost ready for release. To be notified once it is complete, sign up for their notification list.
If you're looking for a Mac app that offers similar functionality, check out Beamer.
Be sure to follow Apple TV Hacks on Twitter, Facebook or Google+ for all the latest Apple TV-related news.