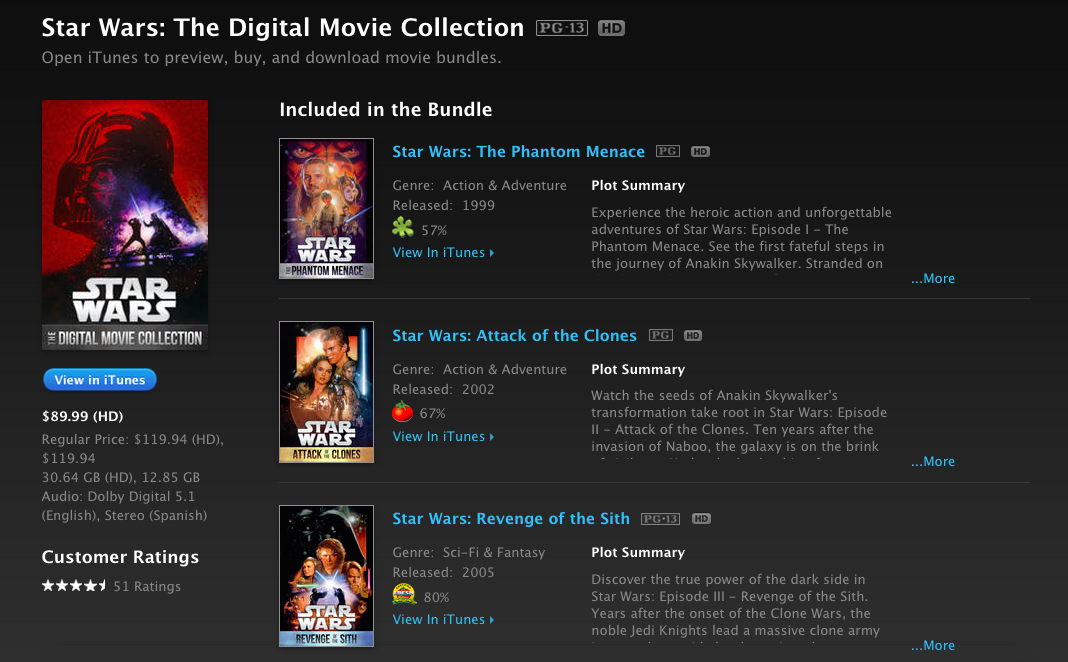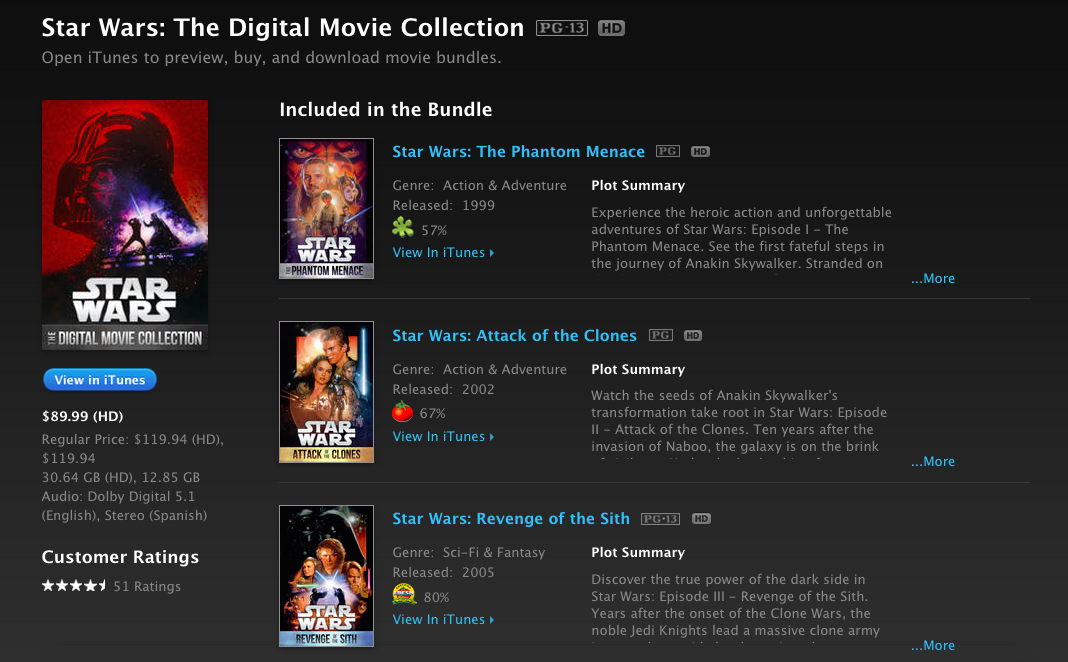 The Star Wars classic series has just gone digital for the first time ever. The Star Wars Digital Movie Collection, including all six epic films in the saga, is now available on iTunes and you can watch it on your Apple TV.
Star Wars: Episodes I-VI are available for purchase as a complete digital movie collection for $89.99 (HD) or individually, at $19.99 each episode.
The collection is also available on Amazon.
Enhancing the movie collection are a host of never-before-seen special features including Star Wars: Discoveries from Inside and insightful Conversations between key contributors from across this celebrated film franchise, plus a curated collection of classic Star Wars extras from each film.
The complete list of bonus material includes:
Star Wars: Episode I The Phantom Menace
Conversations: Doug Chiang Looks Back
Discoveries From Inside: Models & Miniatures
Legacy content includes "The Beginning"; The Podrace: Theatrical Edit; plus eight deleted scenes.
Star Wars: Episode II Attack of the Clones
Conversations: Sounds In Space
Discoveries From Inside: Costumes Revealed
Legacy content includes "From Puppets To Pixels: Digital Characters In Episode II"; State Of The Art: The Previsualization Of Episode II; and "Films Are Not Released, They Escape"; plus Episode II Visual Effects Breakdown Montage and six deleted scenes.
Star Wars: Episode III Revenge of the Sith
Conversations: The Star Wars That Almost Was
Discoveries From Inside: Hologram & Bloopers
Legacy content includes documentaries "Within A Minute: The Making Of Episode III"; The Journey Part 1; and The Journey Part 2; plus six deleted scenes.
Star Wars: Episode IV A New Hope (20th Century Fox)
Conversations: Creating A Universe
Discoveries From Inside: Weapons & The First Lightsaber
Legacy content includes "Anatomy Of A Dewback"; Star Wars Launch Trailer; plus eight deleted scenes.
Star Wars: Episode V The Empire Strikes Back
Conversations: The Lost Interviews
Discoveries From Inside: Matte Paintings Unveiled
Legacy content includes "A Conversation With The Masters" (2010); "Dennis Muren: How Walkers Walk"; "George Lucas On Editing The Empire Strikes Back1979"; and "George Lucas On The Force: 2010"; plus six deleted scenes.
Star Wars: Episode VI Return of the Jedi
Conversations: The Effects
Discoveries From Inside: The Sounds Of Ben Burtt
Legacy content includes "Classic Creatures: Return Of The Jedi"; "Revenge Of The Jedi Teaser Trailer"; Return Of The Jedi Launch Trailer; "It Began TV Spot"; "Climactic Chapter TV Spot"; plus five deleted scenes.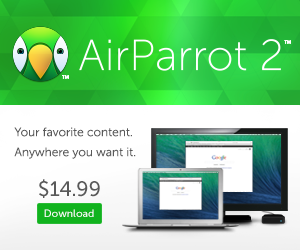 Be sure to follow Apple TV Hacks on Twitter, Facebook or Google+ for all the latest Apple TV-related news.