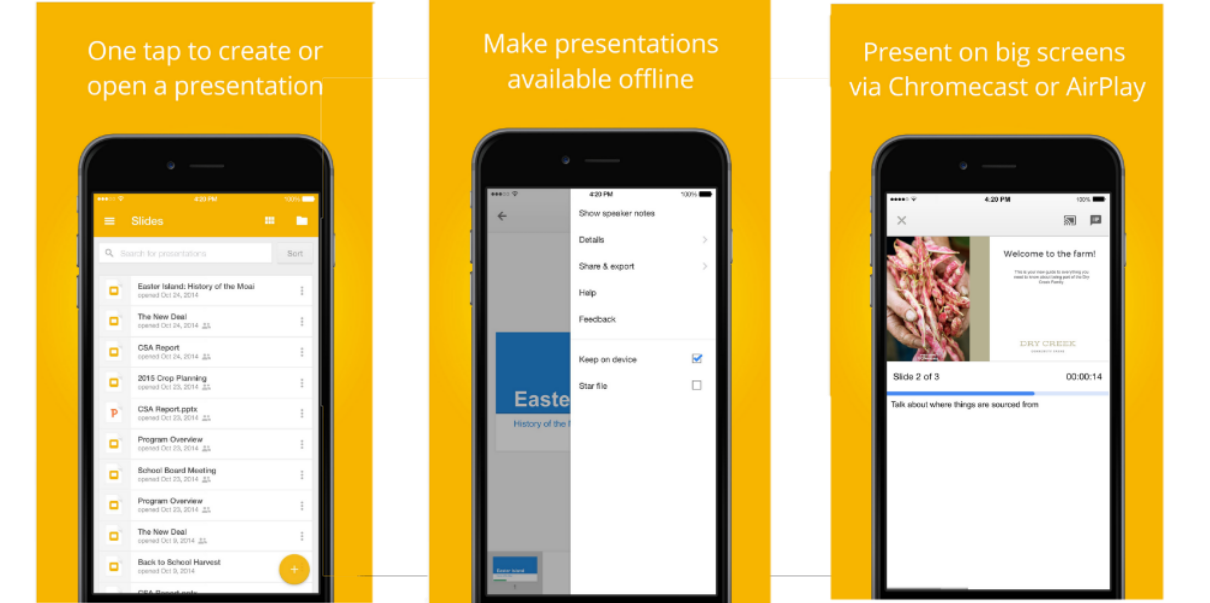 Slides is Google's answer to MS PowerPoint and Apple's Keynote. It is cloud based and let's you create presentations on the go, to be accessed from anywhere on any device. The Slides app for iOS just got updated with AirPlay support, making it more appealing to Apple TV users.
Once you start the slideshow over AirPlay, your iPhone or iPad screen turns into presenter's best assistant. It shows a preview of your current slide on top and below that, you can have your notes for the presentation. You can also place a timer for each slide to make sure you stay within the allotted time limit.
When you're up on the big screen, you can use your smaller screen to advance slides, view speaker notes and stay on track with a built-in timer. This way you can focus more on telling your story and engaging your audience…instead of on logistics.
The update also adds Google Cast support, which means you will be able to broadcast to Chromecast and Android TV as well, from the iOS app.
So if you are an avid Google user or would like to make use of Google Doc's free 15 GB document storage, you can get the Google Slides app for iPhone and iPad from the App Store for free.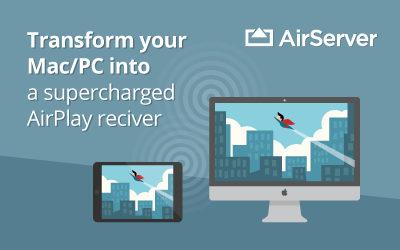 Be sure to follow Apple TV Hacks on Twitter, Facebook or Google+ for all the latest Apple TV-related news.