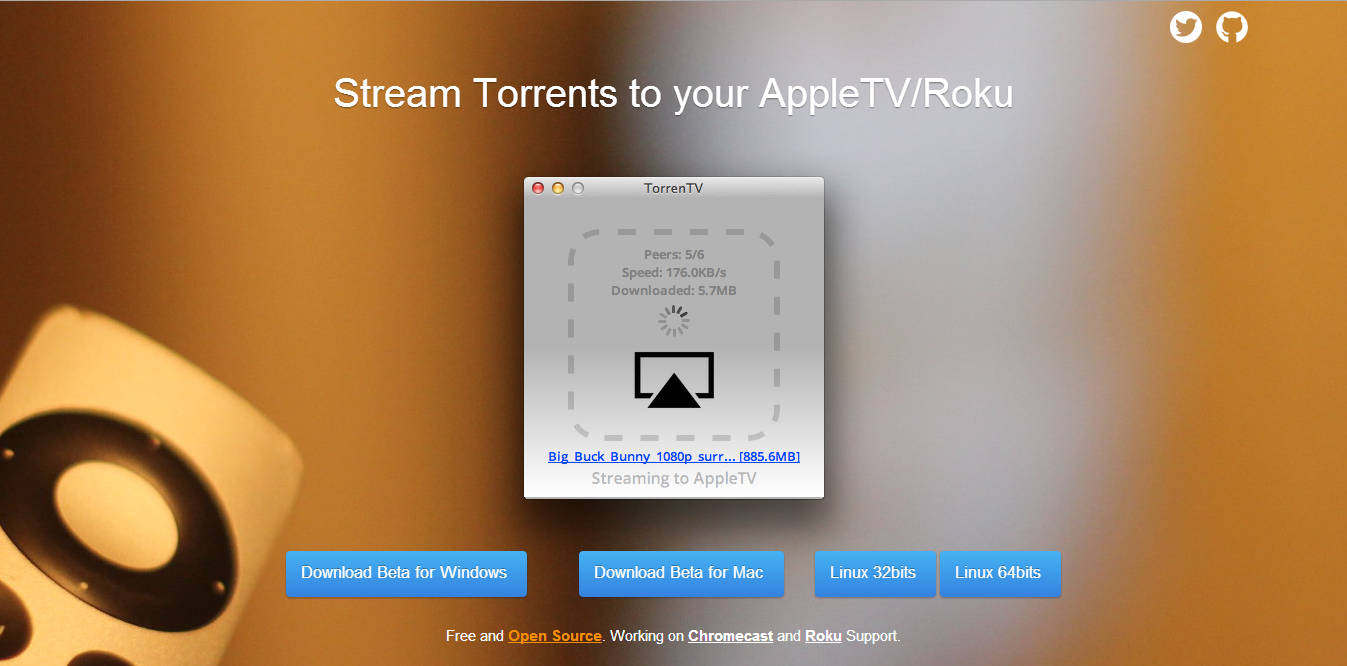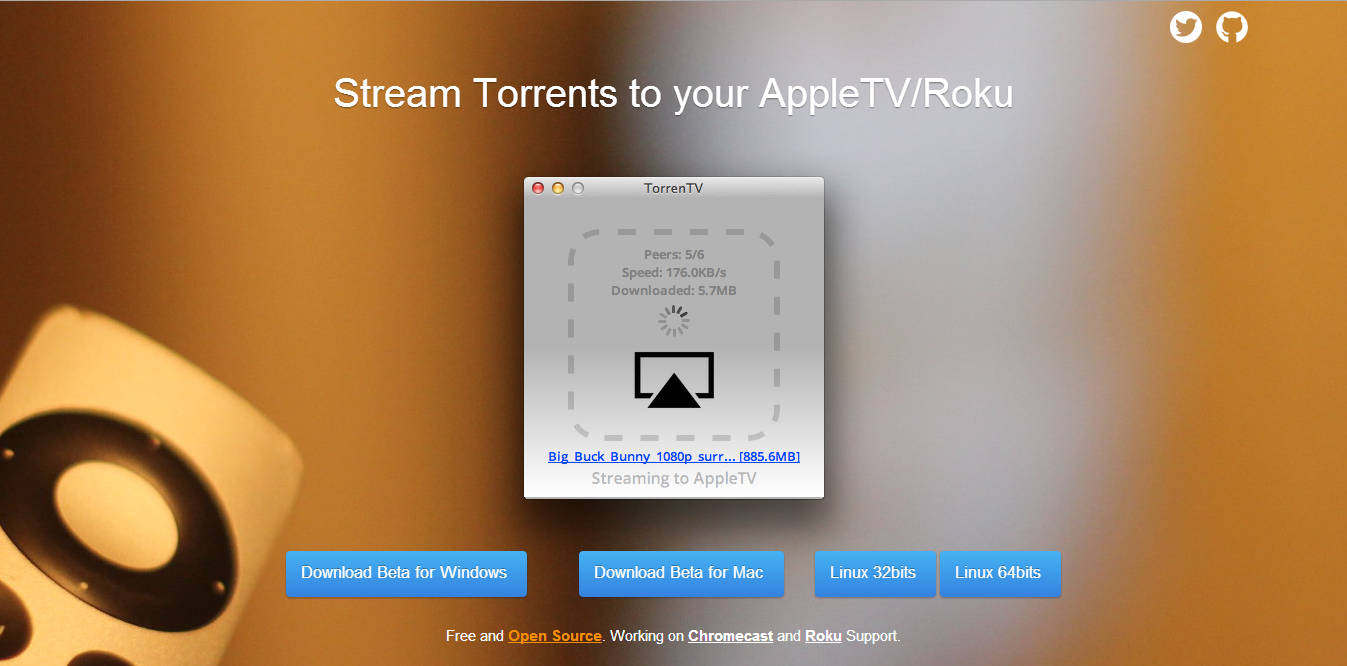 Torrents are a huge industry by itself, dealing with contents ranging through movies, songs, videos, ebooks and softwares. Leaving aside the fact that they occupy the legal grey zone, torrents are still one of the most loved ways to find media for millions. And now, a new app called TorrenTV aims to make things easier by streaming torrent videos directly to your Apple TV.
TorrenTV is a small, free and open source app, which will download videos to your computer, while simultaneously streaming it to your Apple TV. Mac, PC and Linux versions are currently available.
The app is extremely simple: once installed, you only get a blank window and nothing else to play with. Just drag and drop a torrent file and it buffers for sometime before AirPlaying to the Apple TV.
Even local movies can be drag-and-dropped similarly to play on your HDTV. However, keep in mind that TorrenTV can't play MKV files yet.
You can download TorrenTV here for free.
Note: Some of the contents available via Torrent sites may be illegal. Apple TV Hacks is against piracy and the contents of this post are intended to be used for educational purposes only. 
Just like other Torrent clients, downloading a torrent file means you're also sharing (seeding) it which may be deemed as illegal in some regions. Please act wisely.
Be sure to follow Apple TV Hacks on Twitter, Facebook or Google+ for all the latest Apple TV-related news.