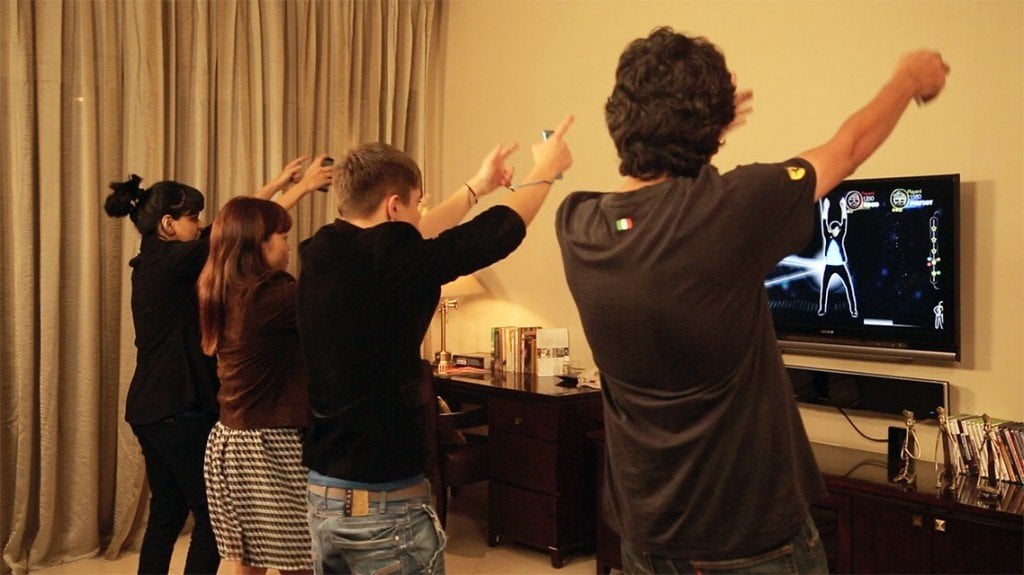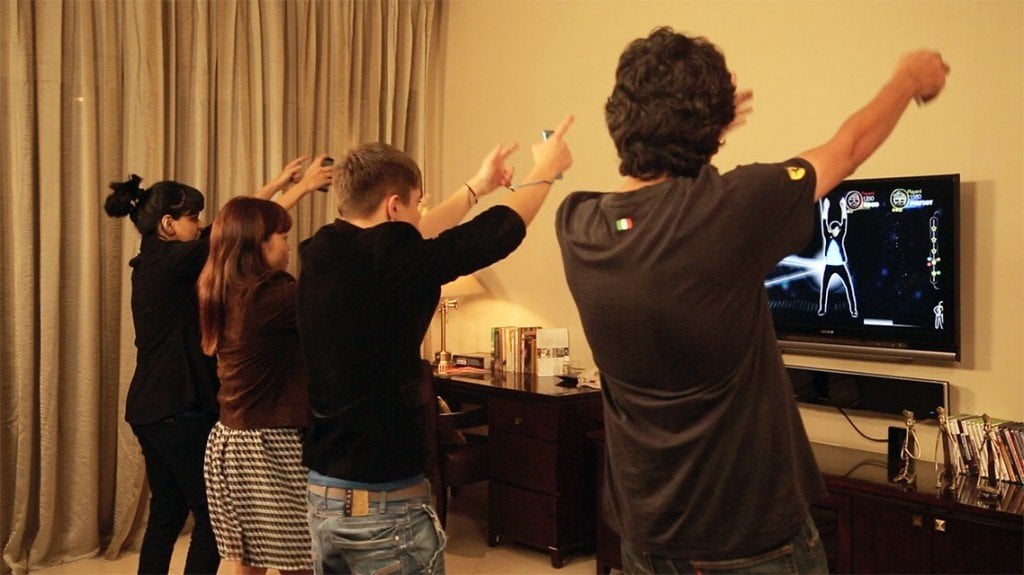 There is probably only one developer team, whose iOS games appeal more to Apple TV users than it does to iPhone users. Yes, we are talking about Rolocule games. After the completely unique and hugely popular Motion Tennis for Apple TV game, the team is now rolling out their next title, Dance Party for Apple TV.
Just like last time, Dance Party turns your iPhone into a Wii-like motion controller, which pairs with your Apple TV to give a full screen gaming experience. But instead of the grass court, we have a dance floor this time.
Dance Party essentially has an on-screen dancer who steps to beatful songs and users have to replicate the moves in their living rooms. Your iPhone held in hand detects your movements and provides real time feedback on how well you're doing. You can have your friends over and play mutliplayer modes to let the best dancer win.

FEATURES:
* Move it: Dance to 5 foot-tapping songs, that will make you feel the groove and shake a leg, appealing to everyone.
* Work it: Get accurate calories burnt as you dance, manage your daily, weekly and monthly calories counts.
* Party with your friends in Real Time Multiplayer: Its your time to shine, dance with your friends together in a group in real time multiplayer. With support of upto 4 players that can dance simultaneously on a song.
* Party with your family in Turn Based Multiplayer: Perfect for families to have a fun time taking turn based multiplayer to a new level. Enjoy a local tournament with upto 5 players and get bragging rights on scoring that win.
Rolocule claims their new game to be more polished and the physics engine to be more accurate than the Motion Tennis era and expects to provide an overall enhanced experience to players. There's only one way to find out! Well, I will be playing Dance Party over this weekend and also do a complete review soon. In the meantime, you can get Dance Party for free on your iPhone right now!
Be sure to follow Apple TV Hacks on Twitter, Facebook or Google+ for all the latest Apple TV-related news.