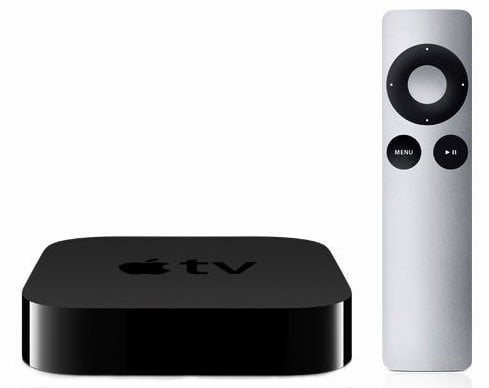 AppleInsider reports that Apple sold half a million Apple TVs in Q2 2011 but it's not planning a hardware update for the device this year.
Concord Securities analyst Ming-Chi Kuo told AppleInsider that "his industry checks have turned up no evidence that Apple plans push a hardware revision to the Apple TV into production during the third quarter [2011]."
Instead, Apple will probably focus on software updates. The company already announced that iOS 5 will feature AirPlay mirroring that lets wirelessly display everything you do on your iPad 2 right on your HDTV through Apple TV 2. It is believed that this feature will be also available for iPhone 4 and upcoming iPhone 5.
Kuo also said that his industry checks indicate Apple shipped 480,000 units during the second calendar quarter of the year, a 70 percent lift over a year earlier.
You may also want to read:
Photo Stream and AirPlay Mirroring for iPad 2 Coming to Apple TV 2
Real Racing 2 HD First to Support Wireless Gaming over AirPlay on Apple TV 2
Bluetooth coming to Apple TV 2 with iOS 5
Apple to Enter TV Display Business?