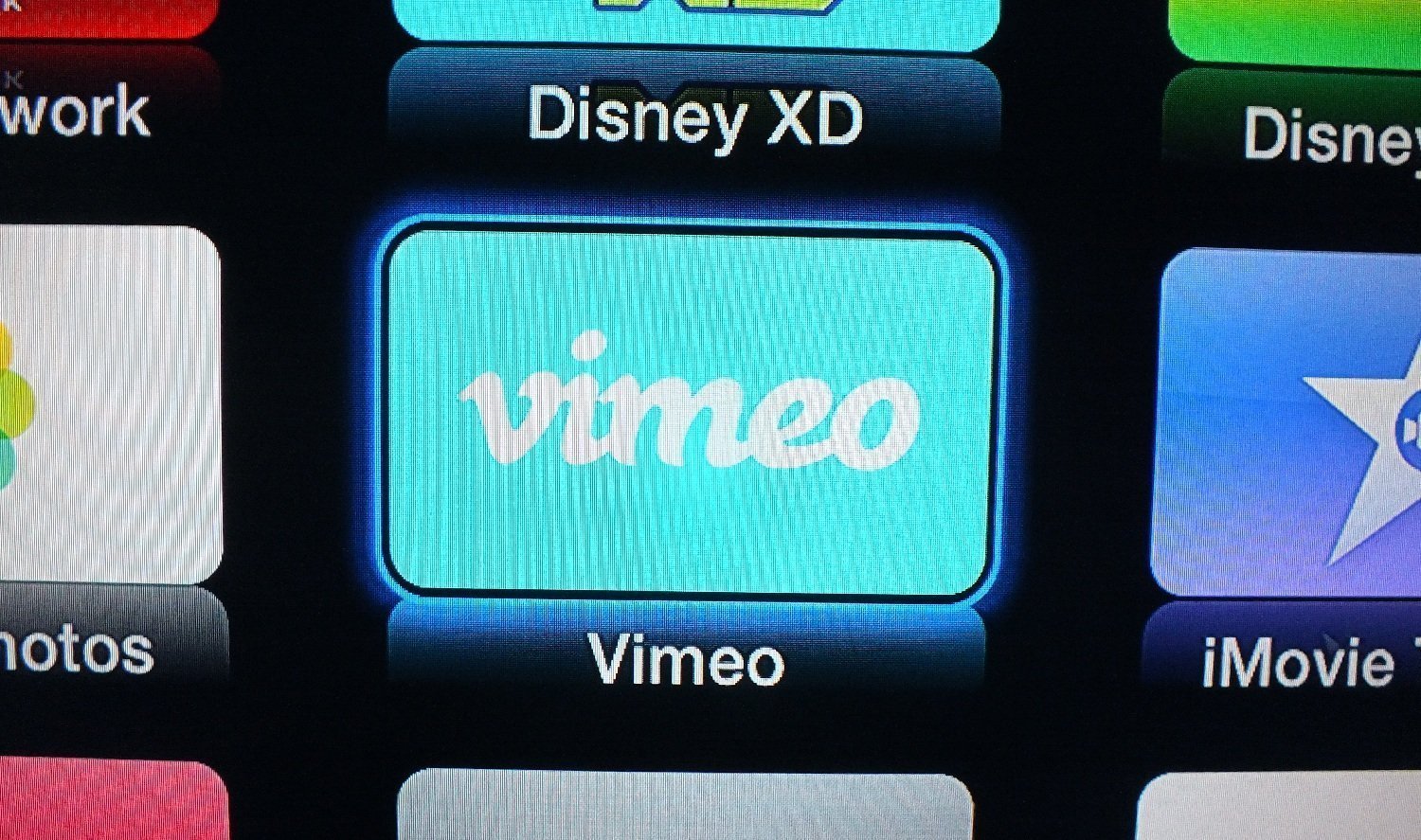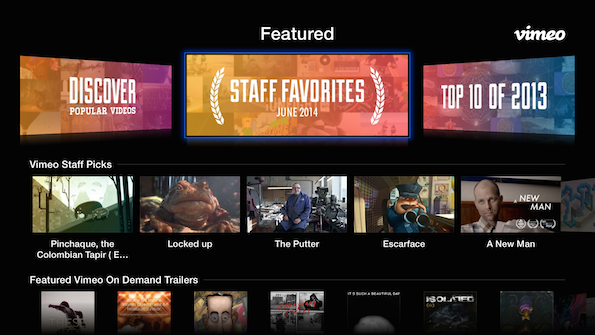 The Vimeo channel on Apple TV received a huge overhaul today, just hours after Vimeo rolled out a major update to its own video-editing app on iOS, Cameo. The make over mostly involves a redesigned user interface, better video discovery features and a push on their video-on-demand contents.
The channel now has a Featured, My Vimeo, My Feeds, Search and Settings tabs, which are pretty much self explanatory. The Featured section however, sports an array of curated contents including the Staff Favorites, Custom Playlists and Albums, Trending and Popular channels and a separate scroller for Videos-on-demand.
The redesigned video details page now shows the metadata including "background images, additional clip metadata such as audience ratings, reviews, extra features, and more content from creators."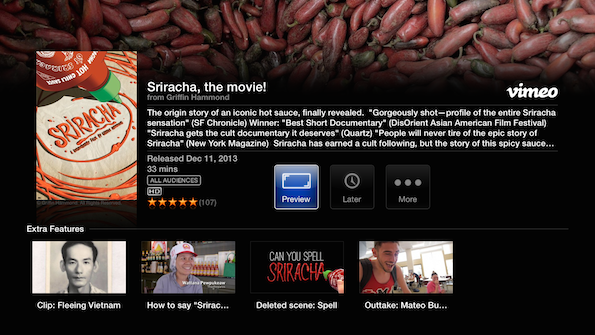 Besides the UI changes, Vimeo also aims to "provide viewers with a seamless living room experience" by reducing the number of remote clicks needed for navigation.
The update also makes it possible to easily add videos to the Watch Later queue, to filter results properly, to better access the Video-on-Demand Trailers and to easily discover related contents using the dedicated "More" button.
Vimeo also let in on a couple of hidden features of the channel:
"Enjoy continuous playback anywhere — simply press the play button on your remote while any video thumbnail is selected. Also: Quickly like or add a video to your Watch Later queue by holding down the center (select) button on your remote."
This is by far the biggest update received by the channel and users on various forums are welcoming it, especially the new search and the 'lesser number of clicks'.
The update is available automatically to Apple TV users around the globe, starting today.
Be sure to follow Apple TV Hacks on Twitter, Facebook or Google+ for all the latest Apple TV-related news.