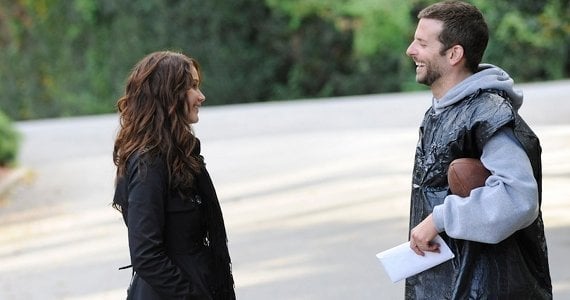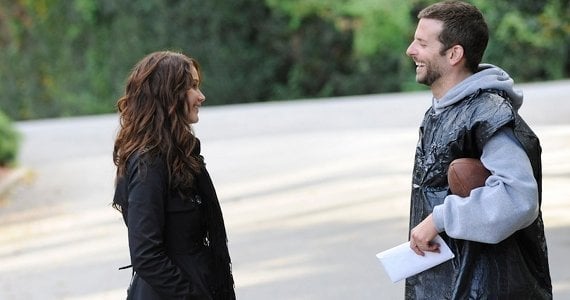 It's time to get your designer gear working Ladies while all you Gentlemen out there brush those tuxedoes because Sunday is Academy Awards Night and we expect you to rock that red carpet all night long! So in keeping with the back-slapping party atmosphere we've included some of our favorite Oscar recipients from the past in this week's Pix Picks for your viewing pleasure. Oscar may not always get it right but he consistently delivers the great Goods so enjoy and pour that wine!
Oscar Pick of the Week– Set your Apple TV way back to 1969 and dig this timeless western adventure from Director George Roy Hill, "Butch Cassidy and the Sundance Kid". We know that BCatSK didn't win Best Picture  ("Midnight Cowboy" took home the big prize that great year) but it went on to essentially create an entire subgenre (the "Buddy" movie) and its unmistakable influence still holds sway. In our humble opinion the onscreen chemistry and effortless repartee between co-stars Paul Newman and Robert Redford as the title anti-heroes remains unmatched in its ease, wit and genuine affection and the slyly subversive plot (Butch and Sundance spend a great deal of the film running away and/or hiding out) altered the modern Western forever. A gorgeous, glorious elegy to a fast fading wild west and a devilishly charming look at two of its most notorious outlaws. Gentlemen, it just doesn't get much better than Katherine Ross's intro (those lips) and Ladies…we hear that the lead duo are also pretty easy on the eyes so enjoy the ManCandy while your man keeps laughing all the way to the end. And what an ending!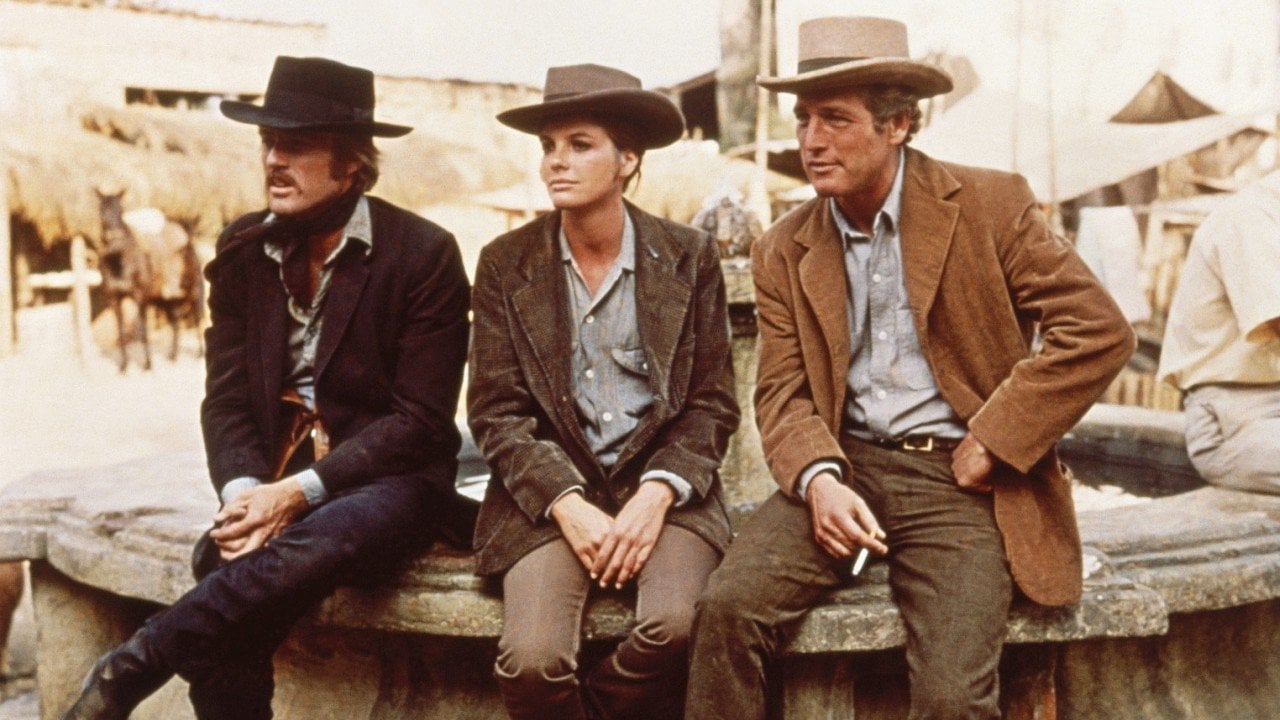 Buy "Butch Cassidy and the Sundance Kid" on DVD from Amazon.
One for the Adults– If you're feeling blue and ready for a downbeat drama with empathy to spare, try 2009's overlooked effort from Director Kirk Jones, "Everybody's Fine". This melancholy story of an elderly recent widower's (a restrained Robert DeNiro) somewhat scattered attempt to reconcile with his estranged adult children (Sam Rockwell, Drew Barrymore and Kate Beckinsale) will no doubt strike a chord with those of us who grew up with mostly absent fathers. An imperfect but honest, open and gently lyrical film about some deeply imperfect but heartfelt facts of life that all of us can easily relate to at our most human level. Remember the tissue paper because you may need it.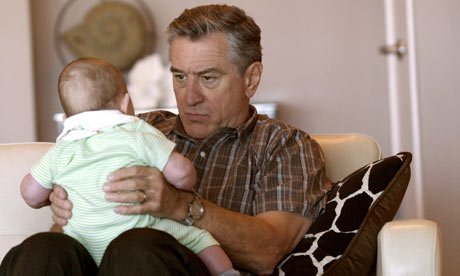 Buy "Everybody's Fine" on DVD from Amazon.
For our money 2003's threequel, "American Wedding", is the comedy grand slam for the beloved "American Pie" series and the best work yet from this effervescent ensemble cast that we've all grown to know and love. Director Jesse Dylan knocks it out of the park for an all grown-up Jim's (the lovable Jason Biggs) big wedding day to his One-and-Only Bandcamp Girl (the even more lovable Allyson Hannigan) with his collection of quirky friends all there to keep the comic balls rolling. Seann William Scott absolutely crushes it as the obnoxious yet somehow lovable social miscreant Stifler, and comic vet Eugene Levy steals the show and our hearts with his pitch perfect portrayal of the endlessly sympathetic Dad-we-all-wish-we-had. So smoke 'em if you got 'em, pop some corks and prepare to laugh your asses off because the Gang's all here and they're peaking.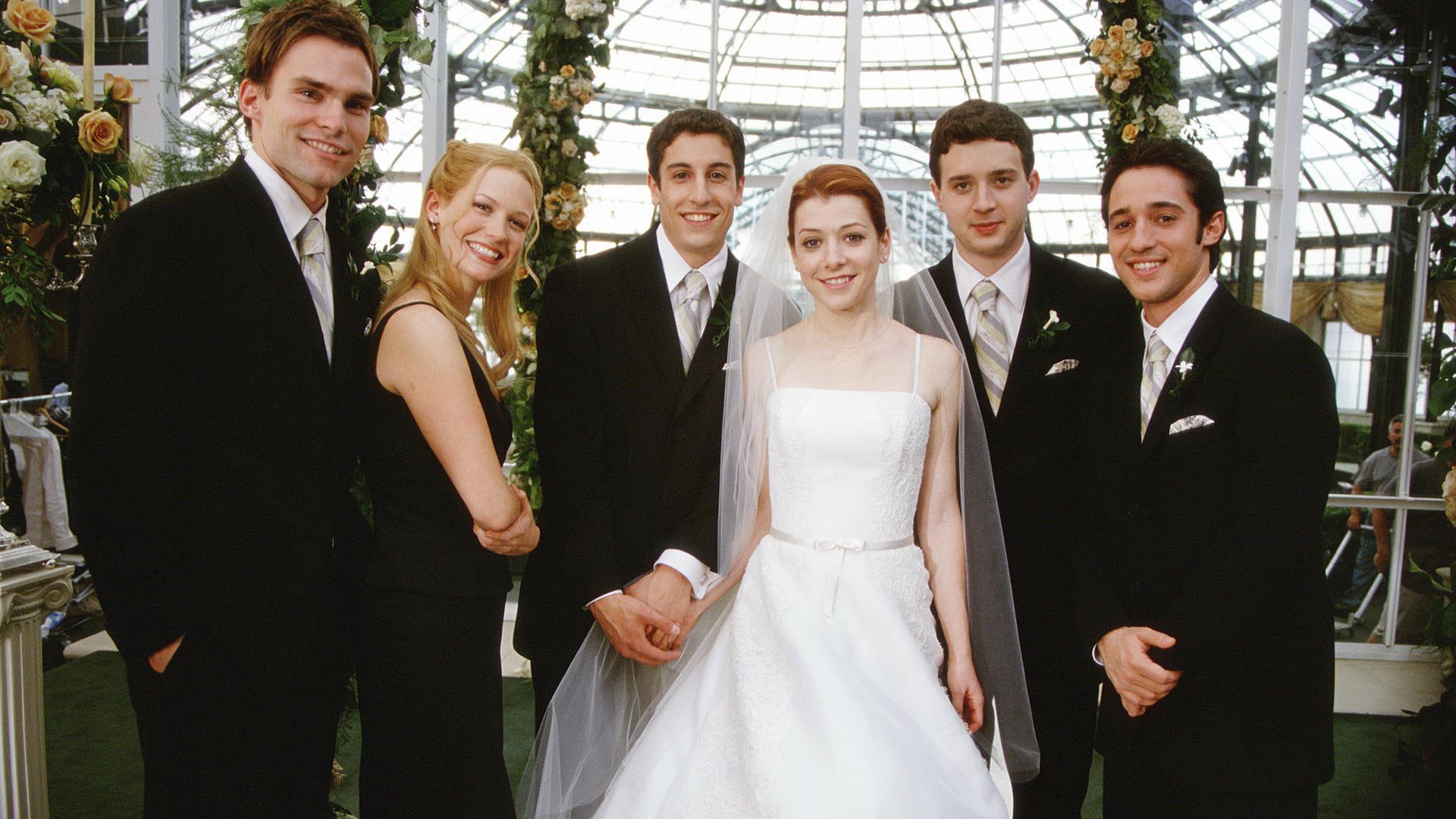 Buy "American Wedding" on DVD from Amazon.
Apple TV Pick of the Week– For our North American Friends…it's finally, finally, finally arrived. Yep, the final 8 episodes of perhaps the best American TV drama to come down the pipe since forever, "Breaking Bad", is here this week and we are officially GEEKED! If, like us, you've been patiently waiting what seems like forever (all while rigorously dodging the ubiquitous spoilers) to find out what happens to the monstrous Walter White's rotten empire then this is your Netflix gift from Apple TV heaven. Your standing orders are- Invite your friends, confiscate the cellies, crack the brews and then prepare for passionate debate. BrBa creator Vince Gilligan…Thanks for doing it up right!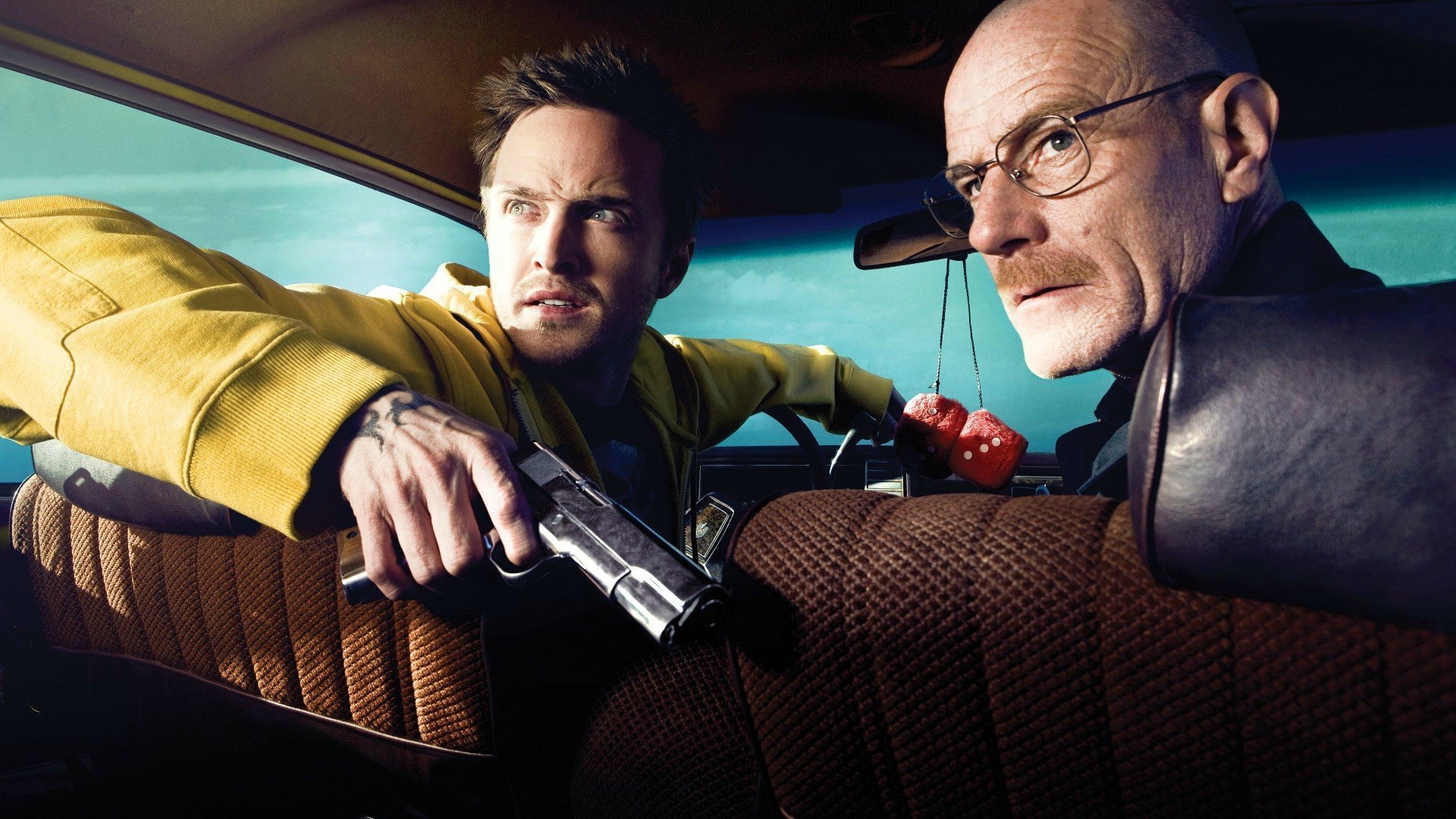 Buy "Breaking Bad" on DVD from Amazon.
Oscar Pick of the Week– 1950's, "Rashomon", from Director Akira Kurosawa was late to Oscar's party, winning in 1952 as Best Foreign Film, but it packed one hell of a powerful punch upon landing that's still felt today. This masterful film from peerless master Kurosawa influenced generations of film makers with his groundbreaking use of editing and stunning handheld camera work, telling a riveting crime story of rape and murder from the shifting perspectives of all four players involved in the terrifying ordeal. The alternate perceptions of the identical "reality" give the viewer a uniquely human glimpse at our universal strengths and weaknesses as the dramatic point of view whirls around all of the flawed human beings caught up in terrible circumstances. A razor sharp look at the shadowy truth of life set in a beautiful light that illuminates the soul.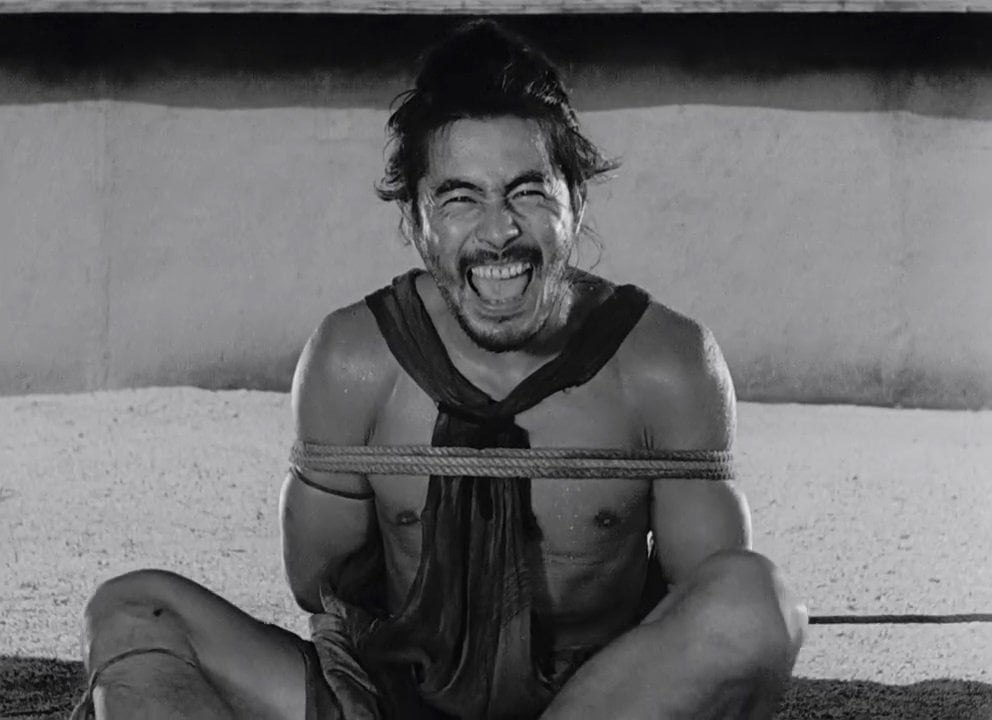 Buy "Rashomon" on DVD from Amazon.
Our B-Movie Pick of the Week– Movies just don't get much rowdier, raunchier, sweatier, saltier or sexier than 1989's, "Road House", from Director Rowdy Herrington. 80's heartthrob Patrick Swayze plays Dalton, a Zen Master bar bouncer (yes, you read that correctly) hired to handle all the down-n-dirty action at a hard rocking honkytonk bar. There's a local love interest (luscious Kelly Lynch as the town doctor), a house band blues musician (Jeff Healey in his film debut), good guys (a perfectly cast Sam Elliot and his All-World moustache) and, of course, the Bid Bad Guy (Ben Gazzara) who wants to control the whole town and who comes into direct conflict with Swayze's Dalton. Great music, great fights, gratuitous nudity and plenty of overheated dialogue make this a B-Movie classic that will live forever! "I want you to be nice until it's time to not be nice." Dig that bouncer Zen, Baby!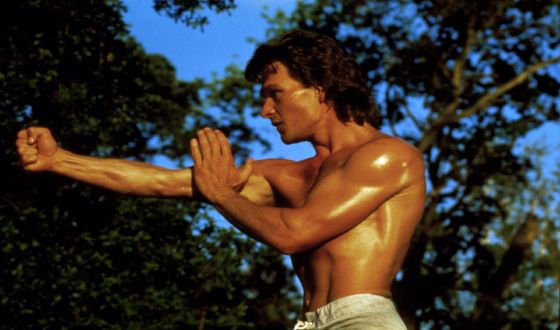 Buy "Road House" on DVD from Amazon.
Now ready for some big laughs to go along with your freaky, queasy, hammy horror fun? Then load up 1981's, "An American Werewolf in London", from Writer/Director John Landis. Landis nailed the perfect comedy/horror balance in this slick story of two American backpackers who run into some very hairy trouble in jolly old England. One (a wry Griffin Dunne) is killed but that doesn't end his screen time and the other (fresh-faced David Naughton) goes on to deal with an ancient curse as he tries to woo a comely Brit lass (a gorgeous Jenny Agutter) desperately trying her best to help him. Fantastic F/X and brilliant make-up effects by Master Artist Rick Baker still stand the test of time (and that's a lot of time) and give this grimly goofy tale a real kick. A great time for Boy and Girls of all ages!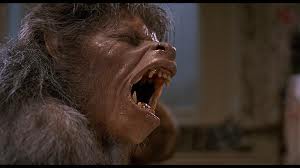 Buy "An American Werewolf in London" on DVD from Amazon.
Oscar Pick of the Week– We've mentioned it before but you just can't go wrong with 2012's, "Silver Linings Playbook", from Writer/Director David O. Russell. This straight-on look at the troubled paths of some troubled personalities as they struggle to come to grips with regular life and extraordinary love won an armful of Oscars (including Best Picture) and as you watch you can see why. Pretty boy Bradley Cooper (Best Actor) sheds his skin to become the tortured obsessive who's trying, but failing, to right his ship as his pained family watches him sink under his own mental waves. Everybody's fantasy GF Jennifer Laurence (Best Actress) enters the picture as a young widow carrying a heavy weight of her own and then tormented worlds collide. With Robert DeNiro (Best Supporting) as the compulsive but caring Dad and a knockout performance from Jacki Weaver as the loving Mom trying desperately to save everyone from themselves.
Buy "Silver Linings Playbook" on DVD from Amazon.
Chick Flick of the Week– Hard to believe that it's been 13 years but "Bridget Jones's Diary", is back to entrance romance lovers everywhere. Written by Helen Fielding (and based on her smash best seller) and directed by Sharon Maguire this film hits all the romance targets, rings all the bells and blows all the whistles with the deadly charming cast (Hugh Grant and Colin Firth for the ladies) and Renee Zellweger scores consistently as the slightly zaftig everygirl figuring it all out. Pour that vino and rally around for some dreamy romantic fun, Bridget Gals!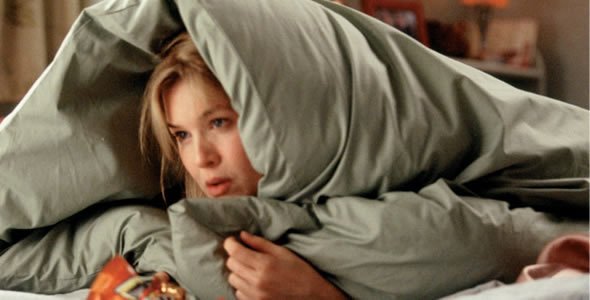 Buy "Bridget Jones's Diary" on DVD from Amazon.
One for the Kids– Disney's 2010, "Tangled", takes on the Rapunzel fairy tale and gives it a charming update with an empowered girl hero at the center and set on a grand adventure. This amped up, action version is designed especially for the little girls in your home but the boys will doubtless enjoy it all as well. Take a break from parenting and let the Kids be mesmerized for all of 100 stress free minutes. Thanks again Disney!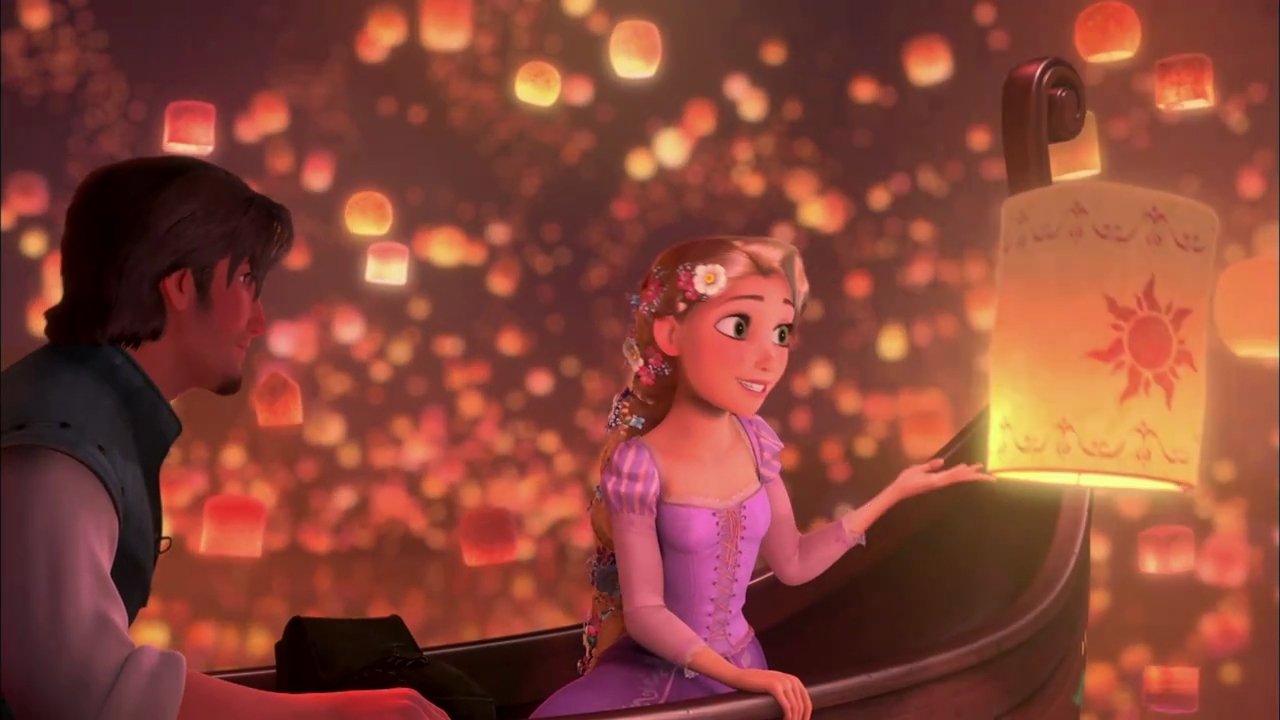 Buy "Tangled" on DVD from Amazon.
That's all for Oscar week kids, so if you bet on "Gravity"…congrats! And…can we borrow a fiver?