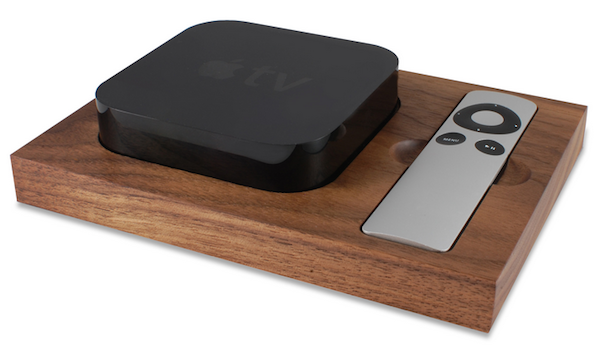 How many times have you lost your tiny Apple TV remote? It's countless, I know. At least now we have something to do about it. Chicago-based Tinsel & Timber has come up with one of the most elegant looking Apple TV holders we've ever seen.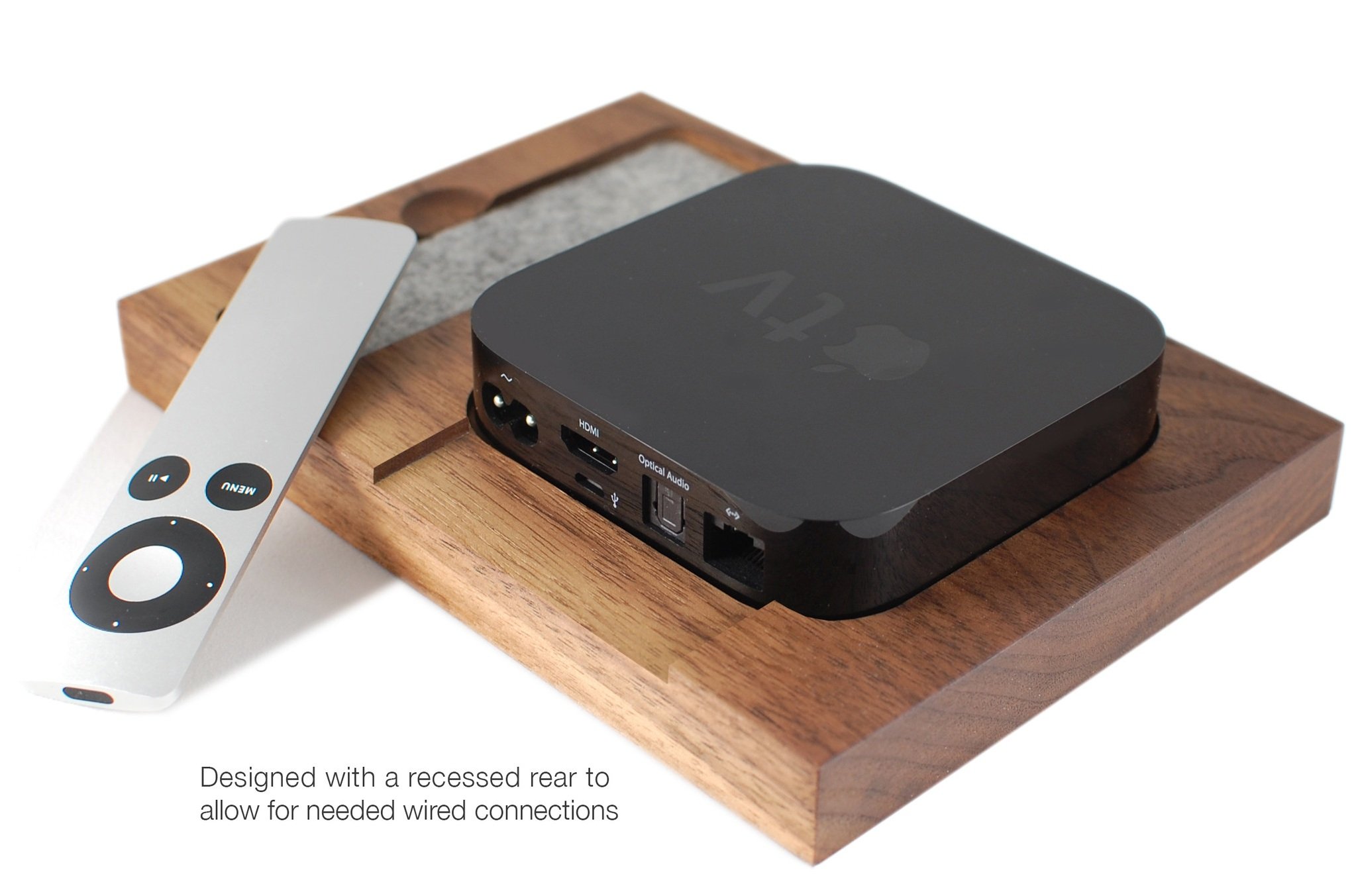 Apple Tray, simply put, is a stand for your Apple TV and its remote. It is a rectangular piece of well-finished wood with two slots carved in for your device. The box fits in perfectly on the square slot and has a special track for your cables to flow out.
At the first glance, the remote seems to be embedded into the piece of log. With special groves for your fingers, it wouldn't be so hard to pick it up either. Also the floor of the remote slot is finished with a felt of 100% Merino wool so that the aluminium doesn't get scratched. You'll also get four cork-feet for the tray, to keep it positioned.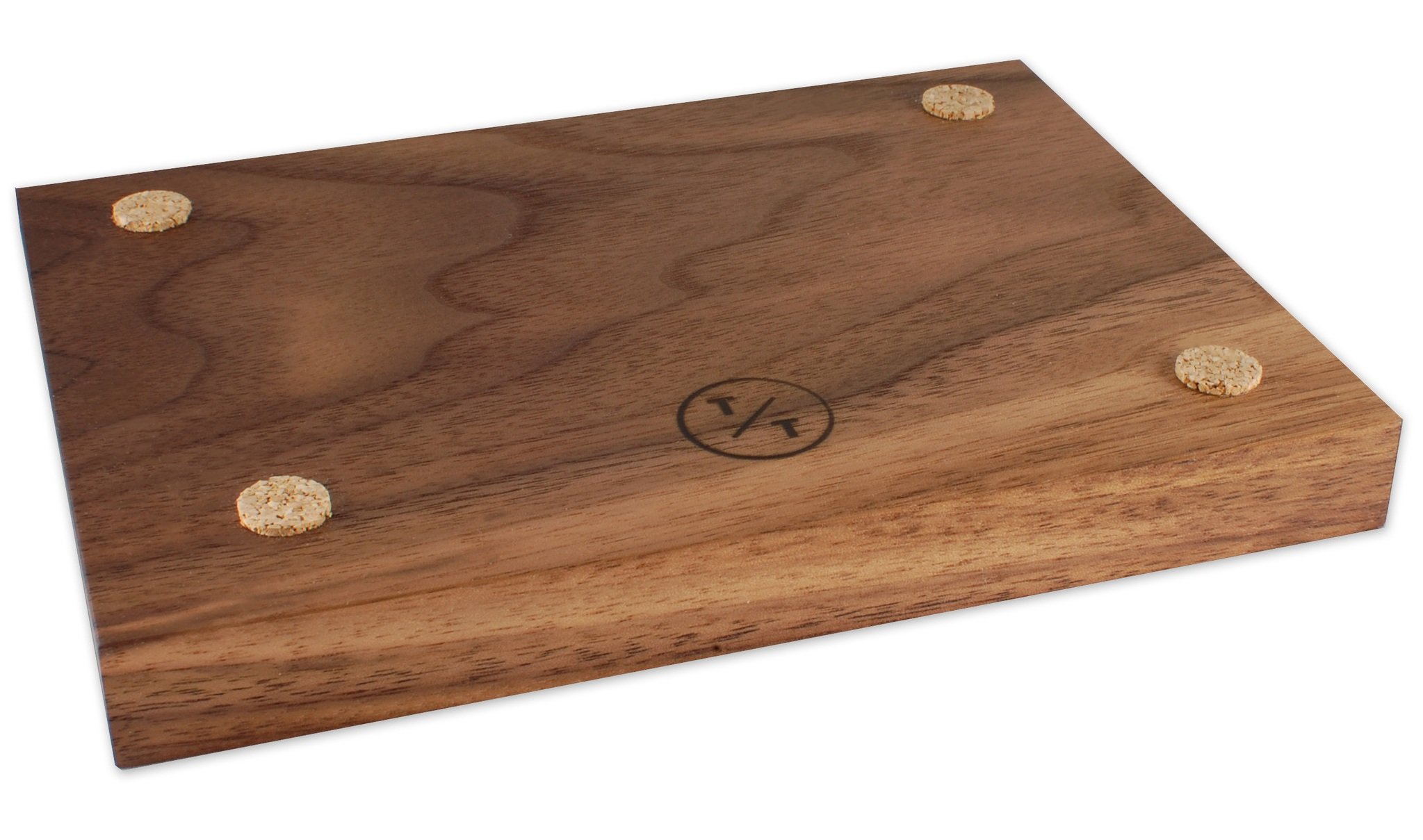 The Apple Tray will cost you $49 and is available in different variants. The wood can be American Walnut (in pictures) or Maple, while the felt can be charcoal, salmon or cream in color.
You can buy the Apple Tray from their online store.
For every piece the company sells, a tree is planted through their partnership with the Arbor Day Foundation.