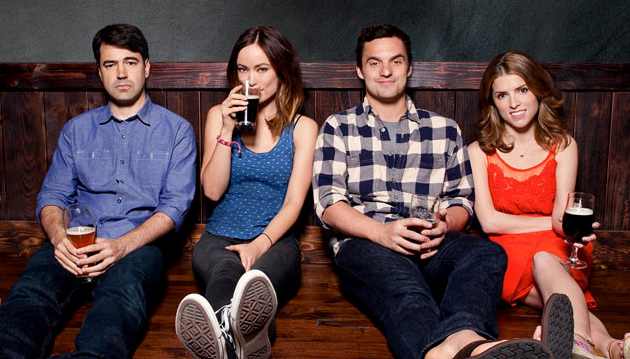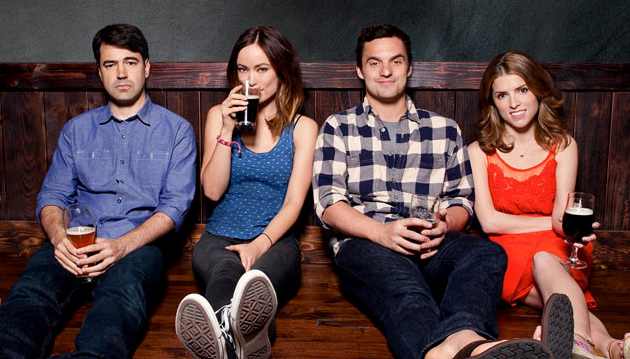 Congratulations movie Fans! You've made it through the Season of Giving and the barrage of family cluster bombs relatively unscathed and just in time to prepare yourself for the real liver damage yet to come. It's the tail end of 2013 with ravenous New Year's debauchery coming up fast so take one last deep breath and recharge your worn out holiday batteries with some weekend Apple fun. And don't be afraid to overindulge on these goodies!
For anyone with even a passing interest in American cultural politics of the last 50 years then the 2009 documentary, "Hugh Hefner: Playboy, Activist and Rebel", is truly Must-See TV, especially for the younger generation who might view Playboy magazine as a quaint relic from their parent's past. A thought provoking gift from Director Brigitte Berman, this doc is an absolutely fascinating look at the American social landscape and the dramatic shifts that have occurred as seen from the point of view of an American Dreamer, Hugh Hefner, throughout his enormously successful publishing and philanthropic career. It's all here folks: skin, sin, beauty, bunnies, celebrities, politicos, journalists, activists and writers, sex, death, rebirth and more as this American Original swims his way upstream (and with a big grin on his face) to his very happy Golden Years.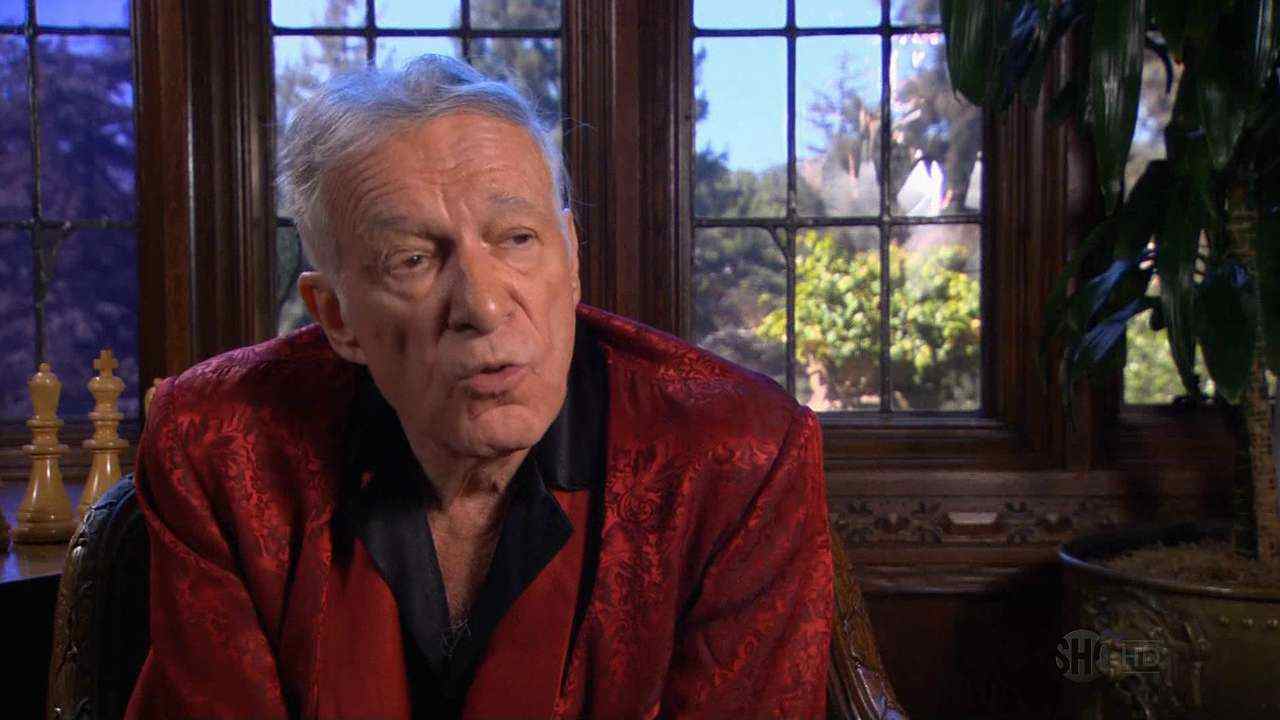 Buy "Hugh Hefner: Playboy, Activist and Rebel" on DVD from Amazon.
On the other side of the age divide NF has 1989's, "Say Anything", from wunderkind Writer/Director Cameron Crowe. The touchstone romance of a generation, this Boy-meets-Girl drama holds up surprisingly well with sincere, passionate performances from the breathtaking Ione Skye as the serious Girl-of-everyone's-dreams trying to sort out her suddenly shaky future, John Cusack as the energetic and overly earnest Lloyd Dobler, desperately in love and with no means of getting a grip on it all yet determined to confidently press his suit nonetheless and from John Mahoney as a proud Father standing firmly atop a house of cards. Excellent cameos from Lili Taylor, Pamela Adlon and Bebe Neuwirth make this mature look back on Young Love well worth the trip again!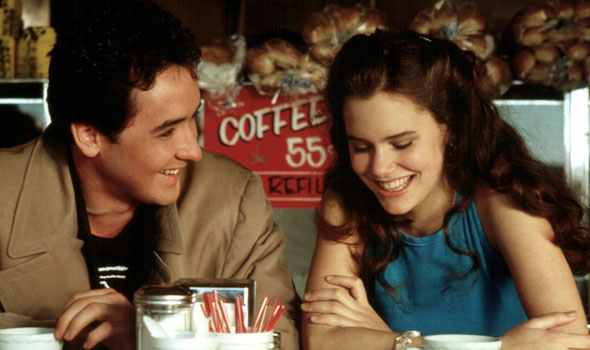 Buy "Say Anything" on DVD from Amazon.
One for the Kids– If your Brat Pack isn't zoned out from toy overload yet then treat them to 2011's, "Phineas and Ferb the Movie: Across the 2nd Dimension". This joyous, freewheeling and fantastic 78 minute eruption of creativity from Writers Dan Povenmire, Jon Barry and Director Robert Hughes follows brothers P & F as they chase Perry their pet platypus into another dimension and discover an unexpected new world of exciting, goofy adventure.  Great animation, great comic voice performances and rocking music add up to a non-stop rollercoaster of belly laughs for the shorties but PARENTS BEWARE: DO NOT WATCH THIS FILM WITH YOUR KIDS OR YOU WILL NOT BE ABLE TO STOP WATCHING!  Consider yourself properly warned and…enjoy!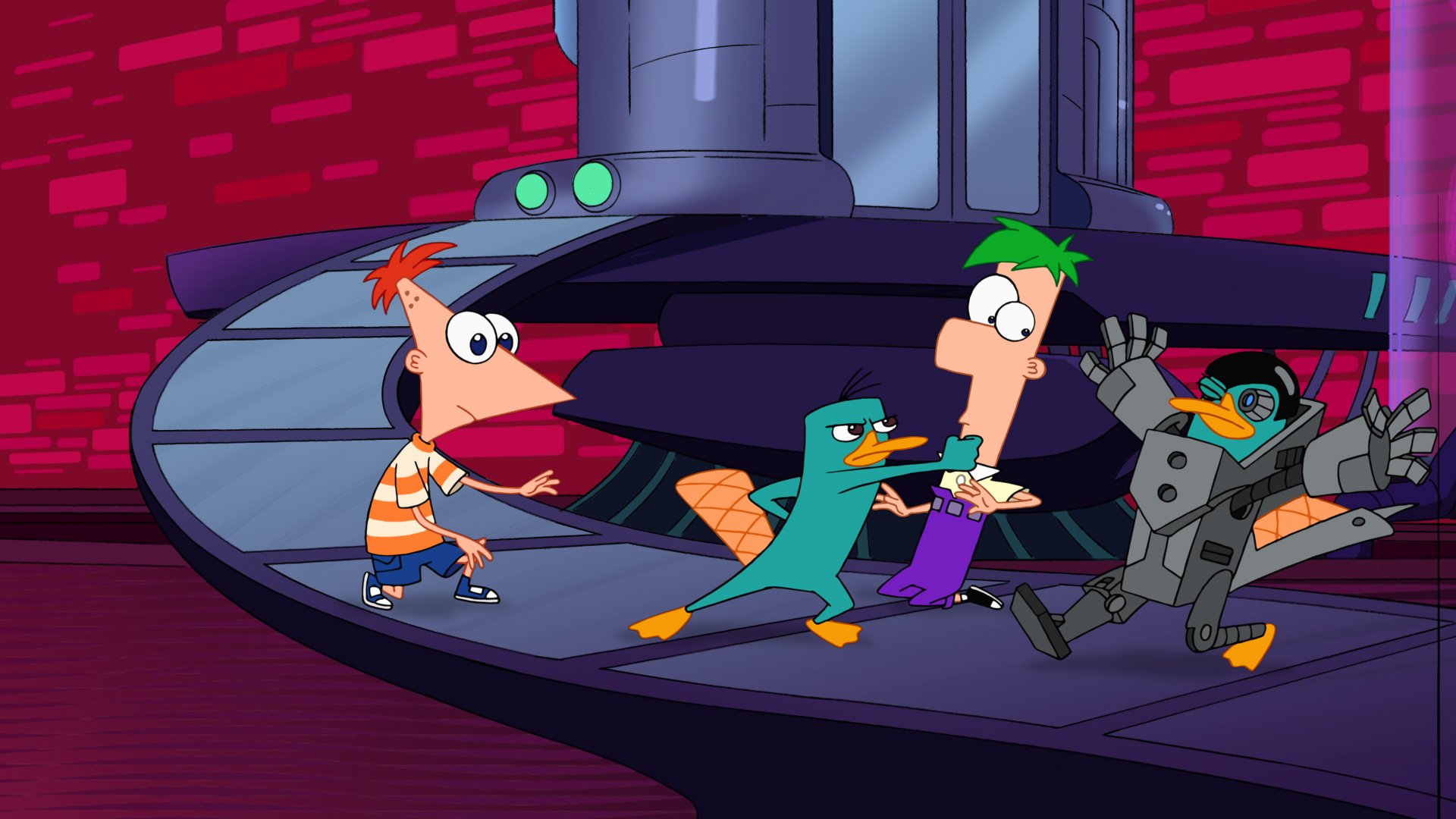 Buy "Phineas and Ferb the Movie: Across the 2nd Dimension" on DVD from Amazon.
TV Pick of the Week– Take a last X-Mas gasp and wave goodbye as you laugh your asses off with 2013's final episode of, "Saturday Night Live", hosted by Jimmy Fallon with Justin Timberlake as Musical Guest. Yes, it's been a mostly down season for SNL but Jimmy Fallon arrives to save the year as he and T-Lake successfully hijack the show then lift it into the exuberant, anarchic sketch comedy it can be but so often isn't. Hilarious cameos abound, Justin sings and Weekend Update kills so, yes, it's the SNL we've been waiting for all year. Tune in for a great good time and thanks Jimmy and Justin!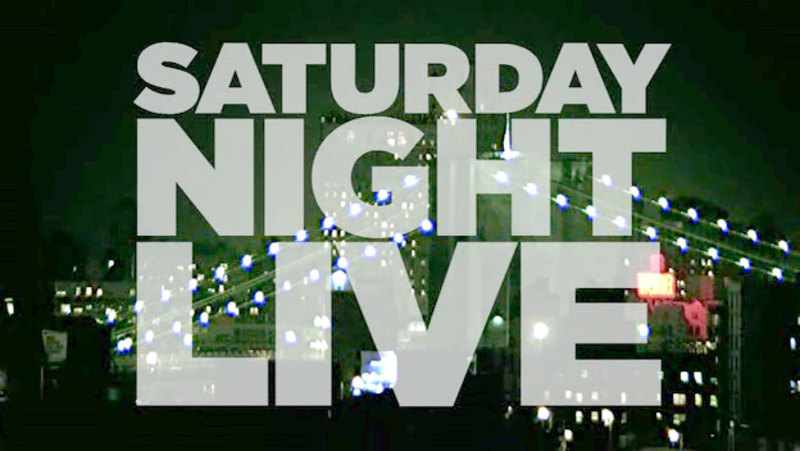 Buy "Saturday Night Live" on DVD from Amazon.
Feeling the slightly passive/aggressive tug of indie romance? Then check 2009's, "Paper Heart", from Director Nicolas Jasenovec, featuring the adorable Charlene Yi in search of true love and its meaning and Michael Cera along for her ride. With Jake Johnson and Seth Rogen as just two of the many seekers providing their perspective on the timeless love conundrum you just know there are going to be laughs along the slouching-to-happiness way.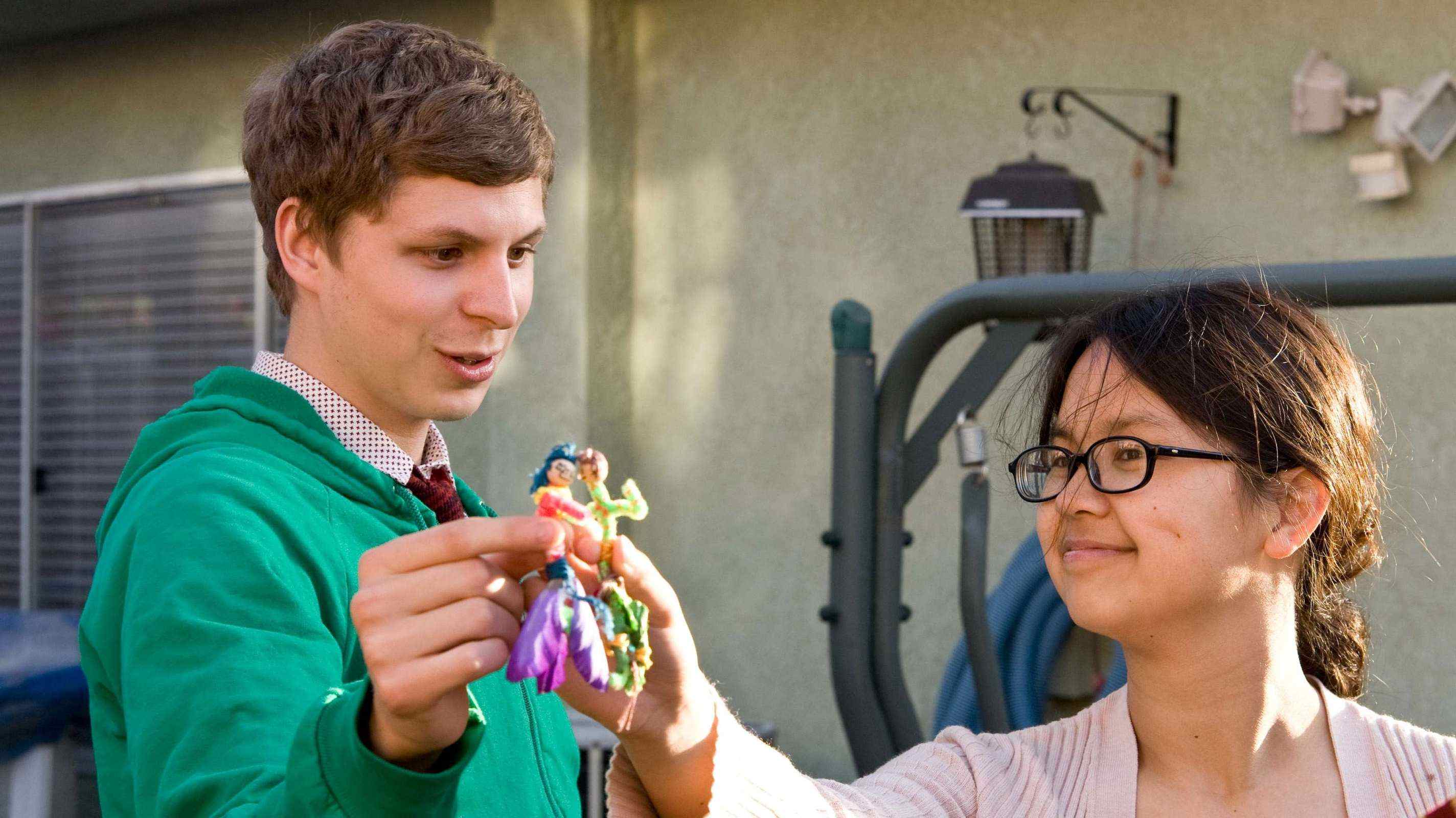 Buy "Paper Heart" on DVD from Amazon.
Ready for a classic story of crime and punishment? Load up 1963's, "High and Low", from Master Director Akira Kurosawa. Kurosawa's alter-ego and all-around charisma tornado Toshiro Mifune plays a rich mogul riding a very ornery empire who is suddenly forced to deal with a shocking kidnapping (an employee's son's, mistaken for his own) which then shoves him unwillingly into a world of dirty choices where he must dig deep to find his real identity. This taut drama/thriller/crime story hits hard and keeps up the pressure until the final faceoff between chance adversaries that hammers home a bleak finale of fate and choice in the face of our humanity.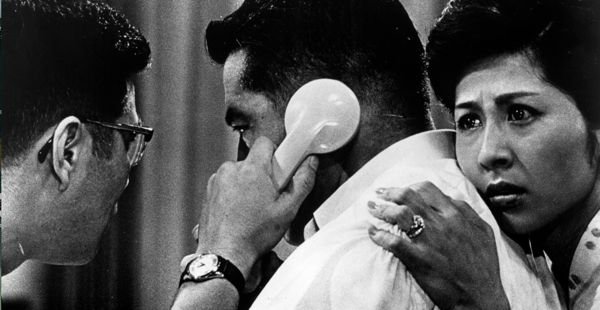 Buy "High and Low" on DVD from Amazon.
Belly up to the bar with 2013's, "Drinking Buddies", from Writer/Director Joe Swanberg. Featuring the delectable Anna Kendrick, the wry Ron Livingston, the sultry Olivia Wilde and comic fireball Jake Johnson in a slacker story of two friends who are more-or-less happily coupled up but are almost equally happy to mix their friendships and relationships liberally (and with healthy amounts of adult beverages) which leads rather indirectly to…complications. And plenty of laughter. A great cast really swings for the fences with a sharp, insightful script from Swanberg serving up nothing but strikes.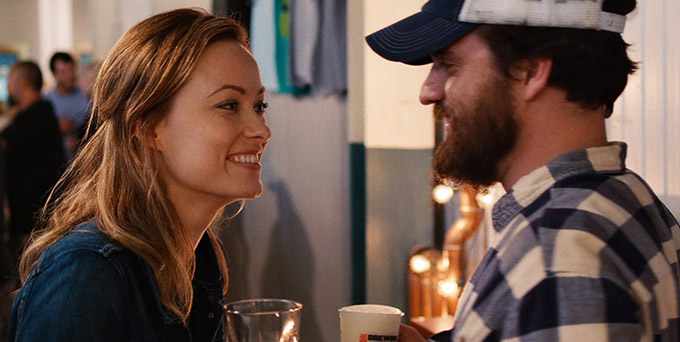 Buy "Drinking Buddies" on DVD from Amazon.
Ratchet up the intensity with Director Denis Vilenueve's 2013, "Prisoners". Hugh Jackman and Terence Howard are two rural/suburban parents trapped in a nightmare scenario when both of their 6 year-old daughters suddenly go missing. Jake Gyllenhaal is a hardnosed cop determined to crack the case but Jackman's frustrated and angry father is the explosive element in the deadly mix that threatens everything.  Paul Dano plays the likeliest, creepiest suspect with troubles of his own and Melissa Leo is his Mother Lioness on the prowl. If you're looking for a light-hearted entertainment then don't look here. This is a harrowing ride through the worst journey of a parent's life so hold on tight and prepare to be shattered.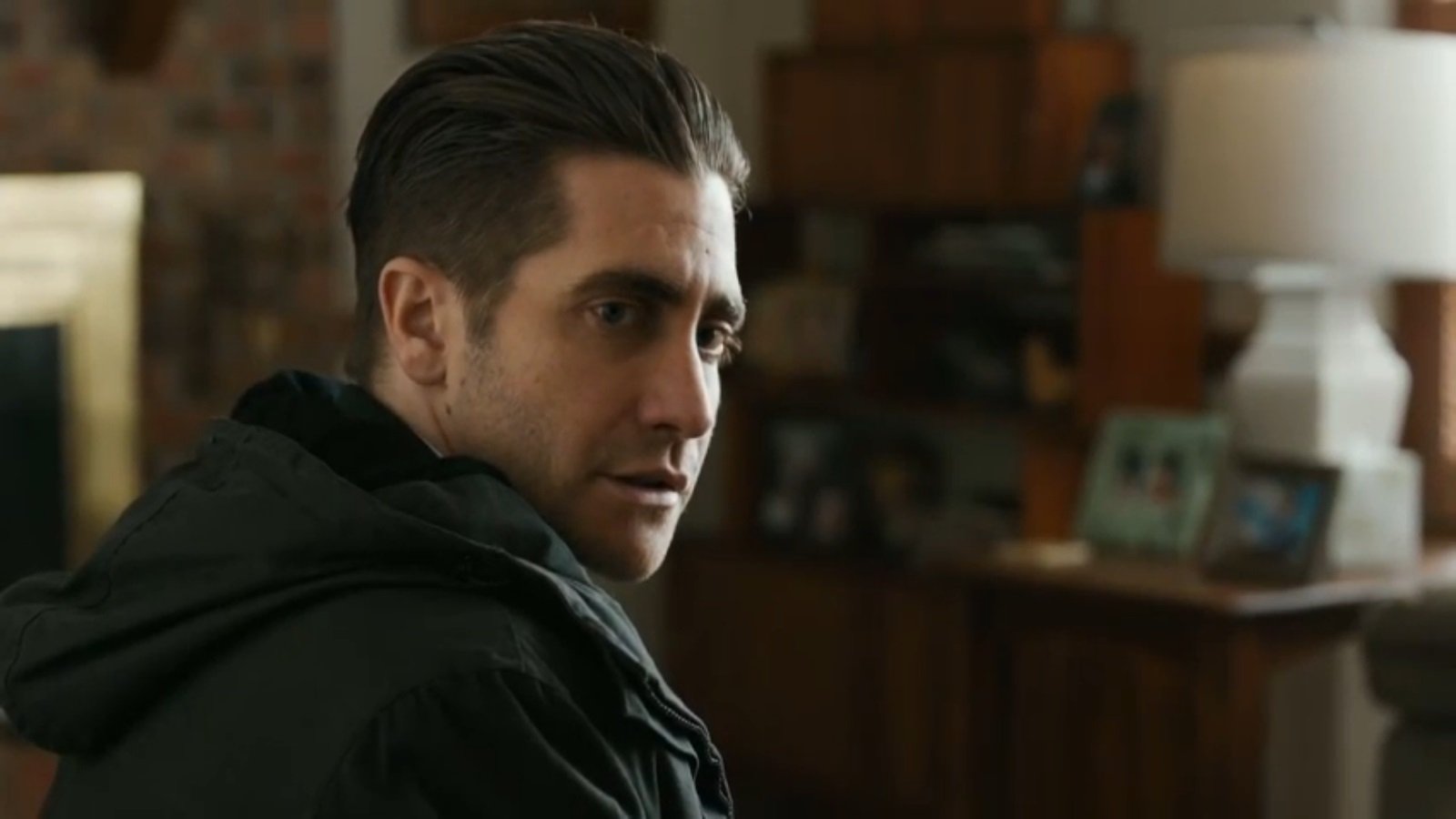 Buy "Prisoners" on DVD from Amazon.
Now how about ringing in the New Year (and get ready for the sequel) with 2004's insta-classic and ever-quotable, "Anchorman: The Legend of Ron Burgundy" (Unrated)". You already know the scorecard- Will Farrel, Steve Carrel, Paul Rudd and David Koechner as the Fearsome Foursome of TV broadcasting buffoonery but there's just so much more in this gut-buster that you'll likely keep quoting its joyous idiocy until someone punches you in the face. "60% of the time…it works every time." And we're not sure exactly what they have on the "Unrated" version but we can't wait to see!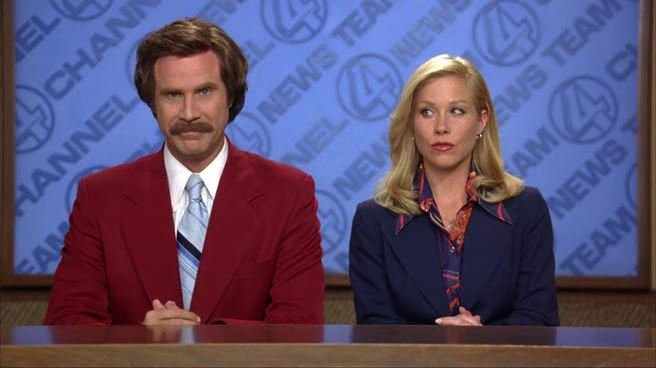 Buy "Anchorman: The Legend of Ron Burgundy" on DVD from Amazon.
That's all for 2013 kids, so save us a seat on the couch and party like it's 1999!