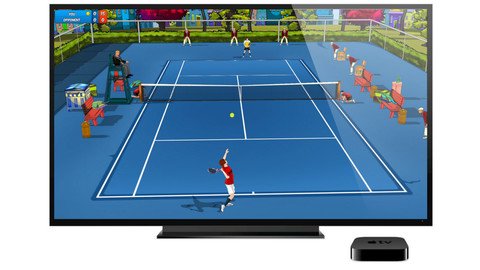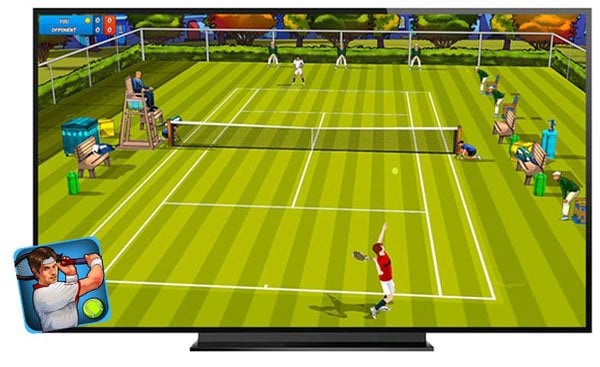 Have you ever been jealous of that Nintendo Wii controller or Playstation Move? It is really cool use a hand controller as a baseball stick or a lightsaber and jump into action. Feels much more realistic than common controls, too. Well now, with an Apple TV and an iPhone, you could have that too. This is not a hack, but an awesome concept in the form of an app.
Thanks to an India-based company Rolocule Games, and its rolomotion technology, your iOS device turns into a wii style controller while the AirPlay mirroring makes your Apple TV the screen. Proud as the first app of its kind, Motion Tennis rushed into the App Store yesterday, promising to rock your drawing rooms.
Connect the game wirelessly to your Apple TV. Load the Motion Tennis game, enable AirPlay. And just serve, literally! Use your iPhone or iPod as a racket and serve aces, do backhands and pretty much everything you would in real life.
There is more. If your friend shows up, you can pair up and dive into a doubles match. With Wimbledon going on, you can have a little action of your own.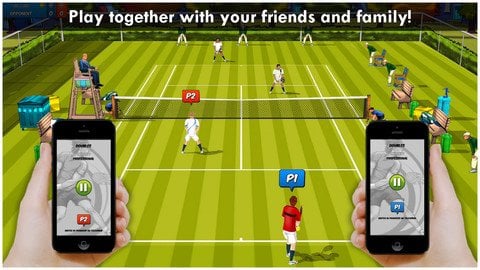 Motion Tennis is now available in the App Store for $7.99. Device requirements are also important as iPhone 4S, iPhone 5 and iPod touch 5 are only supported and you'll need an Apple TV, too. There is no need for extra sensory and gaming hardware.
Hopefully, Motion Tennis is only the first of a lot. The developers promise that "more games using this technology, specifically developed for Apple platform, will soon change the way you look at your Apple TV." Oh, I can't wait to use my iPhone as the sword in Infinity Blade!