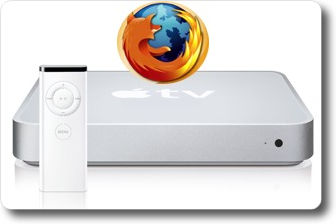 Agentgonzo has just detailed how you can get Firefox to run on the Apple TV using a combination of hacks including keyboard/mouse hack, mouse pointer hack and application loader plugin.
Actually, this technique can be used to run just about any OS X application on the Apple TV.
Thanks, Agentgonzo, for putting the article together.