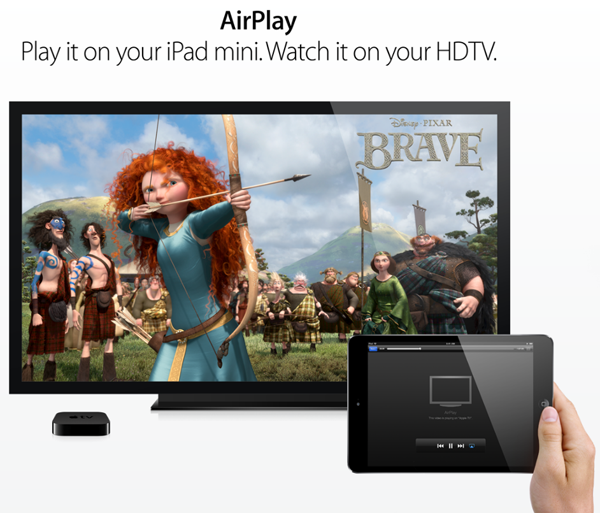 With the introduction of iPad 2 and Apple A5 processor in March 2011 Apple TV fans got an amazing new feature called AirPlay Mirroring. A5 was powerful enough not only to send a separate picture or video to an HDTV via Apple TV (AirPlay), but also to wirelessly display everything what's on the iPad 2 screen right on the HDTV, allowing to stream apps and play games on the big screen TV (AirPlay Mirroring). Since then, all the iDevices that got A5 chip or one of its more powerful brothers (A5X, A6) supported AirPlay Mirroring. Yesterday, A5-powered iPad mini and A6X-powered 4th gen. iPad joined the family of devices that support one of the iOS coolest features.
Here is a complete list of iOS devices that support AirPlay Mirroring:

iPhone 4S
iPhone 5
iPad 2
iPad 3
iPad 4
iPad mini
iPod touch 5th gen.
AirPlay Mirroring is also supported on OS X Mountain Lion.