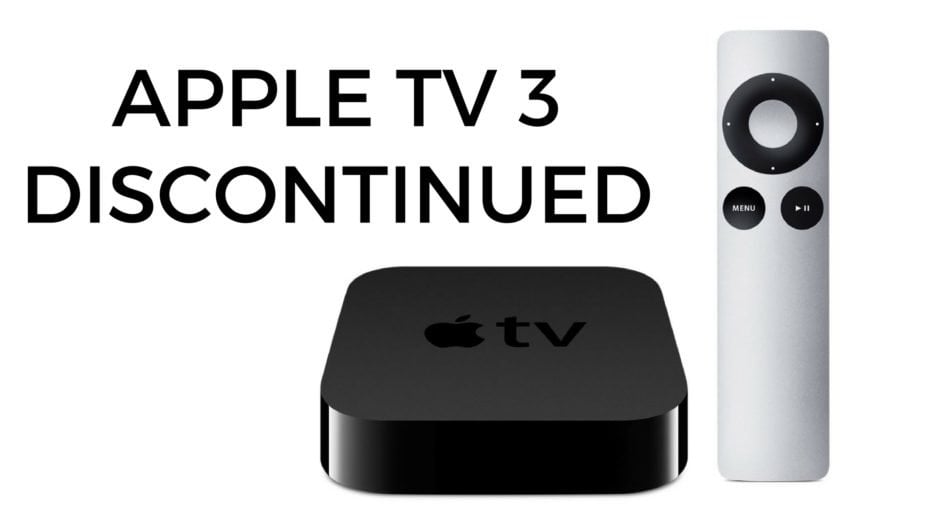 Four years after its release, Apple has finally stopped sales of the Apple TV 3 and it is no longer available for purchase from the Apple Store.
Apple released the third-generation Apple TV with remote in March 2012. Even after the release of the Apple TV 4, the company continued to sell the 3rd generation device at a cheaper price.
However, with the release of tvOS and Apple TV 4, the company believes its time to stop production of the 3rd gen Apple TV.
Apple TV 3 Discontinued
Apple sent out an email to its employees and other partners stating the discontinuation of Apple TV 3.
Effective immediately, Apple TV (3rd generation), MD/199LL/A, has reached end of life and is now discontinued. The Apple Supply team is going to fulfill all shippable backlog.
The company will be concentrating on tvOS for the 4th gen Apple TV for now. Of course, Apple probably also has new models in the pipeline.
Below is the email that Apple sent to its employees and some partners, obtained by 9to5Mac.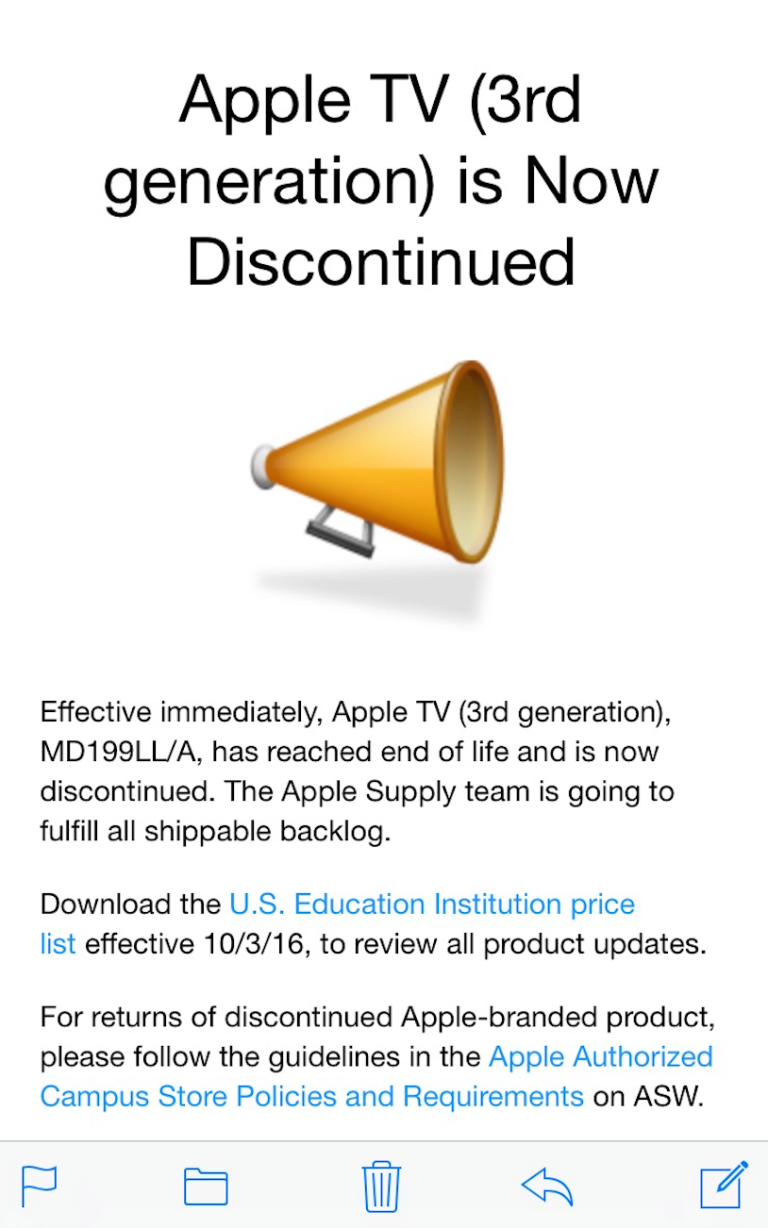 We saw this coming. Last month, Apple removed the Apple TV 3 from the main page of its online store. Retail stores started to clear out their shelves as well. But now, it is confirmed. The company hasn't given out any public statement about the discontinuation yet.
Apple will still sell you refurbished 3rd Gen Apple TV's for $59 and you can find them at some stores such as Staples. You can buy one, for the same price as an Apple refurb, at Staples. If there are any order backlogs, Apple will complete those orders.
Those looking at buying a refurbished Apple TV should know that the stocks will be limited and will run out soon.
It appears that there is still stock available, but the company doesn't want to sell the ATV 3 anymore. Instead, Apple is urging customers to check out the Apple TV 4.
We're not sure if Apple will continue to provide Software Updates for the third gen Apple TV. The last Apple TV 3 update was released in February 2016.
So yeah, the Apple TV 3rd generation has been discontinued. You can buy the Apple TV 4th gen with Siri Remote for $149 instead.