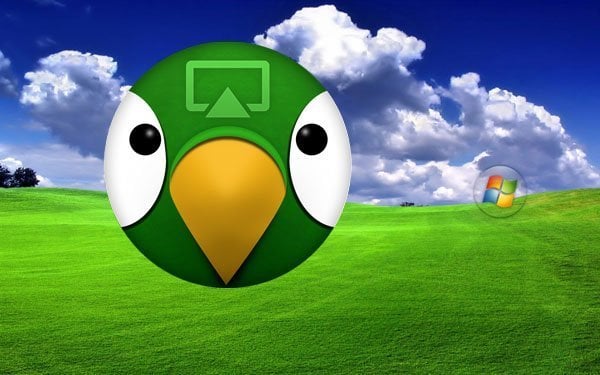 Windows version of AirParrot, an app that streams your computer's screen to your Apple TV 2 or Apple TV 3 over AirPlay, has been released a few weeks ago but if you haven't grabbed your own copy yet, here is a chance to get it for free.
AirParrot works by encoding your display's image as H.264 video and sending it to your Apple TV in real time. Since it also features audio mirroring, AirParrot seems like a perfect solution to watch your movies and videos on the big screen, and, especially, to bring web pages based on Flash content, like Hulu, to your HDTV.
Initially, AirParrot for Windows is not as full featured as the Mac version but the developers expect to release the improved Windows version of the app this summer.
AirParrot for Windows requires Windows XP or later and works with Apple TV 2 and Apple TV 3 running firmware 4.4.x or 5.0.x; no hacking/jailbreaking needed.
We are giving away 10 free copies of AirParrot for Windows. Here is how to enter the contest: