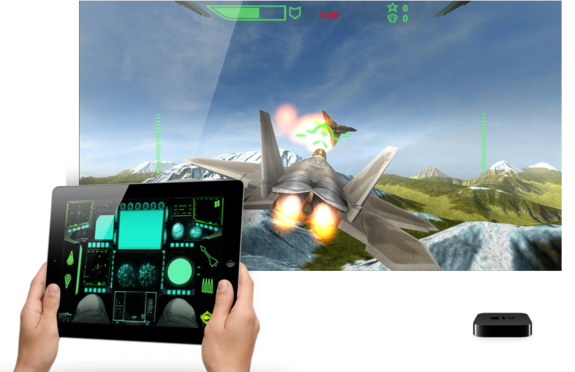 "The mythical Apple television set that everyone talks about is already here," said Jeremy Allaire, CEO of Brightcove, in an interview with The Verge. Brightcove, a provider of cloud content services, has just unveiled the App Cloud Dual-Screen Solution for Apple TV. The new solution enables media publishers to develop apps for the iPhone and iPad that simultaneously control content, data and information presented on an HDTV while displaying synchronized content on the iPad or iPhone.
The dual-screen solution leverages Apple's AirPlay technology, which allows viewers to use applications that simultaneously present content, interactive options and data on both the touch device and an Apple TV.
Brightcove's new Dual-Screen App Solution will be included in the new App Cloud SDK and available to the open source community, enabling content owners to build dual-screen apps for Apple TV.
The availability of the dual-screen solution coincides with Brightcove's introduction of App Cloud Core, a free developer edition, also announced today. App Cloud Core enables developers to build an unlimited number of mobile applications using HTML5 and JavaScript.
Although dual-screen apps for iOS and Apple TV (AirPlay-enabled apps) already exist, thanks to an open source SDK, it will be now easier to create such apps for Apple TV.
[image: The Verge]