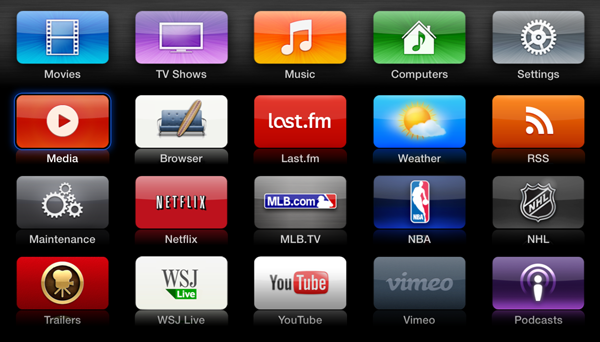 FireCore's Seas0nPass jailbreaking tool has been updated for Apple TV 2 running latest firmware 5.0. It's still a tethered jailbreak, meaning every time there is a need to reboot your Apple TV, you will have to connect it to a computer. XBMC, Plex, Remote HD, Rowmote and Overflow plugins are not yet working on AppleTV 5.0. Media Player, Couch Surfer, nitoTV, Last.fm, Weather, RSS Feeds and Maintenance are already supported. Non-working items require an author update for 5.0 compatibility.
The current version of Seas0nPass doesn't provide a jailbreak for the Apple TV 3.
Our tutorial on how to jailbreak Apple TV 2 5.0 with Seas0nPass can be found here. 
You may also want to read:
nitoTV: Apple TV 3 jailbreak will be an uphill battle
XBMC 11.0 Eden for Apple TV – Review
Yet Another Patent Hints at Apple Preparing a Standalone HDTV