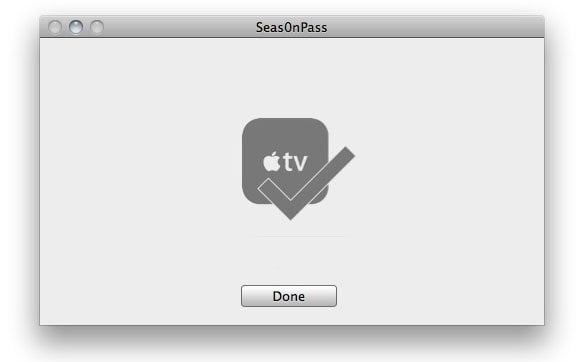 Firecore has released an updated version of Seas0nPass that includes an untethered jailbreak for the Apple TV 2 on iOS 4.2.1 (Apple TV 4.1.1). It's Mac only for now (OSX 10.6 or later) but according to Firecore, Windows version is also being finalized with the untether and will be available soon. If you've already jailbroken with greenpois0n (RC 6 or RC 6.1) you do not need to re-jailbreak – both Seas0nPass and greenpois0n contain the same jailbreak components.
Seas0nPass is open source (the source code is available on Github) and is available for free.
Here are the instructions on how to use Seas0nPass to jailbreak the Apple TV 2:
Pre-launch checklist
Download and install the latest version of iTunes.
A micro USB cable will be required to complete the jailbreak.
Jailbreaking
Step 1: Unzip the 'Seas0nPass.zip' file and launch Seas0nPass.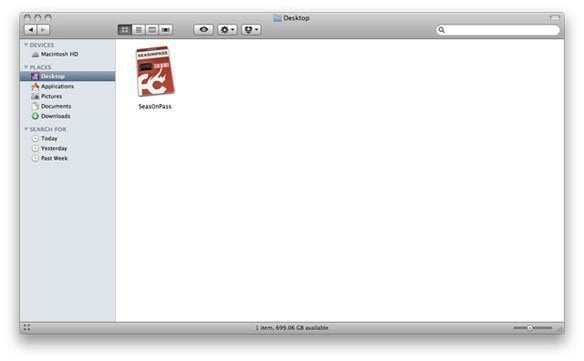 Step 2: Select 'Create IPSW' ("Boot Tethered" is for old, tethered jailbreak).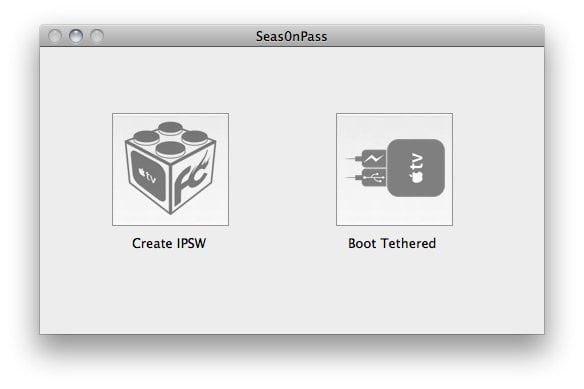 Step 3: The latest AppleTV software will be downloaded and used to create a custom 'jailbroken' software file.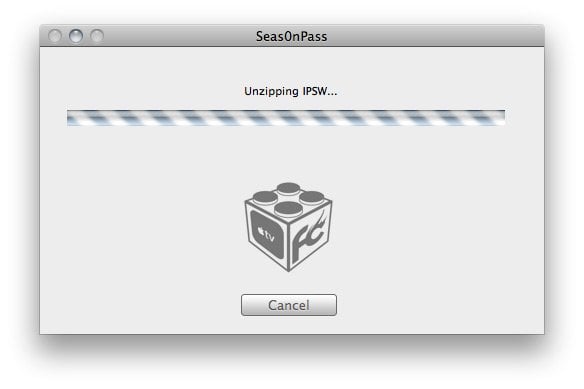 Step 4: When prompted, connect your AppleTV using a micro-USB cable (leave power disconnected), and hold both the 'MENU' and 'PLAY/PAUSE' buttons for 7 seven seconds.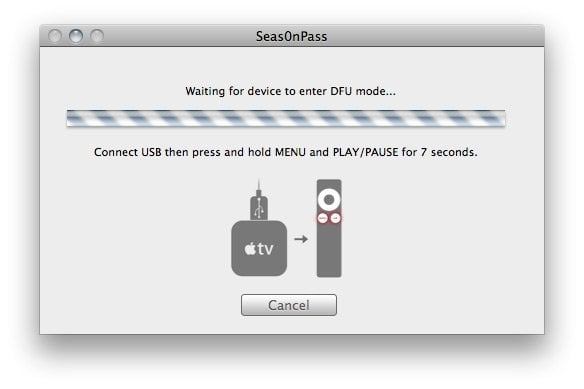 Step 5: iTunes will open automatically and start the restore process.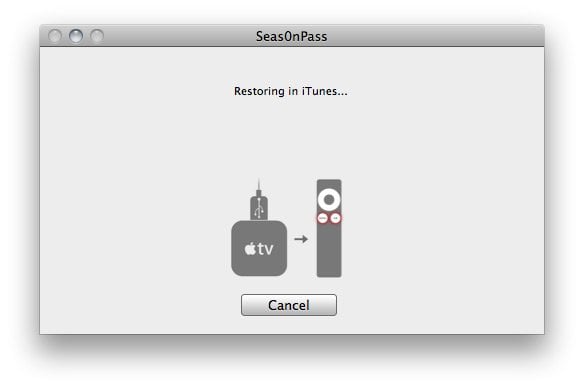 Step 6: iTunes will confirm the restore when complete – your AppleTV is now jailbroken.
You may also want to read:
How to jailbreak Apple TV 2 with greenpois0n rc6
How to install XBMC on Apple TV 2
Seas0nPass Troubleshooting Tips
aTV Flash (black) for Apple TV 2G Now Available (+giveaway)