 [image: fastcompany.com]
It wasn't too long ago when we heard from Steve that he had NO IDEA on how to succeed in the television market. Any chance it has just changed? Apple's special event is set for September 1st and what the world expects to be unveiled in San Francisco that day is an updated, upgraded, renamed, rebuilt, rethought, revamped, refreshed or completely new, long-romored, long-awaited, magic, revolutionary, shiny — Ladies and Gentleman — the new Apple TV. Well, maybe not the whole world, there are those skeptics who ask if Apple is really going to announce a TV gadget at an event with a guitar on the invitation. Pessimists aside, now, when everyone on this planet seems to have its own opinion on what is going to happen on Wednesday and when every little website in the cyberspace has its own rumor on the next Apple's TV device, let's sum up the most important ones. Here is a comprehensive list of what has been lately said about the new Apple TV.
General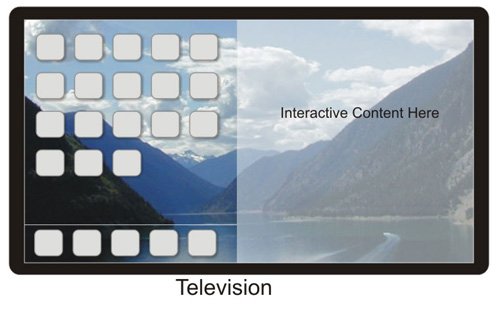 Name
Engadget: Apple will be officially changing the name of the device to iTV (that was the name of the Apple TV when it was originally announced by the company)
AllNewsMac: Lawyers looking into Apple TV name change as 'iTV' is already taken
Hardware
Engadget: A4 CPU, no hard drive, 16GB of flash storage, only 720p support, only the power socket and video out ports
DigiTimes: AMD's Fusion CPU, no hard drive
Storage
Engadget: cloud-based storage, Time Capsule as an external storage component
Rose: picture and video sharing feature powered by MobileMe
OS
Engadget: iOS
Business Insider: How will Apple's touch based operating system work on a TV screen that will not be touch based?
Content
Controller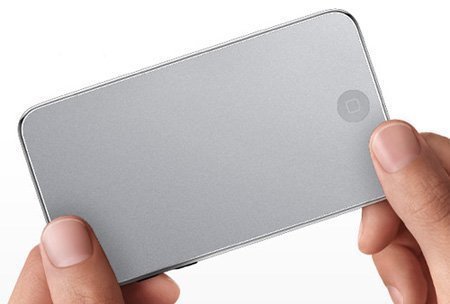 Games
Bloomberg via Shaw Wu of Kaufman Bros.: "Apple TV could be a popular, low-cost game console for people who don't care about running the most cutting-edge, graphics intensive games.
Macworld: an iOS Apple TV could take a chunk out of the huge game-console market ("I know more than a few people who'd be happy to spend $200 or so on a system that doesn't require you to spend $30 to $50 a pop for "family" games that are matched, both in visuals and gameplay, by $1 to $5 games for iOS.")
Macworld: "Provide an Apple TV that can play high-resolution games—with surround sound, an HDMI connection, and hardware controllers, yet—and you've got a fairly formidable hunk of hardware sitting next to your TV."
Price
Engadget: $99
Jason D. O'Grady on ZDNet: By integrating the existing engineering from the Airport Express and scaling down the iPad technology (no need for Retina display, nor do you need 10 hours of battery life, or even 64 GB of storage) Apple could easily deliver a TV solution for $249.
Mark Sigal on his blog: The $99 price tag implies one of three paths for Apple TV: 1) Limited Storage, cloud dependency path, 2) getting to $99 via Subsidy, as is the case with iPhone, 3) running on top of the Mac Mini as a $99 software add-on, with the user being able to choose between a $69 Magic Trackpad, a $200 iPod touch, a $99 iPhone or $500 iPad as the controller
Release date
Other interesting thoughts on Apple TV and IPTV
NYT: In the Living Room, Hooked on Pay TV
CNET: Content kings control the future of IPTV
Associated Press: Apple's 99-cent TV show idea is no game changer
ZDNet: Apple, Google TV: Does Pay as You Go Make Dollars and Sense?
LA Times: Murdoch may be key to Apple's plan to offer 99-cent digital rentals of TV shows
Game Theory: How App TV Disrupts the Console Industry
Apple TV Hacks will be providing all the latest news on the new Apple TV/iTV. If it's coming… Stay tuned!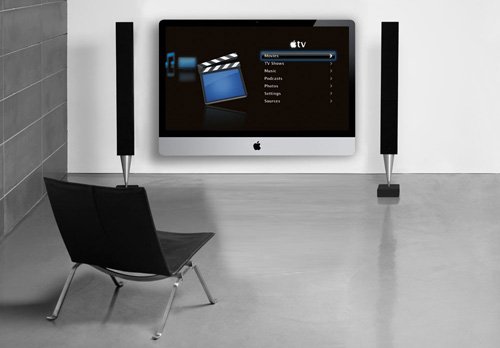 [images: ZDNet.com, venomousporridge.com, blog.monty.de]