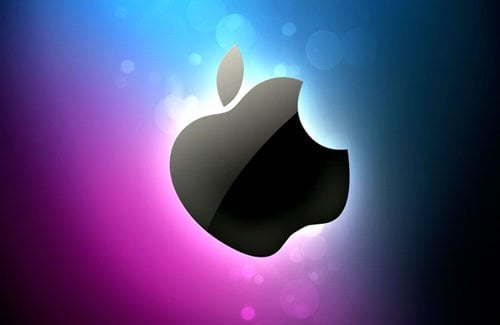 Engadget has just revealed some details on the next version of Apple TV. According to their sources "very close to Apple", our new shiny boxes will run iPhone OS 4, will be powered by A4 CPU and will bring 1080p straight to our fancy wall-size plasmas (without the necessity of hacking). And all this for shocking $99. Yes, only $99.
"The device is said to be quite small with a scarce amount of ports (only the power socket and video out), and has been described to some as "an iPhone without a screen," says Engadget.
Engadget also claims that Apple will be focusing the new ATV on cloud-based storage, although there will still be an option to utilize a Time Capsule as an external storage component.
We can't say we are surprised. We say: this is exactly what we expected to see happening.
First, Apple introduced iPad. What does the iPad have to do with Apple TV? "Well, take the Wi-Fi iPad, remove the screen and the battery, add A/V ports and presto, you have then new AppleTV hardware," said awmyhr on his blog a few month ago. So, we already had the hardware.
Then, a job offer has been posted:
The Core Platform team within Apple's Core OS organization is looking for a talented and inspired manager to lead a team focused on bring-up of iPhone OS on new platforms.
That was a first signal Apple was thinking of powering new platforms with iPhone OS; of expanding iPhone OS beyond iPhone, iPod and iPad.
"With the iPad having already been introduced, many believe the next logical device to receive the iPhone OS is Apple TV," noted eWEEK. "Apple TV is the obvious choice," confirmed Ezra Gottheil, an analyst with Technology Business Research.
Gottheil said the primary benefit that the iPhone OS would bring to Apple TV is its browser. "In addition to being able to play your own content and App Store content, you'd be able to browse the Web," he said.
Later, Apple introduced iPhone OS 4. We got brand new, powerful OS.
And finally, Google introduced Google TV. If Apple have already been working on the new set-top box for a while (according to Engadget, "this project has been in the works long before Google announced its TV solution"), the only choice they had to cat the "oh!, ah!" Google TV disccusions was to do a controlled leak about forthcoming update to the Apple Tv. Besides, iPhone OS for Apple TV is just a logical response to Android powering Google TV.
Also, MacRumors.com reported that Intel's forthcoming Google TV hardware platform to be found in Sony TVs and Blu-ray players and in a standalone set-top box from Logitech utilizes the same PowerVR SGX535 graphics processor used in the iPad. "Hardware similarities between Google's television offering and Apple's mobile devices further reinforces the idea that such a transition [of iPhone OS to Apple TV] could be relatively feasible," said guys from MacRumors.
Apple TV handles very well with the local content. But what is missing? Online content. We think: add apps with the ability to stream online content and you kill Boxee Box, Roku's HD XR, TiVo Premiere.
Then, App Store is the world biggest free games platform. We say: add games (not only free) and — with the accompaniment of some good controller (iPhone?) — you kill Microsoft Xbox 360, Nintendo Wii  and Sony PlayStation 3.
And Blu-ray? Don't be funny! Apple wants us to BUY content (iTunes, apps), not to PLAY already paid content.
The only thing that is quite surprising — if Engadget is right — is that Apple will not introduce its new addition to our living rooms at the upcoming WWDC. We thought that it is going to happen after MacRumor revealed an e-mail exchange between Bryan Webster and Steve Jobs. "I hope you have some good WWDC announcements to blow [Google] out of the water," Webster wrote to Jobs on Saturday. "You won't be disappointed," the CEO responded.
The mail may be fake. Engadget may be wrong. Anyway, we're counting down to Steve's keynote.