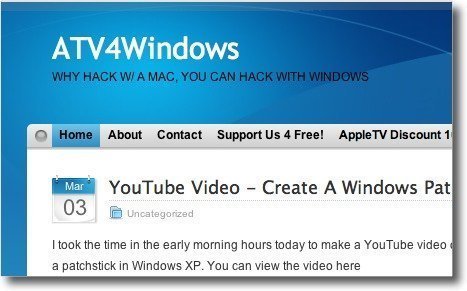 Good news for you Windows folks. Now, you, too, can create Patchsticks for modding your Apple TV without the need of an Intel Mac.
The guys at ATV4Windows have finally figured what thought to be impossible only a few weeks back: a way to create Patchsticks under Windows. Not only that, they even have a video to prove it.
Congratulations, ATV4Windows team.