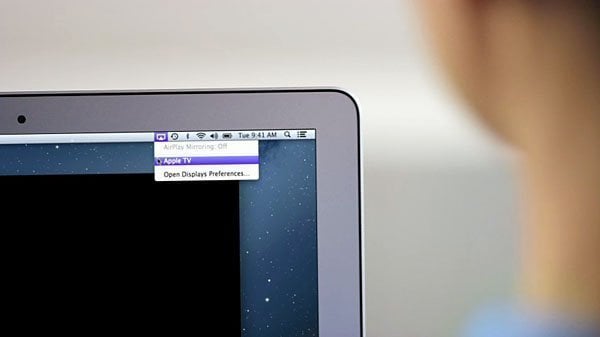 Apple's new operating system OS X Mountain Lion is now on the scene, giving us Mac fans yet another reasons to profess our undying love for our favorite devices. Probably the most anticipated new feature is that Mountain Lion gives users the ability to take advantage of AirPlay Mirroring, which allows for wireless video and audio streaming from your computer right to your Apple TV. But not all Apple owners will be so lucky.
You're going to need an iMac, MacBook Air, MacBook Pro or Mac Mini from 2011 or later to make it work, even with Mountain Lion installed. So what's the deal? Some conspiracists believe it's Apple forcing people to upgrade to newer machines. Others think that the Intel chips are to blame, as the DRM technology required for Mirroring to work wasn't available in these computers until last year.
But according to the good folks at Cult of Mac, the truth is much simpler. The graphics in Mac computers prior to 2011 just aren't up to the challenge. In order for AirPlay Mirroring to work, the computer must be able to compress video on the graphics chip without using the CPU. Since the hardware can't handle it alone, the CPU would be forced to work overtime, and the performance would degrade to the point of uselessness.
And Macs aren't alone in this obsolescence. On the mobile side, you've got to have an iPad 2 or later, or an iPhone 4S to use AirPlay Mirroring. With those devices, it still comes down to the encoding issue. AirPlay Mirroring is much more complicated than you would think. There's encoding, scaling, and color conversion, translating the audio and video from your wee monitor to the HDTV hanging on the wall.
It's not impossible for the dedicated programmer, however. AirParrot has an app that allows Mirroring even with old Macs. But the image is compromised, and we all know how Apple feels about settling for less than perfection. It will work more often than not, but you're still pushing your older device further than is comfortable, resulting in high fan usage and more than a little bit of heat.
And the issues aren't hardware-based alone. The network you're working over is also an important consideration. You're going to need a high-end internet network and rock star wireless router for smooth Mirroring, especially if you're streaming a web-based video player. And you'll have to let your device focus on that one task. If you're trying to surf the internet or BitTorrent at the same time, you're going to be one unhappy camper.